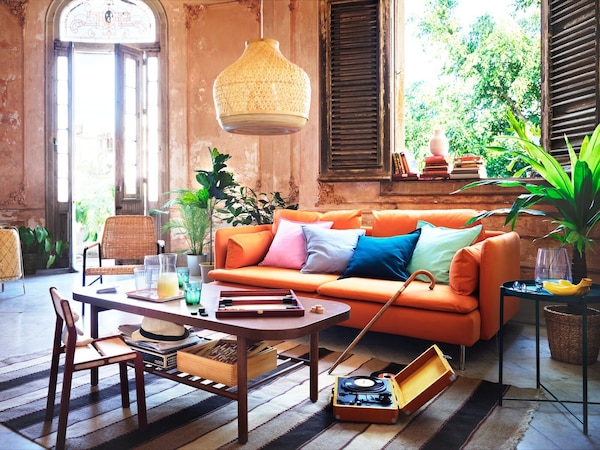 ---
New life, new summer
Flexible fashionable favourites
It's understandable why flexible living room furniture, like the SÖDERHAMN sofa, become many people's favourites. That's why it's extra fun when it turns up in a brand new and modern outfit!
Made for you, more colourful sofas
Fancy a quick makeover? We've got more covers to choose from in a variety of colours and materials to help you find something that suits your style. It is one of the easiest ways to breathe new life into your seating and whole room.
---
News
Top seller
---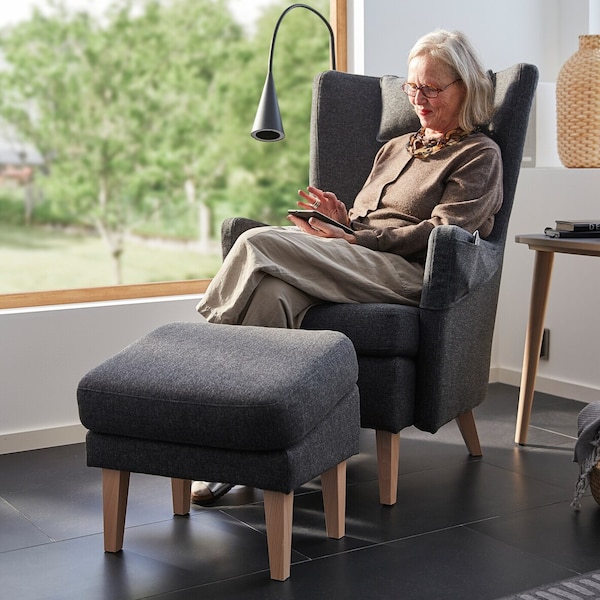 OMTÄNKSAM – Designed for EveryBody
There are times when we all need a bit of extra comfort and support. With OMTÄNKSAM collection, IKEA wants to make everyday life easier for everyone – and for every body. Developed in collaboration with ergonomics experts and tested by people with different needs and challenges, the products are easy to grip, unlikely to slip and great when sitting down and getting up (and much more). Also, they share a classic Scandinavian expression – designed to last.
---
At your service 24 hours a day, a sofa bed is a great way to save yourself space and money. We have a lot of variety in our range. You'll find leather or fabric options, corner sofa beds, ones where you can choose your mattress and ones with covers you can remove to keep clean. The choice is yours!
---
Selected series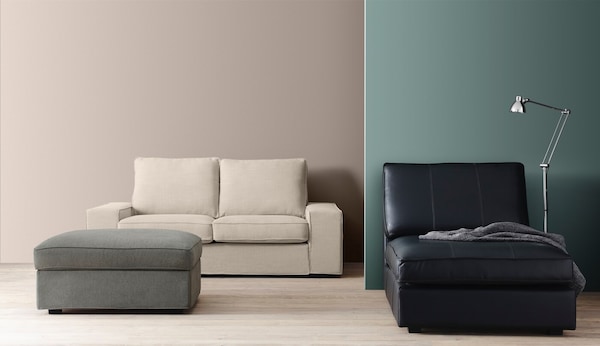 A memory foam sofa adapts to your body for comfy support, and it's a place where memories are made. Playing games, watching movies, snuggling – KIVIK sofas are designed for being together.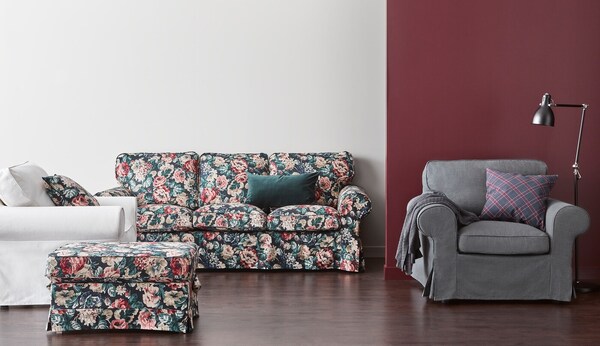 The rounded edges and wonderful softness of our EKTORP loose cover sofas are not to be underestimated. With strong seams, removable cushions and washable covers, this is a durable sofa series that can withstand the wear and tear of life day after day, year after year.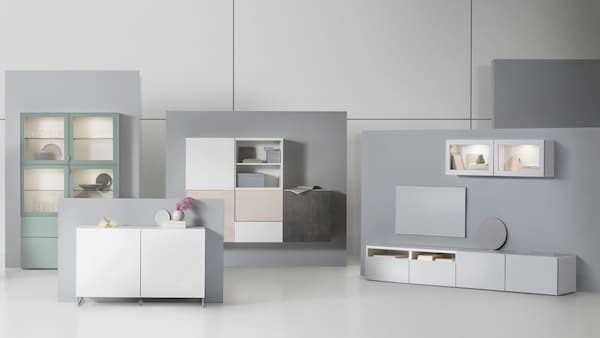 Our modern TV stands reflect how we entertain ourselves these days – with a lot of options. We have stands that work for wall-mounted TVs and ones with bases, too. And you can choose whether you want doors or drawers for modern living room furniture with a tidy, sleek look in a style you love.
Once upon a time, a little bookcase became a beloved classic around the world. And, like most things small, it grew. BILLY is a modern bookcase, now more customisable and used in many more ways than just for books. BILLY can be as small and humble or as big and proud as you want it to be.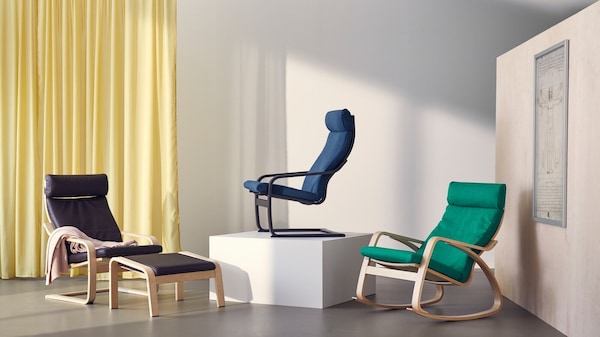 Staying popular is hard. Our POÄNG modern armchair has retained its appeal for over forty years and counting. It's one great chair, though: bentwood makes it strong and flexible, its design follows your body for comfort, while its soft bounce will turn you into a fan the moment you sit down.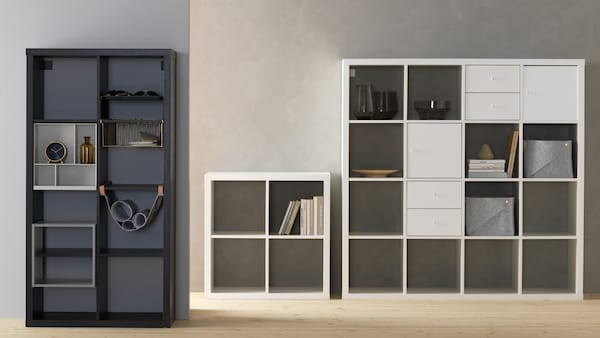 KALLAX is stylish, simple storage shelving that does a lot. Place it on the floor, mount it on a wall or turn it into a desk to transform your living area. KALLAX shelves are available in different sizes and colours and are easy to personalise with a selection of doors, baskets, dividers and more.
More Rooms
---
Create your own living room
Planning tools
Play with colours, styles, sizes and configurations to plan your way to perfection with our easy to use planning tools.