Wider choice of sofa covers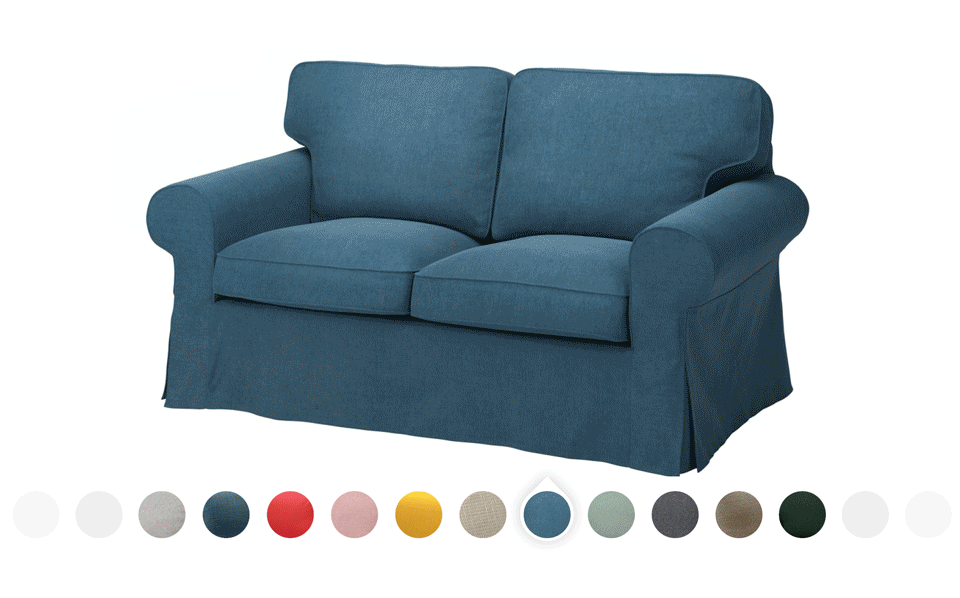 Fancy a quick makeover? We've got more covers to choose from in a variety of colours and materials to help you find something that suits your style. It is one of the easiest ways to breathe new life into your seating and whole room.
Customized sofa | Extra covers
---
Customizable sofa
(See more colours in the product information page)
About fabric
Now you have a wider choice of fabric covers.
Get to know what's the difference: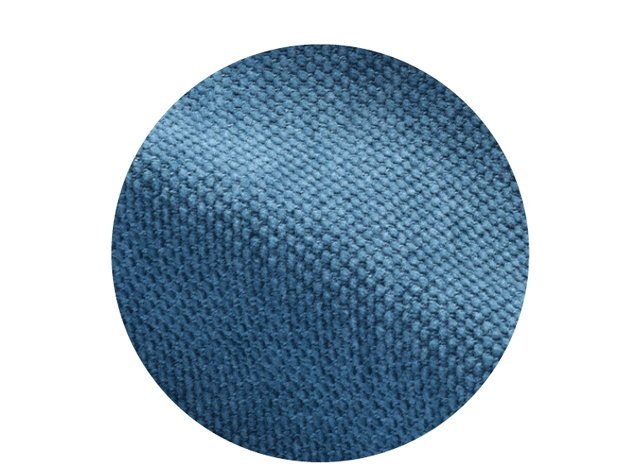 ▲ Tallmyra
TALLMYRA is a hardwearing chenille cover made of cotton and polyester and has a soft surface and a slightly reflective lustre.

78% cotton, 22% polyester
▲ Hillared
HILLARED cover is woven from cotton and polyester – with viscose and linen added. The durable cover has a clear structure, yet soft and comfortable at the same time.

55% cotton, 12% viscose/rayon, 8% linen, 25% polyester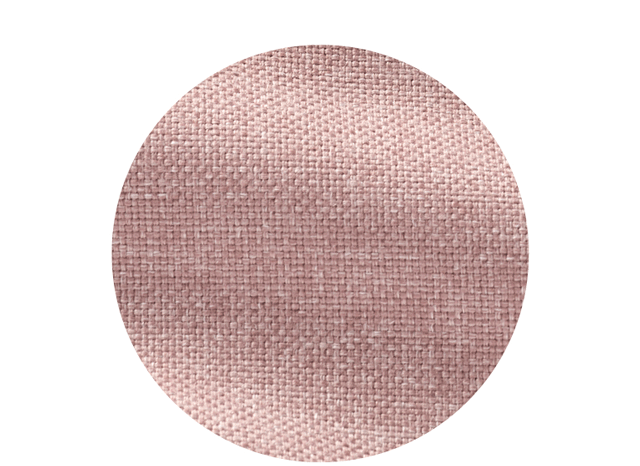 ▲ Gunnared
GUNNARED is a durable fabric with a wool-like feel, a warm look and a two-toned melange effect.

100% polyester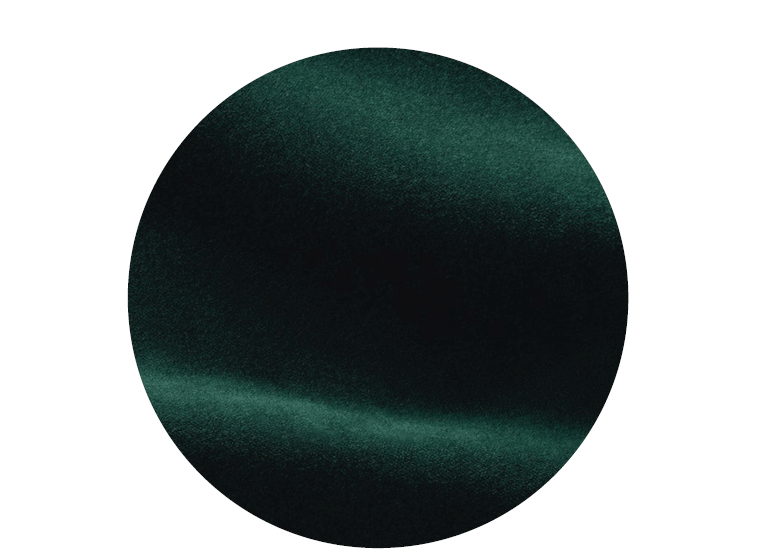 ▲ Djuparp
DJUPARP cover is made of velvet which, through a traditional weaving technique, gives the fabric a warm, deep colour and a soft surface with a dense pile and light, reflective shine.
38% viscose/rayon, 62% polyester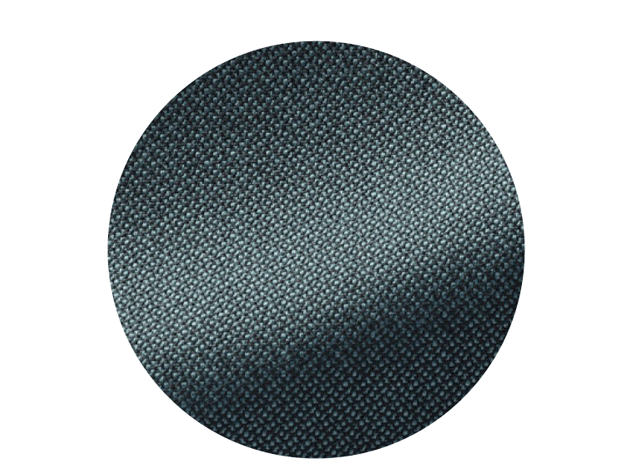 ▲ Idekulla
The cover is durable and easy to keep clean.

100% polyester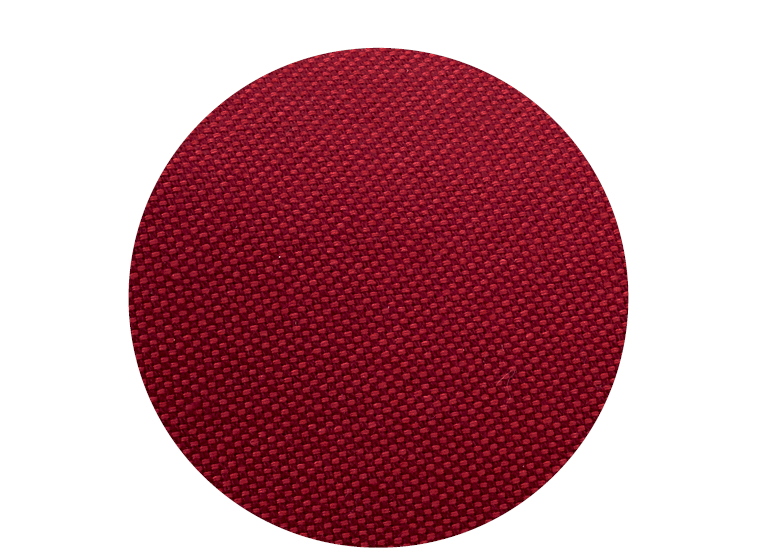 ▲ Orrsta
ORRSTA cover is woven from cotton and polyester with a light structure that makes it soft and comfortable. The yarn-dyed fabric has a tone-on-tone effect and a clean and calm look.
65% polyester, 35% cotton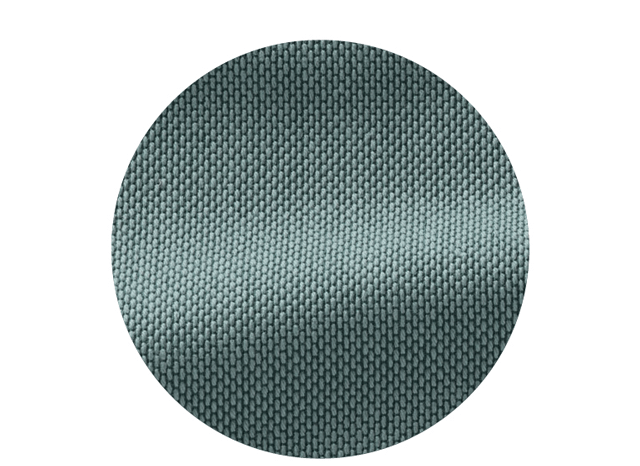 ▲ Finnsta
FINNSTA fabric is yarn-dyed. It has a clear, visible structure with a two-tone effect that gives a nice depth.

53% cotton, 47% polyester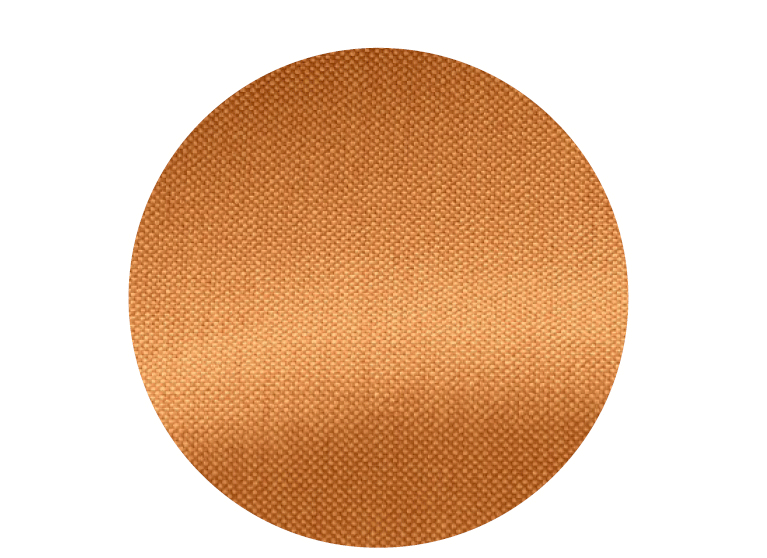 ▲ Vissle
VISSLE fabric is dope-dyed. It's a durable material with a smooth weave and a nice two-tone effect.

100% polyester
---
Extra covers
The covers are easy to change, so buy an extra sofa cover or two, and change according to your mood or season.
---
Service and Quality Guarantees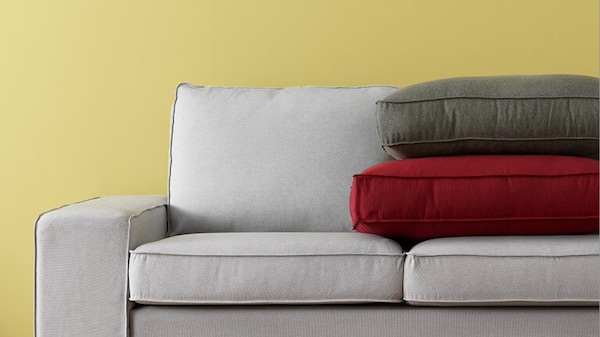 Custom Products Delivery Cycle
Because of the special production procedure, custom sofa covers have a longer delivery cycle than normal ones—it will be shipped within 4 days after you place the order (During the Spring Festival, shipping schedule may vary; you can contact through online customer service for further help).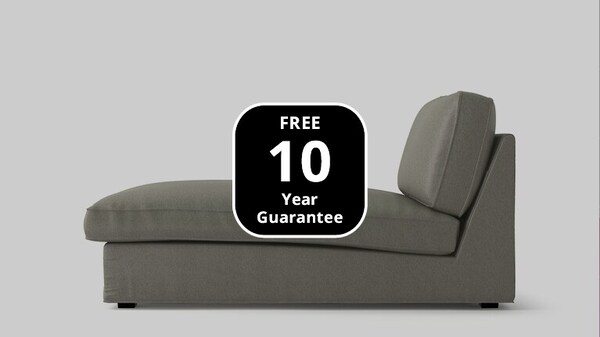 Custom Products Quality Guarantees
Custom products share the same quality guarantees with the normal products.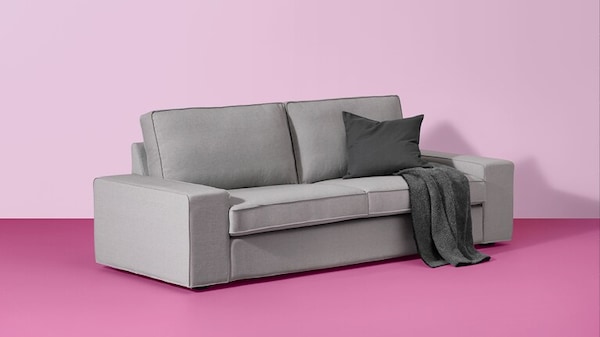 Delivery and Assembly Service
Custom products share the same delivery and assembly service with the normal products.
---