Office environment
Make a workplace that works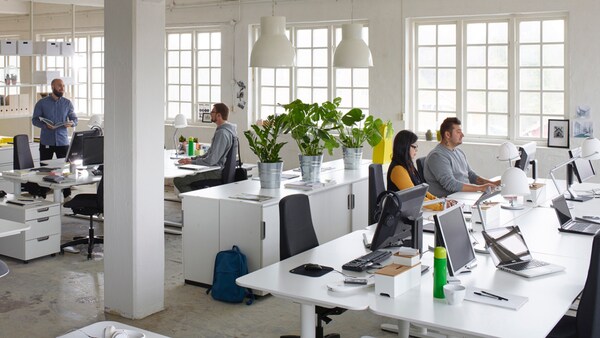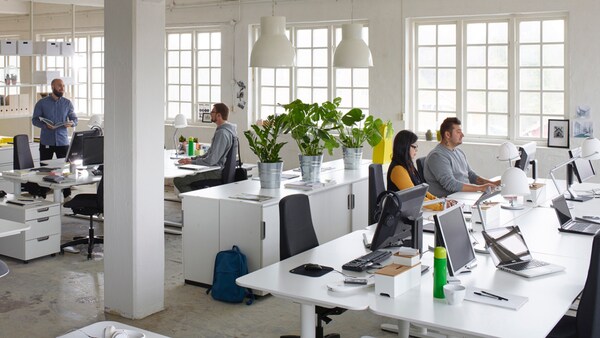 Office Furnitures
Our range of office furniture includes all those practical items that help a modern company to run smoothly. Plus, you'll find lots of ideas for making your office more pleasant, as well as more efficient. If time is short, we can deliver and assemble for you
Office Furniture Inspiration
How to Set up an ergonomic workspace
Create an inspiring shared workspace
Meanwhile back at the office…
Height-adjustable desks, ergonomically designed office chairs, wireless charging pads and fruit trolleys. Don't we all appreciate things that make work life easier? If you agree, take a break from work and discover more bright ideas.
A new world. A new office.
Tear down the wall between working, meeting and socialising. Todays' office spaces don't always look like they used to. And why should they? Wireless technology allows more flexible and creative ways of working. We've got everything you need to create your own unique collaboration space.
Lunch, anyone?
The lunch break – a moment to wind down and regain your energy for the hours to come. A cleverly planned kitchen together with the right tables, chairs, cutlery, mugs and plates can do magic to any meal. It might even give that Spaghetti Bolognese some extra flavour...
Workspace storage
Show your clutter who's boss.When inspiration strikes, you shouldn't waste time searching for your favorite pen. Office storage that helps you sort and organize it all – from important papers to paper clips – means you can clear out the clutter. And that way, you'll have plenty of room for all of those bigideas.
From idea to reality with IKEA
Use IKEA planning tools and see your dream business come to life. Play around with your choice of colours, styles, sizes and configurations and plan your way to perfection!
How to get the help you need
The easiest way to take advantage of our services is to visit your local store. You can also contact us – we'll do our best to answer any questions you might have.
You may also be interested in