It might be work, but it doesn't have to feel like it. All it takes is a comfy chair, home office furniture that keeps things organised, and the right lighting for the job. And by making it easier to tackle those to-do's, you'll have more time to spend on your wanna-do's.
Steady studies and room for rest
Optimise your small home and make space for studies, clothes, friends and – of course – a good night's sleep. LINNMON/OLOV table has height-adjustable legs with plastic feet that protect against scratching (so you can move it when you need more floor space!).
Furnish a flexible and homey work spot
▲ Lean back with perfect balance and comfortable to sit. 10-year guarantee.
▲Keeping your body active while you work boosts physical and mental wellbeing. 10-year guarantee.
---
Top Seller
What's New
---
Selected Series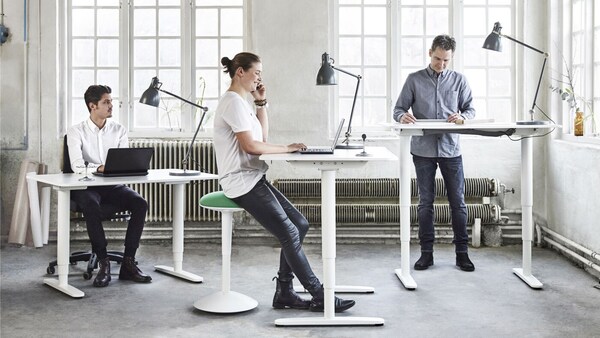 Concentrating on the job is a lot easier when everyone has a place that's comfortable to work at.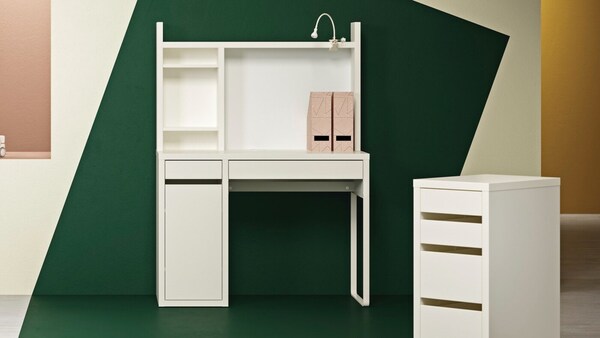 Designed to fit small spaces, all the parts have the same height and depth so they're easy to use together.
Don't let its traditional looks fool you,HEMNES retro office furniture can still do a great job in a modern workspace.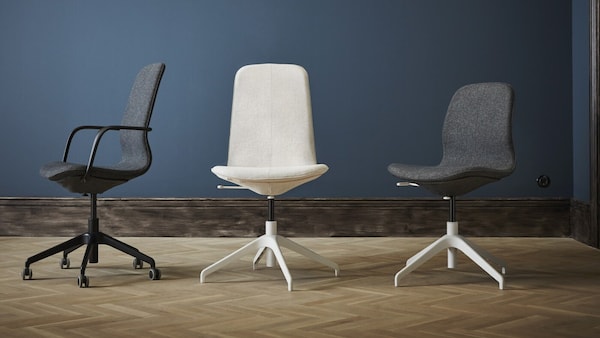 LÅNGFJÄLL is not only designed to sit in comfort at your workstation, but it looks so good you can show it off in your dining room too!
More Rooms
---
Service and Guarantee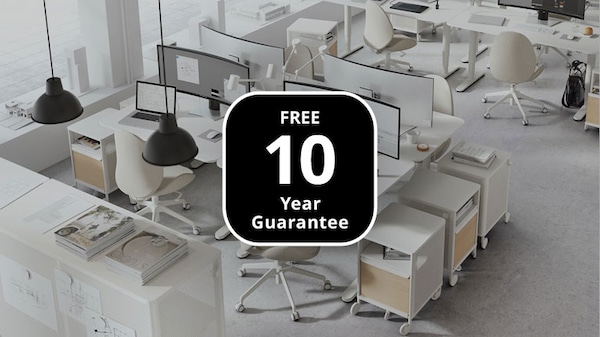 10 Years Quality Guarantees
Most of our Workspace & office furniture have a 10-year quality guarantees.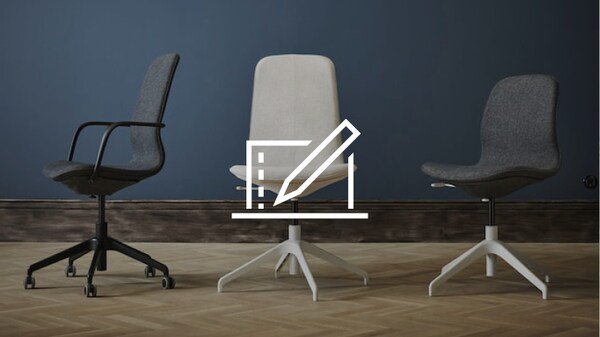 Planning Tools
Plan your dream kitchen, your perfect home, office or wardrobe storage system with our easy to use planning tools.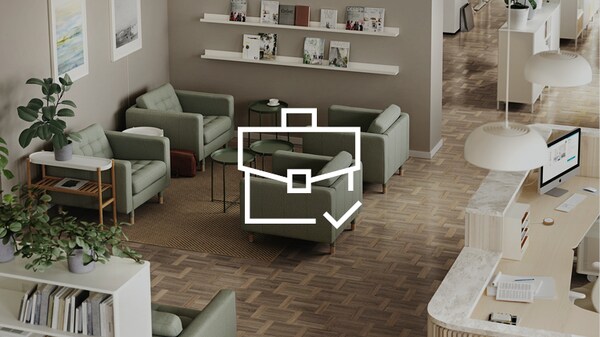 IKEA for Business
Provide you with professional design, advice and inpirational solutions for your office or any business space.