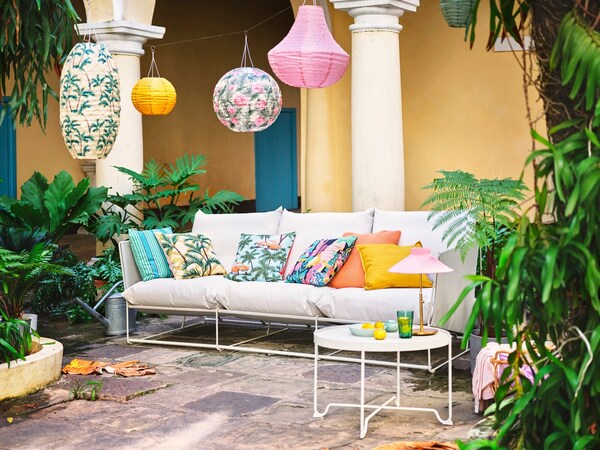 There's never a bad time to start dreaming of warmer weather. That's why we have the basics for planning your comfy outdoor hangout.
Retreat your friends to lazy afternoons
It's summer, it's time to retreat your friends. Prepare your courtyard for hot days with cool products. With different chairs, outdoor lighting and dinnerware, you set a table – and mood – that no one wants to leave.
Staycation made easy
Don't have money for your vacation getaway? No problem — just decorate your balcony instead, and have your vacation at home!
What's New
Top seller
---
Find a series for your needs
ÄPPLARÖ series
Whether you like relaxed outdoor dining or soaking up a little sunshine, the ÄPPLARÖ contemporary garden furniture series is all you need to create the perfect outdoor living space.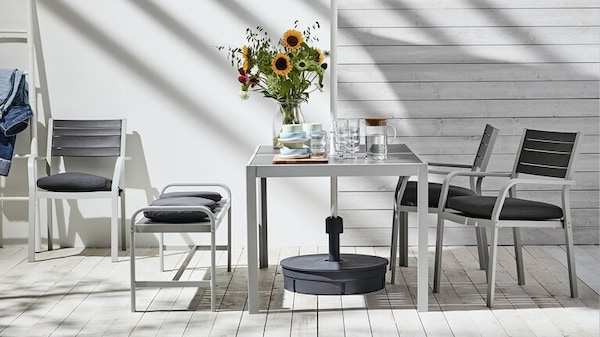 SJÄLLAND series
Start by choosing an underframe, then add a top in aluminium, glass, or wood. Voilà! You have a table. Do the same for chairs, benches, and reclining chairs, too. Add cushions for extra comfort.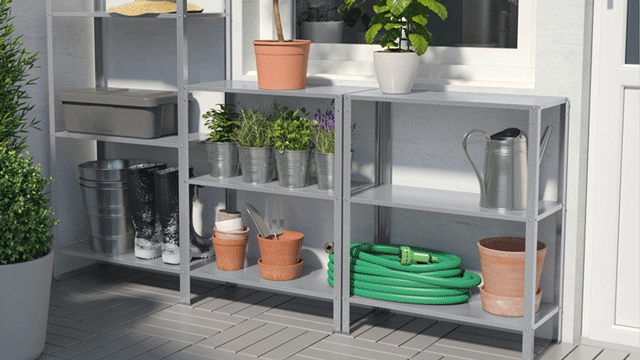 HYLLIS series
Can be used both indoors and outdoors, and is just as suitable on the balcony as in the kitchen, hallway or bathroom.
RUNNEN series
You can upgrade your balcony or terrace in an instant and also section off an area for lounging and for dining.
HAVSTEN series
Generous seats, fluffy cushions as well as elastic mesh fabric make the sofa comfortable.
---
More rooms
---
Our Service