Winter holidays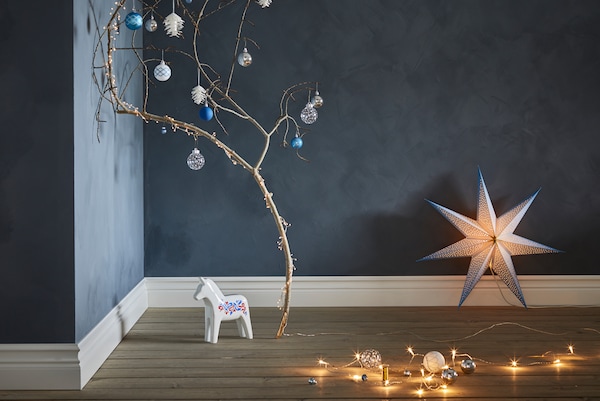 Invite the holidays with style
Whether you like a "less-is-more", minimal approach, or full-on holiday glam, we have all the holiday decorations that will turn your home into a festive wonderland.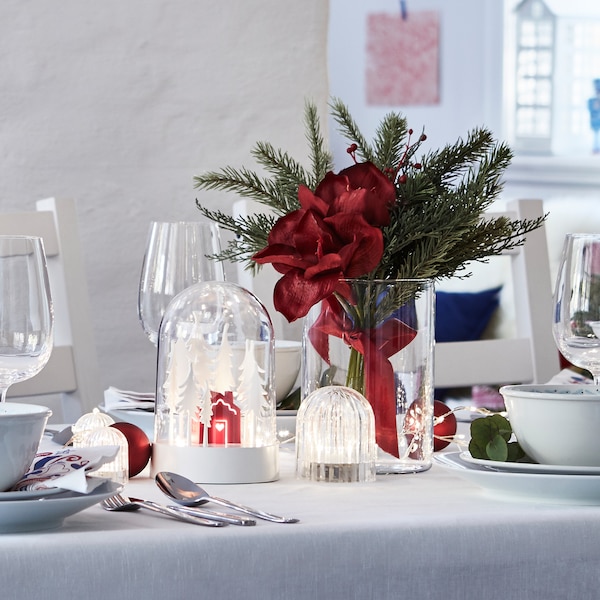 ---
A table to gather around
Feeling good about your holiday dinner set doesn't have to make you want to pull your hair out. Say hello to plates and bowls that make the feast taste a tad bit better and a patterned table cloth that breathes Scandinavian heritage.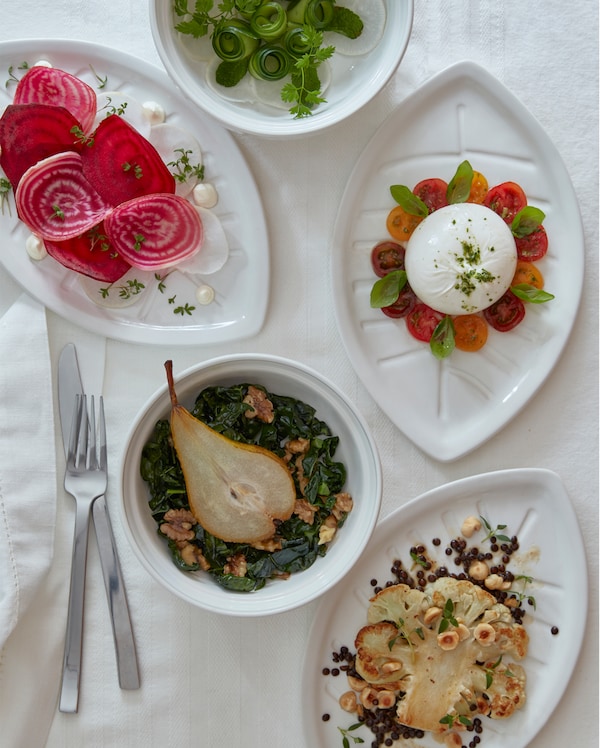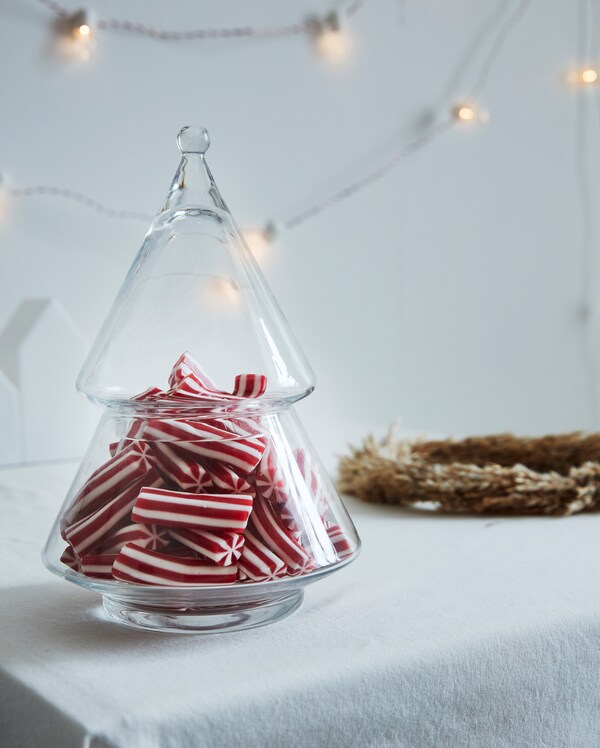 ---
For starrier days and nights
Warm, twinkling light makes the holiday season magical. With the STRÅLA collection you can adorn windows, walls and tables and be surrounded by whimsical light 24/7.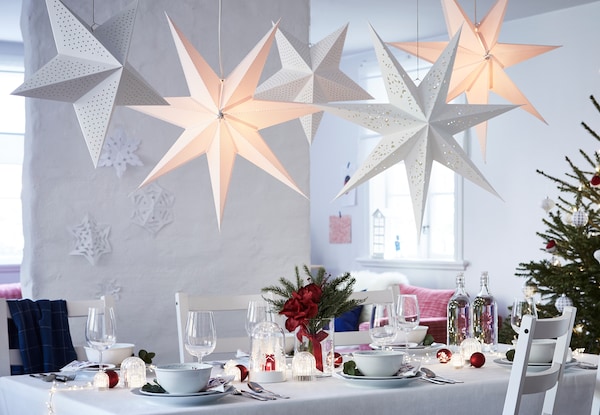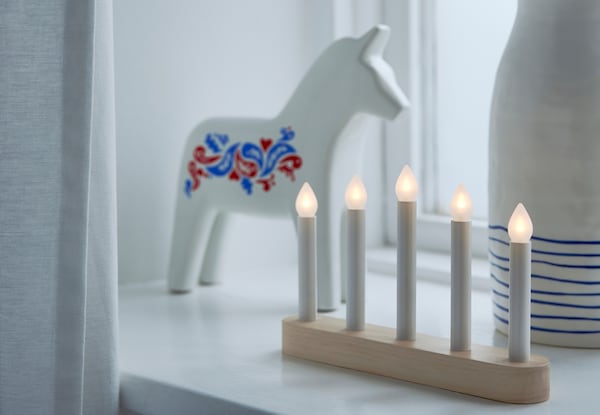 ---
Soft and colourful holiday patterns
This holiday textile range is joyful and rich in patterns, all inspired by our Scandinavian heritage. They work just as well for the messy baking session, as for the style conscious holiday party. Or, if you're feeling extra creative this season - incorporate them in your gift-wrapping for a more sustainable approach.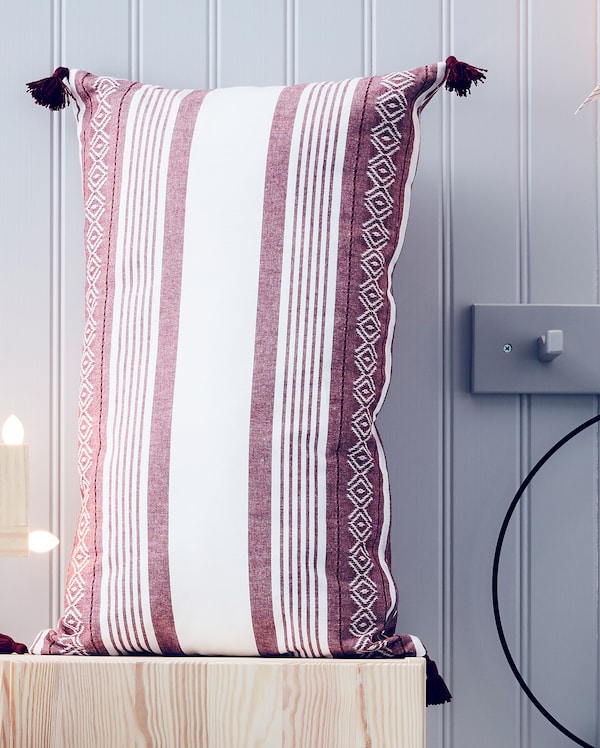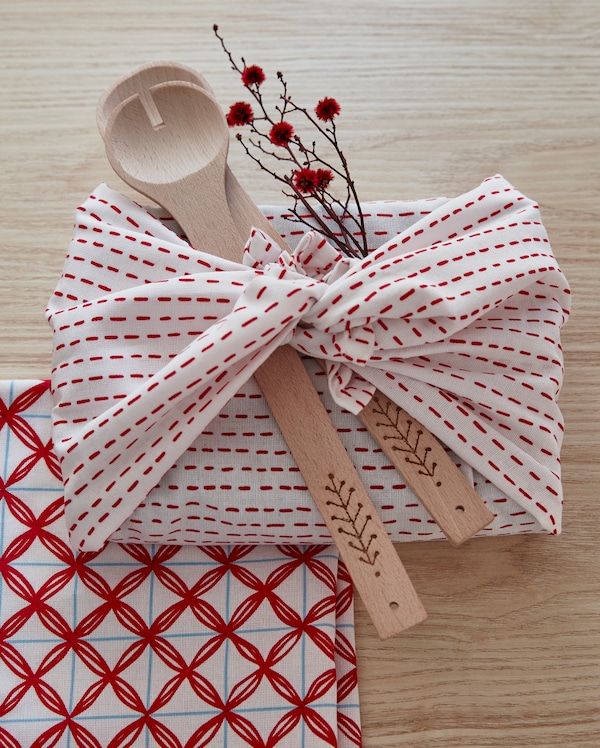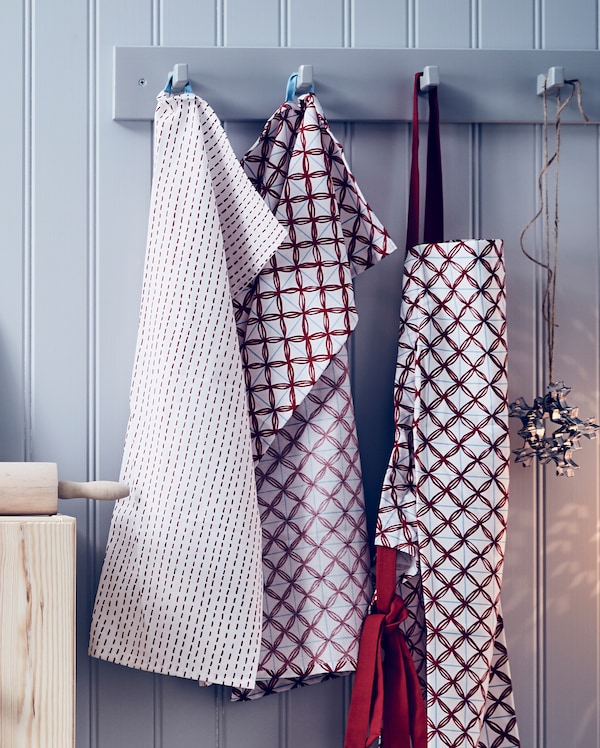 ---
Last minute "fika" ready
Store-bought gingerbreads, homemade or somewhere in-between? What really matters is being together while enjoying something good to eat. Combine the VINTERSAGA range of treats with Swedish food specialities to bring the yumminess to every feast.