Textiles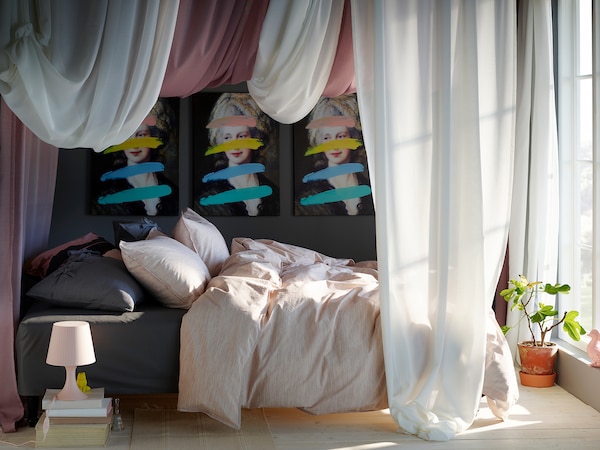 It's the soft, fluffy textiles that make a place your own – with a rug in your favourite colour or curtains you've sewn yourself. Where getting a new look is as easy as changing your bed linens. A place that invites you to get comfy and stay a while. All of the things that bring a home to life.
---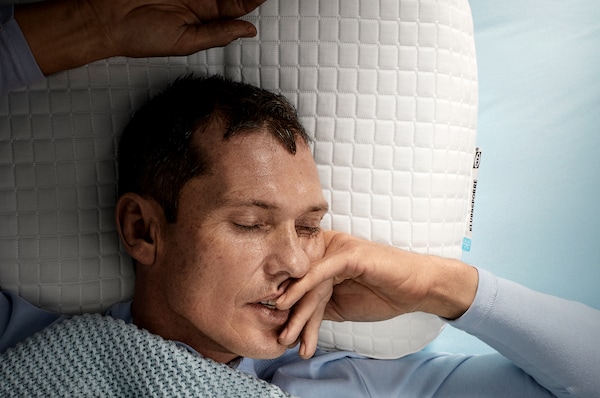 Meet our ergonomic pillows
A comfortable pillow is just as important for your head, neck and shoulders as a good mattress. And since we all look different and sleep differently, our new ergonomic pillows come in many shapes and sizes. Check them out and drift off peacefully.
---
Get a feel for our latest textiles
---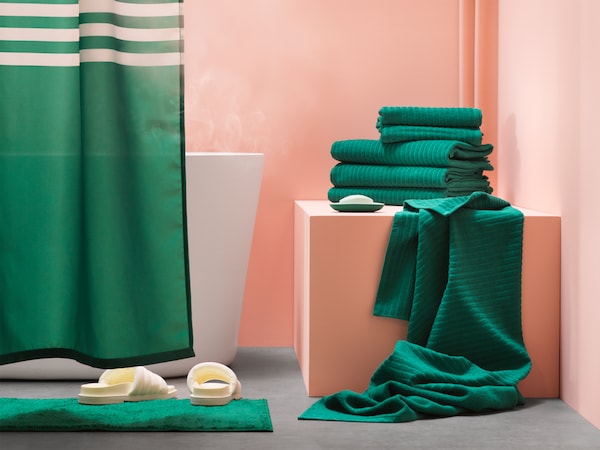 Steaming hot nostalgia
Get the colours and comfort that bathroom textiles (from towels to shower curtains) give you. After all, getting dry (and keeping the bathroom dry too) is just as important as the showering part.
---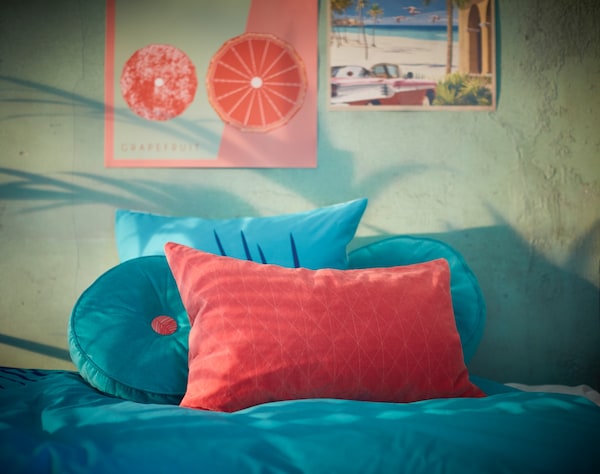 A perfect imperfection of colours
Mix and match (or don't match at all) your cushion colours on your sofa. It's your home, so it's your choice. After all, colour makes the world go round.
---
Find inspiration you and your home can get wrapped up in