Diversity & Inclusion
Diversity is a key to success, diversity comes in all shapes and sizes.
Being ourselves, and contributing with our uniqueness, makes us all grow.
At IKEA group, we welcome all dimensions of diversity. A diverse and inclusive workplace is good for our co-workers, for our customers and our business.
We strive to have a diverse and inclusive work environment where co-workers feel valued for their uniqueness, recognised for their diverse talents, and where they can be themselves.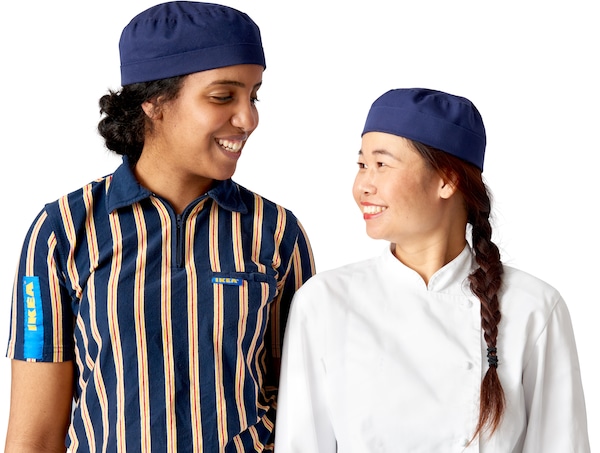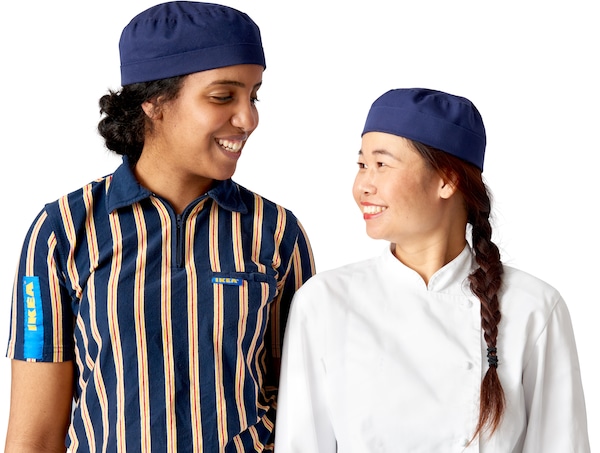 Inclusion
Caring for People and Diversity & Inclusion are embedded in our values and in our vision. We believe in creating a work environment where all co-workers feel welcomed, respected, supported and appreciated, no matter who they are or where they come from.
At IKEA, this means building collaborative ways of working and practicing inclusive behaviours every day. It is about making the most of our differences.
"
We believe the uniqueness of every individual makes IKEA better
"
"
Inclusion is everyone's responsibility
"
We take a stand for equality and human rights
On December 10th we celebrate Human Rights Day. At IKEA Group, we are committed to going all in on equality; we believe it is a fundamental human right and it is reflected in our values.
At IKEA Group, we stand for fair treatment and equal opportunities, and support the human rights of all people whatever their age, gender identity, sexual orientation, physical ability, ethnicity, race, nationality, religion, marital or family status, or any other dimension of their identity. For us, supporting our co-workers' right to be themselves is the only way forward as a humanistic, values driven company.
Our Policy on Human Rights and Equality reflects our stance on equality and our Rule on Equality reinforces it as a way of working. All our leaders are responsible for identifying barriers to diversity & inclusion in their part of the organisation and for minimising them. Inclusion is the responsibility of every co-worker; it begins with everyone believing in and wanting to work in an inclusive work environment. This means we all have to stand up for ourselves and for others and commit to reducing unconscious bias.
To show our commitment to equality, we are collaborating with the European Commission to reinforce the Diversity Charters and to serve as a good example for other companies to follow. All our EU countries signed their national Diversity Charter to promote diversity and equal opportunities in the workplace and in society.
In addition, our CEO Jesper Brodin signed the Women Empowerment Principles (WEP) to secure gender equality.
In order to drive the success of diversity & inclusion throughout IKEA Group, we have a global Diversity & Inclusion Network, including 70+ diversity & inclusion ambassadors representing various IKEA Group businesses, functions, and countries.
Gender equality
We see gender equality at the heart of human rights. Our ambition is to reach gender equality at IKEA Group which goes beyond a 50/50% gender balance in all levels and positions. Gender equality is also about creating an inclusive culture where women and men are valued for their unique contributions and impact the culture of the organisation in their unique and complementing ways. Because when people have the same opportunities to grow everyone wins.
That's why IKEA Group fosters a work environment that enables women and men to succeed equally – all over the world, 365 days a year.
LGBT+ Inclusion
We support our LGBT+ (Lesbian, Gay, Bisexual, Transgender + all other sexual orientations and gender identities) co-workers´ right to be themselves. Our aim is to create a fully inclusive work environment and to provide equal opportunities, contributing to a positive change in all areas of our business and in society.
Did you know?
We have joined Workplace Pride Foundation and Stonewall, two organisations focused on LGBT+ inclusion in the workplace. We have also co-created and endorsed the UN Standards of Conduct on tackling discrimination against LGBT+ people in the workplace and in the community.
Legal & Governance
You help us stay on track and in line in a changing world. You love harmonising local and international law with the best interests of IKEA and its customers. Your diligence keeps our business on top of the legalities and guidelines governance requires. Your integrity is unquestioned, your capacity is vast and your dedication to detail is vital.
Logistics & Supply Chain
Getting this from here to there. Or ten thousand of these to all of those places. You thrive on the strategic and tactical challenge it takes to assure availability of IKEA products and range all around the world at the highest quality and lowest possible cost. Making sure customers can buy BILLY online in the morning and have it at home by the time they go to bed.
Marketing & Communication
You are the IKEA voice. In every place and in every channel where IKEA speaks. In words. In pictures. And maybe in virtual worlds and more. Your mission is to build the brand and inspire people to find value in all we have to offer. And to keep your fellow co-workers informed, engaged and connected in a constantly changing business environment.
Material & Innovation
Who would ever think of such a thing? Well…you would! You delve deep into emerging technologies and materials. You develop solutions and build the platforms that will define the IKEA range in the decades to come. Sustainable, attractive, compatible, healthy and safe. All to deliver products that really do make IKEA customers' lives better.
People & HR
You support the IKEA business through people processes based on the IKEA values and a unique view on people. You believe different experiences and backgrounds collectively make us wiser and stronger. You work hard to bring the best people on board. And you create a sturdy foundation for them to bloom into their best selves as they build the business too. You believe in people.