Only recycled or renewable based plastic in IKEA products by 2030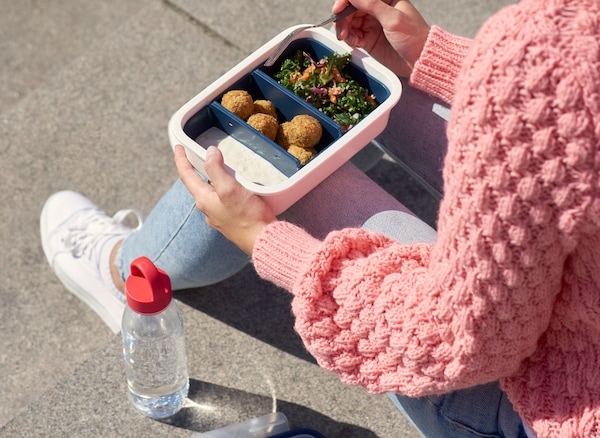 Plastic is everywhere for many reasons. It's a strong, durable, lightweight, and versatile – yet low cost – material. But when plastic is not disposed of responsibly, the environmental implications become concerning.
IKEA is committed to making a positive impact on people and the planet. Our ambition is that by 2030, all plastic used in our products will be based on renewable or recycled material.
We've already started our journey towards this goal with a plan to replace single-use plastic in our range and by using different kinds of sustainable plastic in an increasing number of products.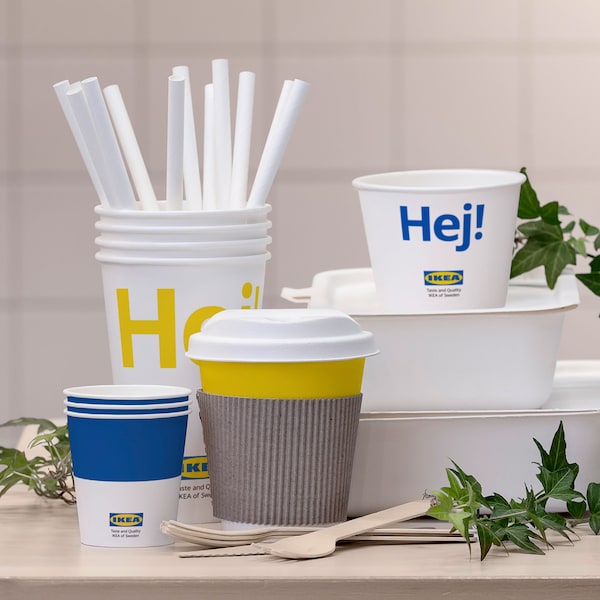 Phasing out single-use plastic
Single-use plastic items pollute ecosystems if not disposed of responsibly. As part of our commitment to people and the planet, we will phase out all single-use plastic products from the global home furnishing range by 2020. This includes items such as plates, cups and plastic straws. Single-use plastic articles offered in our restaurants, bistros, and cafes will be replaced by more sustainable disposables.
A recyclable plastic to feel good about
We want to make more sustainable plastic products our customers can enjoy and love. Made from renewable sources like corn, sugar beet and sugar cane instead of virgin fossil based, PLA is an example of a plastic which makes this possible.
A plastic that's perfect for children's products
PLA plastic products are both durable and safe, just like all IKEA plastic products, but PLA leaves a smaller environmental footprint. PLA can be used for lots of different things, including products for children and food contact – product categories with tough safety demands. HEROISK and TALRIKA are our first product series made entirely from PLA plastic. They're both microwave and dishwasher safe and can be recycled.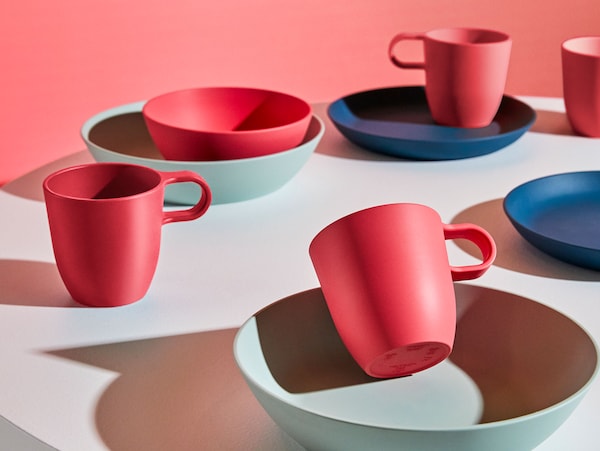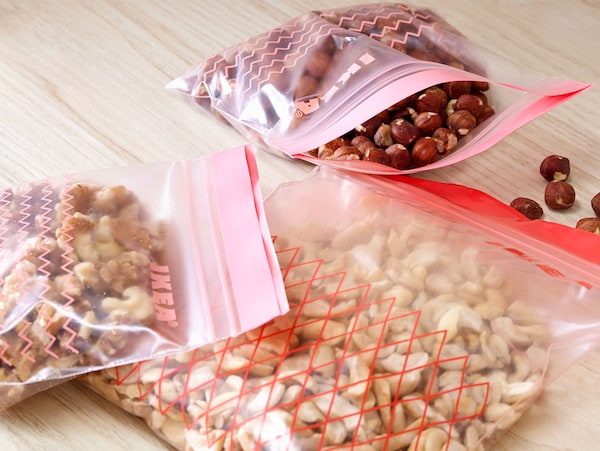 Reuse our ISTAD resealable bags
ISTAD, our reusable, all-purpose resealable bag is now made mostly (85%) of a renewable material from the sugar cane industry. Being durable and resealable, ISTAD can be used over and over again, making it really simple to reduce plastic bag waste.
"Plastic is a durable, good value material that can be used in many different applications. We need to make sure the plastic we use comes from either renewable or recycled sources."
Recycled plastic can be used in different ways
We want to become circular in all aspects. Finding new ways to work with recycled materials is key, and using waste as a resource takes us one step closer to a more sustainable future. PET is the most recycled plastic in the world and can be used for many different purposes. As we add products made from recycled and renewable materials to our offer, we hope to inspire other companies to do the same – we're all in this together!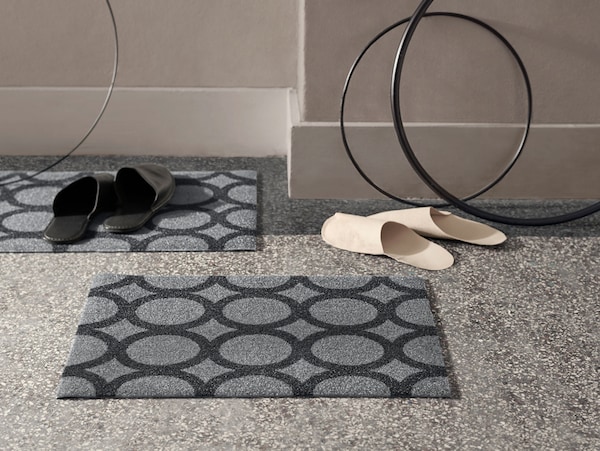 Leave fewer footprints in your hallway as well as a smaller footprint on the environment by choosing door mats made from recycled plastic. Each MEJLS door mat is made from six PET bottles.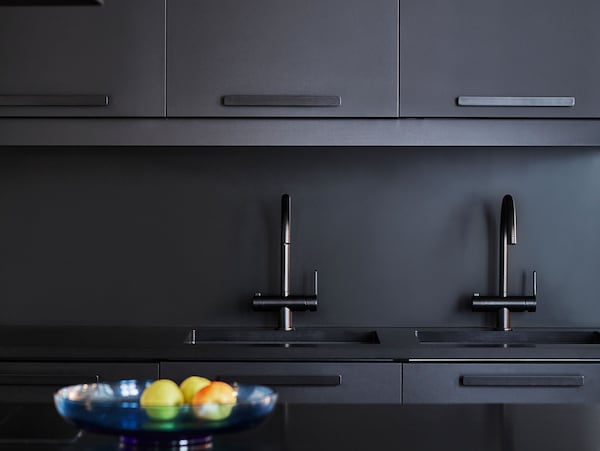 Twenty-five discarded, recycled PET-bottles are used to create the matte black surfaces on each KUNGSBACKA front. This material was invented together with a supplier.
"Change will only be possible if we collaborate with others and nurture entrepreneurship. We are committed to taking the lead working together with everyone – from raw material suppliers all the way to our customers and partners."
Together, we can do more
Our journey towards only using recycled or renewable based plastic will take some time and require new ways of doing things, but we are determined to take responsibility and find new solutions. We want to give our customers the possibility to choose products made from more sustainable materials that can be recycled again one day. Together, we can make a big difference!
Facts about plastic at IKEA
By 2030 we will only use renewable and or recycled materials in our plastic products
By 2020 we will phase out single-use plastic
85% of the plastic in ISTAD bags is made from renewable material from the sugar cane industry
PLA (polylactic acid) plastic is made from renewable sources like corn, sugar beet and sugar cane