Delicious food you can trust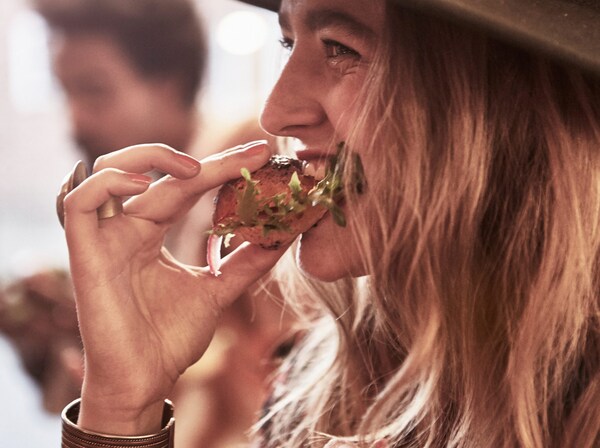 We want to offer food that's delicious, sustainable, affordable and nutritionally balanced. The ingredients we use are selected carefully – which is also why we work with certifications. They ensure the food in our IKEA Restaurants, IKEA Bistros and IKEA Swedish Food Markets meet standards of environmental and social responsibility. Read more below about what's cooking!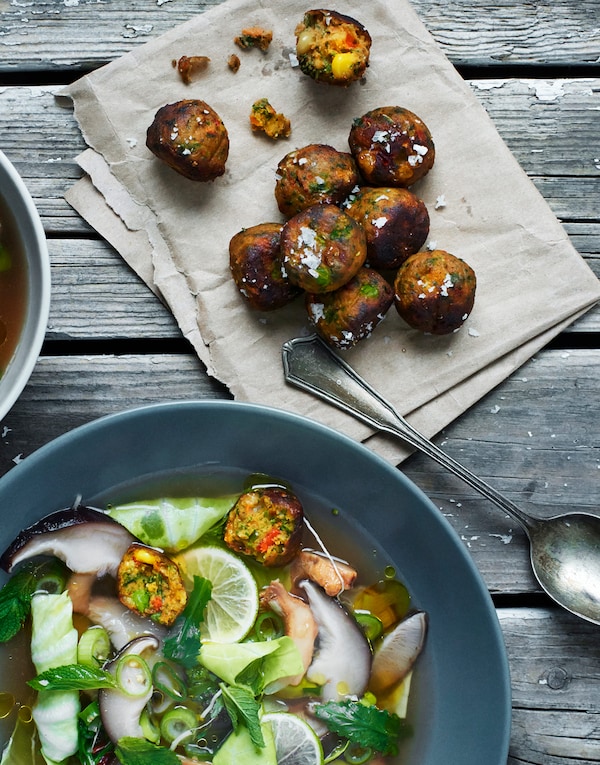 Veggies even the kids will love
ALLEMANSRÄTTEN vegetable balls are a delicious, colourful and more sustainable alternative to our famous meatballs. Made from chickpeas, green peas, carrots, bell peppers, corn and kale – vegetables high in nutrition, fibres and protein – their carbon footprint is around 15 times less than that of meatballs. Enjoy them in the IKEA Restaurant, or buy them frozen in the IKEA Swedish Food Market and bring them home with you.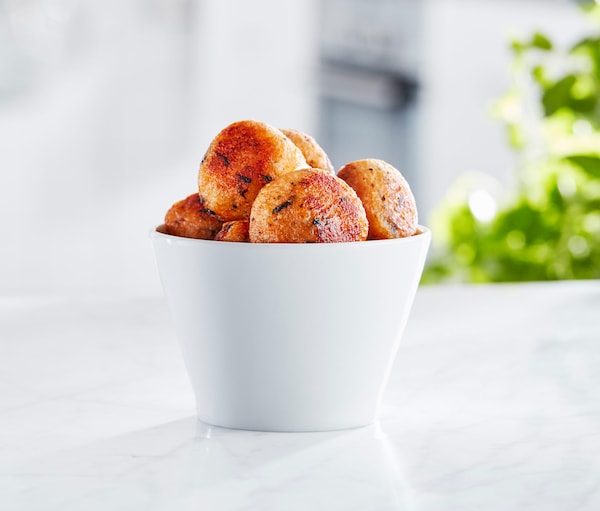 Say hello to salmon balls
We're proud of our Scandinavian food heritage, especially since salmon makes for a tasty meal and a good part of a healthy diet. A couple of servings of fish every week, particularly the fatty kinds like salmon, will add important nutrients to your diet.
Salmon balls are the newest member of our (m)eatball family, up till now consisting of Swedish meatballs, chicken meatballs and plant-based veggie balls. You can enjoy them in our IKEA Restaurants. All IKEA salmon comes from farms that are certified to the Aquaculture Stewardship Council (ASC) standards.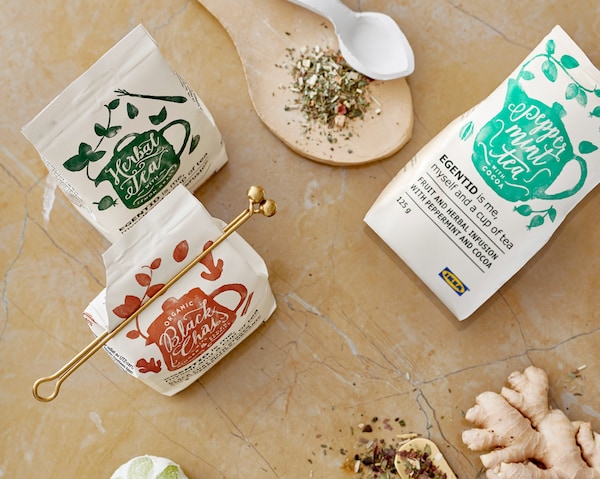 EGENTID – a series of responsibly grown teas
EGENTID is a new series of high quality teas with whole leaves, comprising black tea, green tea, white tea, rooibos, chai and fruit and herbal infusions.
All EGENTID products are sustainable and have either UTZ or a combination of UTZ/UEBT certifications, and some of them are also organically grown according to EU standards. The UTZ/UEBT certification means you can trust that the tea leaves and herbs were farmed in a responsible way, ensuring sustainable farming standards and better conditions for farmers.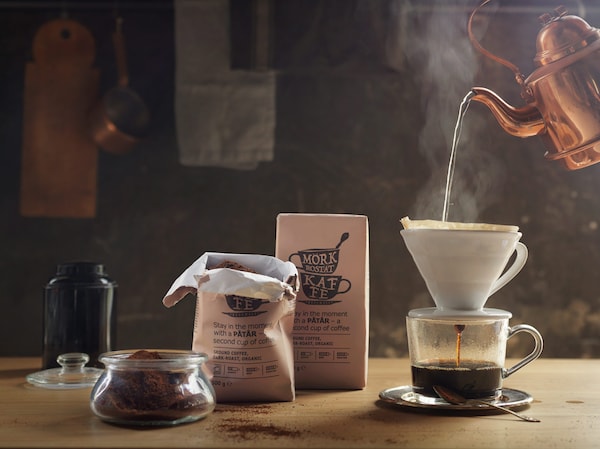 Make the world better, one coffee break at a time
PÅTÅR is a series of coffee products, all responsibly sourced and made from high quality 100% Arabica beans, so you can enjoy great taste at affordable prices. And it's not only about the taste. PÅTÅR coffee is organic to EU standards and UTZ certified, a combination that takes care of both coffee growers and the environment. Trace the origin of your coffee by visiting utz.org/IKEA.
---
---
Special in many different ways
To help support economic independence of small-scale coffee farmers, as well as more sustainable farming practices, IKEA has teamed up with a regional coffee project in Uganda. As a result, we can now offer our first ever single-origin coffee in the IKEA Swedish Food Market: PÅTÅR special edition with high-quality, 100% Arabica beans from the White Nile region. A fresh and fruity medium roast, with subtle hints of vanilla and caramel, created in cooperation with thousands of farmers.
Chocolate bars with a story to tell
Look out for the UTZ logo in our Swedish Food Market – just like the beans in our PÅTÅR coffees, the cocoa in our chocolate tablets is UTZ certified. To ensure sustainable farming standards and better conditions for workers, the cocoa meets strict independent requirements. Trace the origin of the cocoa in your chocolate bar by visiting utz.org/IKEA.