A traditional home that blends in beautifully in a big and modern city
Here's how to create a home that feels big, even though the square metres are few. HEMNES daybed serves as a kitchen sofa during the day and a cosy bed during the night, but it has a traditional look around the clock.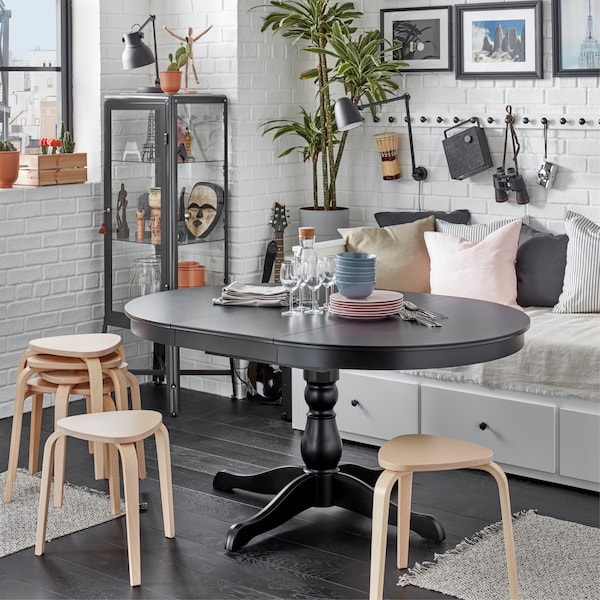 Make room for guests in no time with the help of an extendable table and extra seating. INGATORP is easily extended by just one person, and KYRRE stools are stackable so they won't take up much space when not needed.
A daybed is a perfect choice for a small home since it's easily transformed from a kitchen sofa into a bed. HEMNES has spacious drawers with room for your pillows and quilt, and when paired with a reading lamp and a good book, it really creates a super cosy bedroom atmosphere!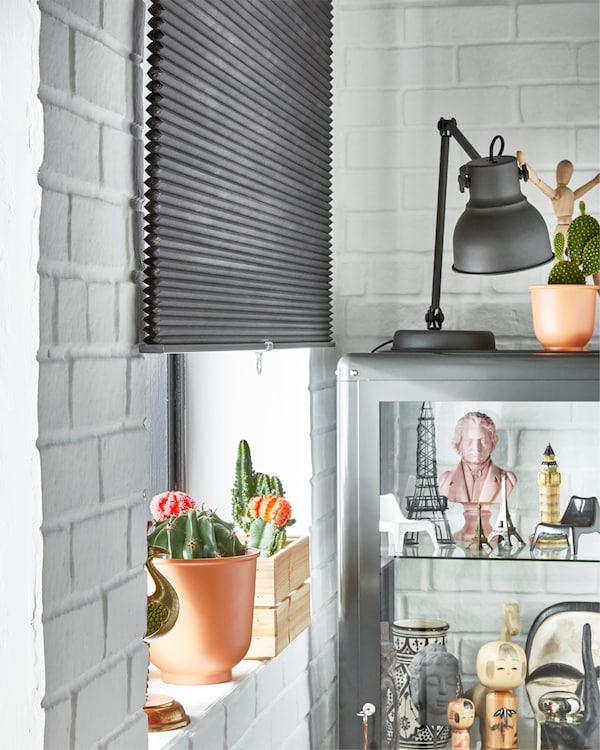 A darkened room helps you get a good night's sleep – but HOPPVALS has more benefits than that! The honeycomb structure inside creates a layer of insulation which helps reduce heating costs.
Closed clothes storage help maintain a neat and tidy look at home. HEMNES has spacious drawers with room for organising boxes, so it's easy to keep your clothes and accessories pleasantly organised.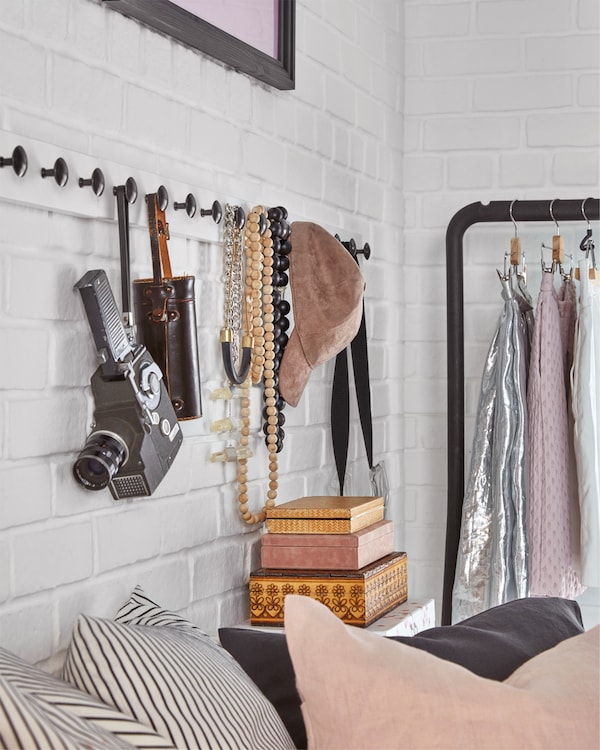 Small homes benefit from all kinds of storage, and it's fun to display some of it in a stylish way too. Hang your prettiest accessories and items on racks with knobs, like LURT/HEDRA, and make it a part of your interior.