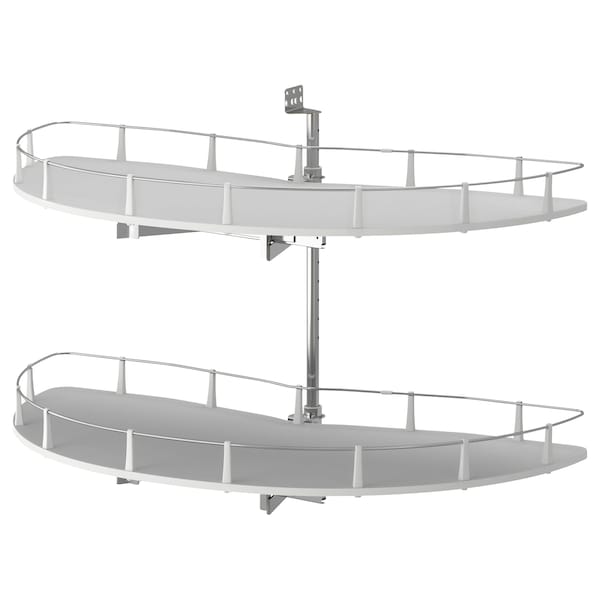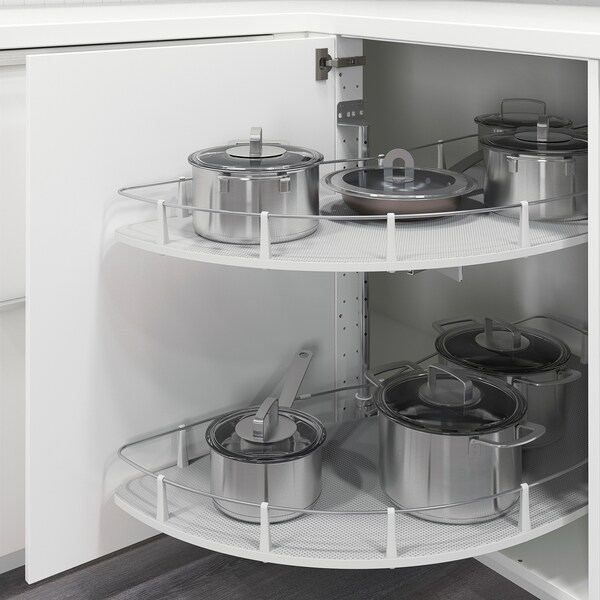 Let the pots come to you. This corner base cabinet pull-out fitting allows you to maximise kitchen storage space - and easily see and reach all your stored items by pulling the fitting out of the cabinet.
Article number
702.712.72
Function/solution
Use the entire corner
UTRUSTA pull-out fitting for corner base cabinet helps you make maximum use of your corner cabinet. The shelves are height adjustable and fit everything from pots and pans to small cans. They also rotate, making it easy for you to put things in - and reach to take them out again.
UTRUSTA
Crnr base cabinet pull-out fitting
128 cm