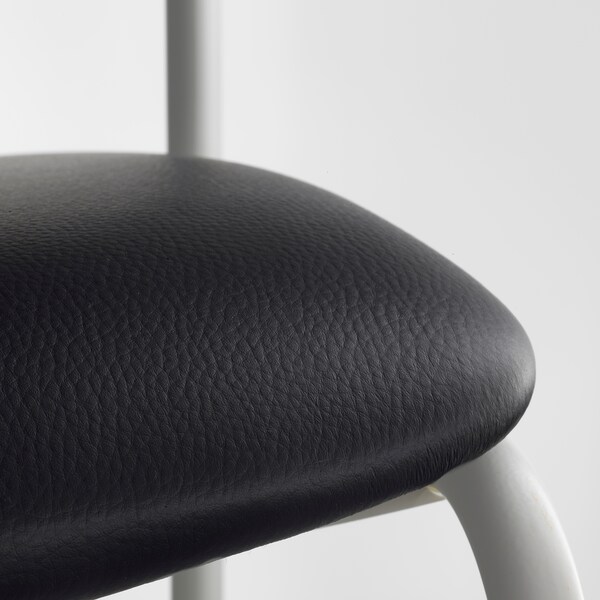 Product details
The chairs are stackable and save space when not in use.
Please refer to packaging label for country of origin.
A maximum of 7 chairs can be stacked together.
This conference chair has been tested for office use and meets the requirements for durability and stability set forth in the following standards: EN 1022, EN 16139 and ANSI/BIFMA x5.1.
Designer
Henrik Preutz
Chair frame with backrest

Frame:

Steel, Epoxy/polyester powder coating

Back:

Reinforced polypropylene plastic

Seat cover:

Polypropylene plastic

Seat

Seat frame:

Moulded eucalyptus plywood

Seat foam:

Polyurethane foam 35 kg/cu.m.

Coated fabric:

75% polyester, 25% cotton, 100% polyurethane

Coated fabric:

52% polyester, 31% polyurethane, 17% cotton

Fixed cover

Conference chair

Vacuum clean.

Light stains can be removed with a sponge damped in water or a mild soapy solution.

Protect from direct sunlight to prevent drying-out.

Frame

Conference chair

Wipe clean with a mild soapy solution.

Wipe dry with a clean cloth.

This product consists ofmes as 2 packages.

STOLJAN

Chair frame with backrest

Article no:

002.278.95

Width: 50 cm

Height: 45 cm

Length: 82 cm

Weight: 3.76 kg

Package(s): 1

STOLJAN

Seat

Article no:

402.282.23

Width: 44 cm

Height: 6 cm

Length: 45 cm

Weight: 1.62 kg

Package(s): 1
Product size
Width: 

45 cm

Depth: 

51 cm

Height: 

81 cm

Seat width: 

44 cm

Seat depth: 

44 cm

Seat height: 

46 cm

Max. load: 

110 kg
STOLJAN
Conference chair, white/black