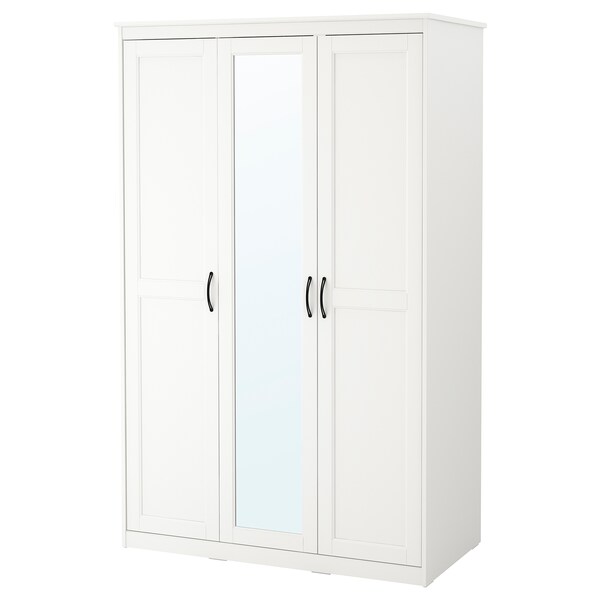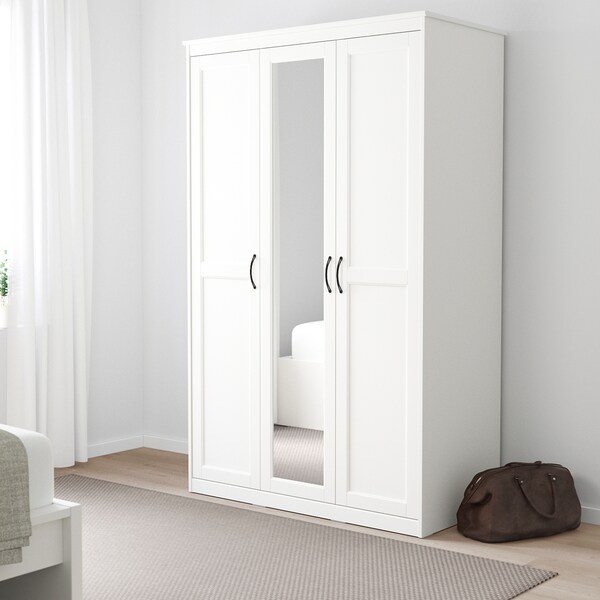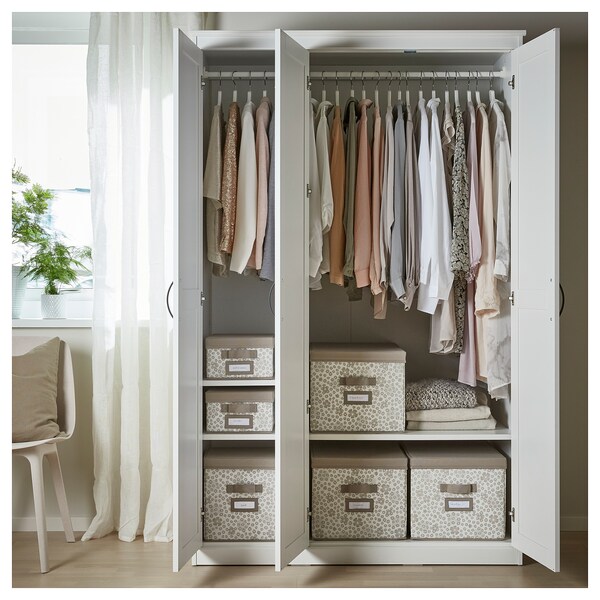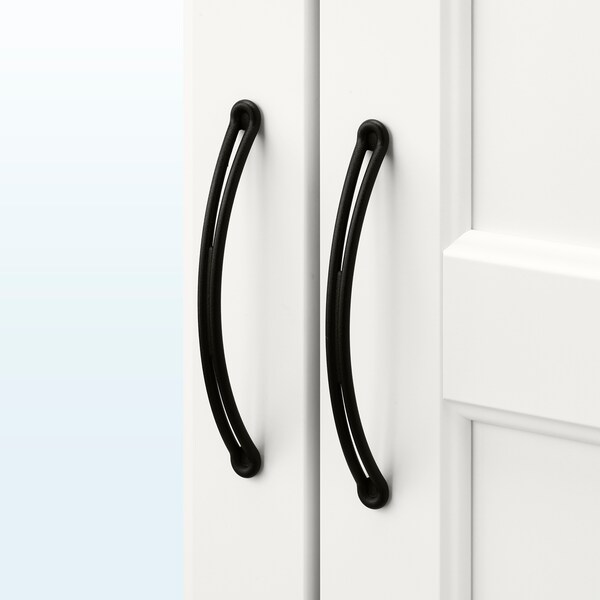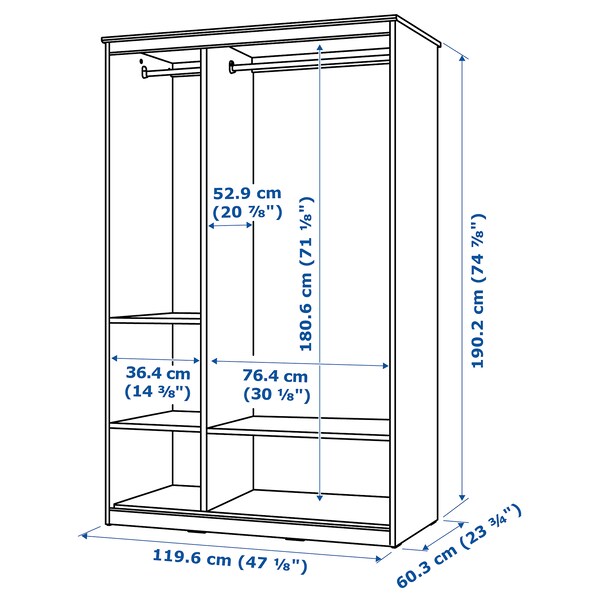 SONGESAND
Wardrobe, white, 120x60x191 cm
¥ 1,499.00
Interior accessories that help you organise inside your wardrobe are sold separately.
Return policy
The classic design with panelled doors never goes out of style. Are you on your way? Use the full-length mirror so you can see your outfit from top to toe. Psst! Please attach to the wall.
Read More
The price reflects selected options.
---
SONGESAND
Wardrobe, white, 120x60x191 cm
¥ 1,499.00