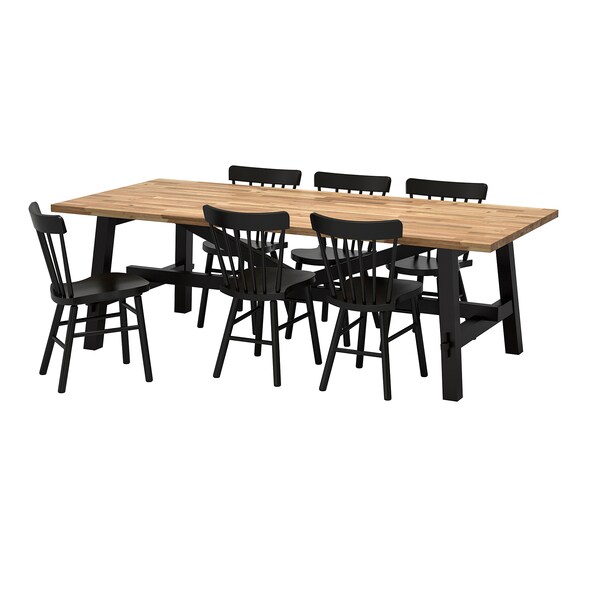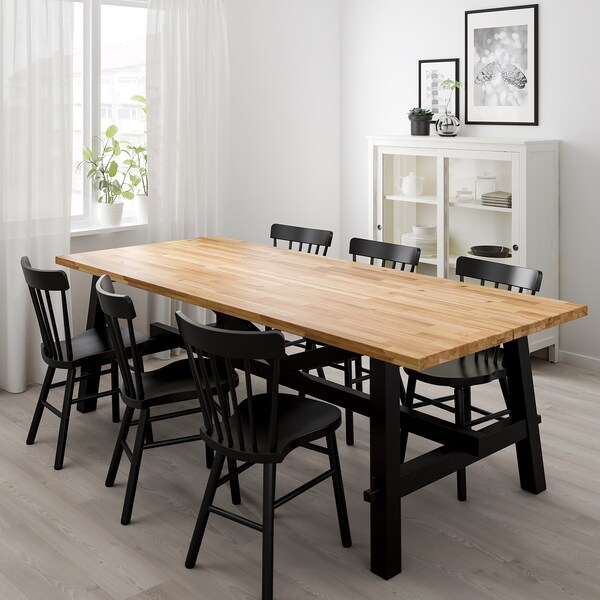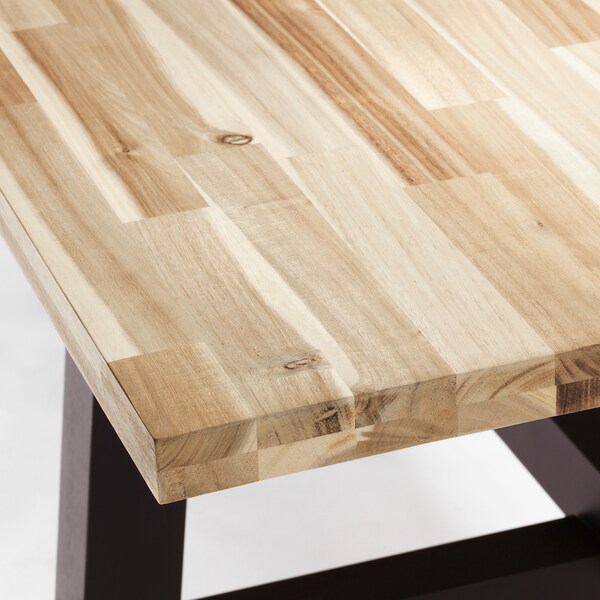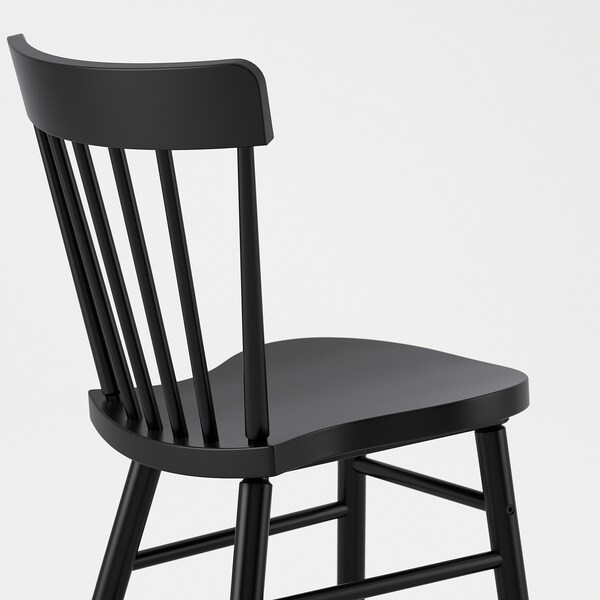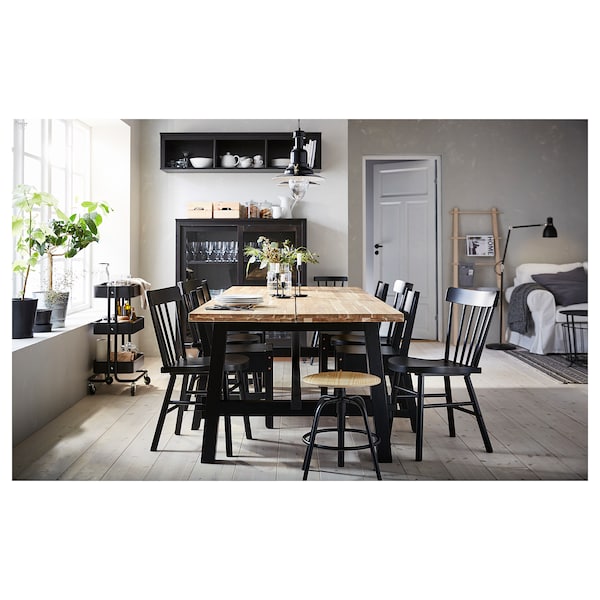 Product details
Every table is unique, with varying grain pattern and natural colour shifts that are part of the charm of wood.
Solid wood is a hardwearing natural material which can be sanded and surface treated when required.
The table has a full plank design that gives it an authentic plank expression with a genuine wood feeling.
Please refer to packaging label for country of origin.
Seats 8.
Pre-treated with hardwax oil; not necessary to apply any other treatment until the surface begins to wear.
May be completed with FIXA self-adhesive floor protectors; protect the underlying surface against wear.
This chair has been tested for home use and meets the requirements for durability and safety, set forth in the following standards: EN 12520 and EN 1022.
For increased stability, re-tighten the screws about two weeks after assembly and when necessary.
Designer
Marcus Arvonen/Nike Karlsson
Dining table

Table top:

Solid acacia, Stain, Tinted clear acrylic lacquer, Stain, Tinted clear acrylic lacquer, Stain, Tinted clear acrylic lacquer

Leg/ Rail:

Solid acacia, Stain, Tinted clear acrylic lacquer

Chair

Frame:

Solid wood, Adhesive, Stain, Clear acrylic lacquer

Seat/ Backrest:

Layer-glued wood veneer, Adhesive, Birch veneer, Stain, Clear acrylic lacquer

Table and 6 chairs

When the surface of the tabletop starts to wear or become dry, treat it with wood treatment oil.

Wipe clean with a soft cloth dampened in water and a mild washing-up detergent or soap, if necessary.

For increased stability, re-tighten the screws about two weeks after assembly and when necessary.

Dining table/chair

Wipe dry with a clean cloth.

Dining table

Product is possible to recycle or use for energy recovery, if available in your community.

By using a renewable material like wood in this product, we avoid using fossil or finite materials.

This product consists ofmes as 9 packages.

SKOGSTA

Dining table

Article no:

404.192.65

This product has multiple packages.

Width: 53 cm

Height: 5 cm

Length: 240 cm

Weight: 30.20 kg

Package(s): 1

Width: 53 cm

Height: 5 cm

Length: 240 cm

Weight: 30.20 kg

Package(s): 1

Width: 22 cm

Height: 13 cm

Length: 218 cm

Weight: 26.00 kg

Package(s): 1

NORRARYD

Chair

Article no:

103.626.80

Width: 52 cm

Height: 46 cm

Length: 68 cm

Weight: 6.04 kg

Package(s): 6
Product size
Length: 

235 cm

Width: 

100 cm

Height: 

74 cm
SKOGSTA / NORRARYD
Table and 6 chairs, acacia/black
235x100 cm