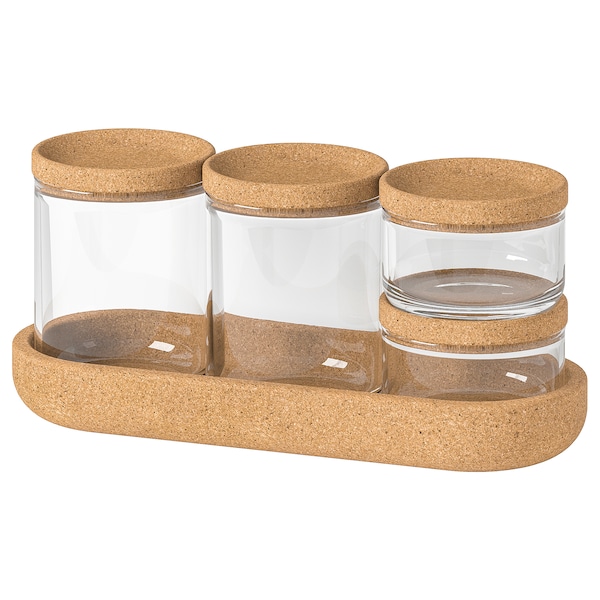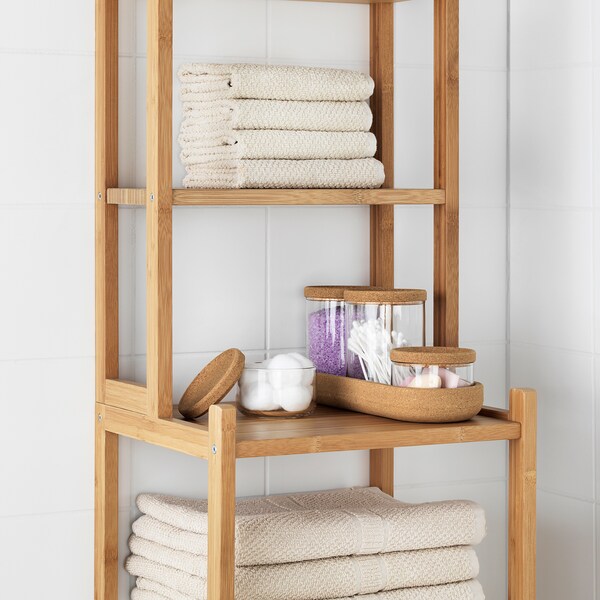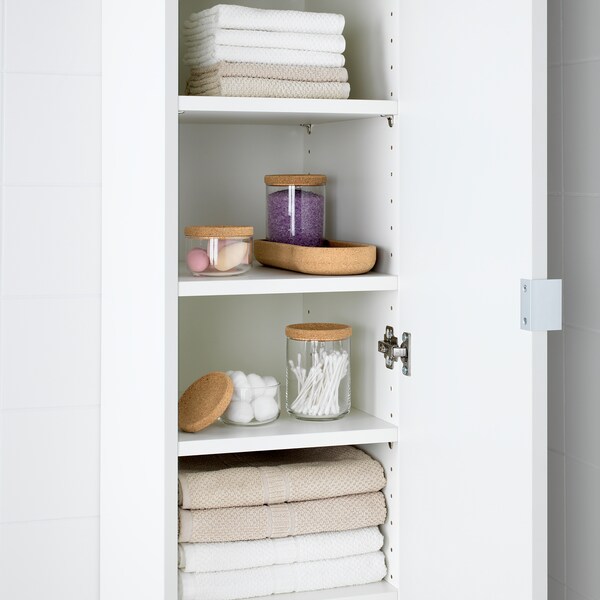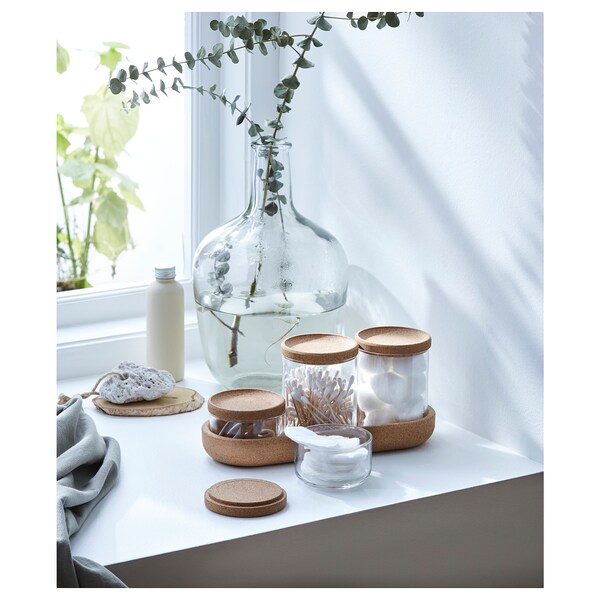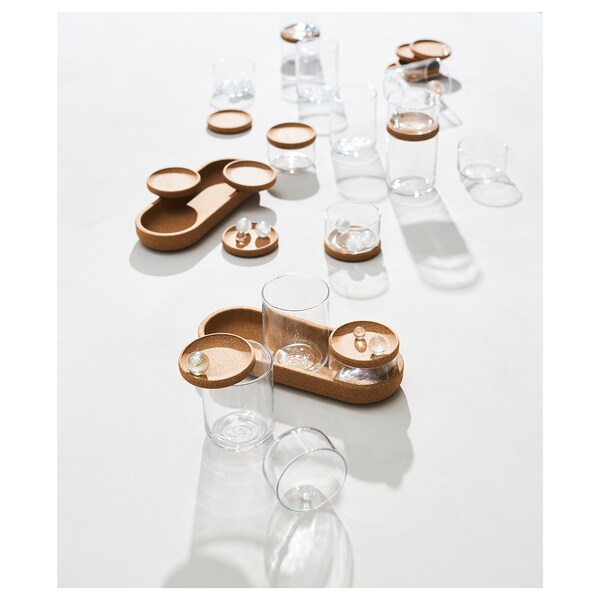 With the jars and storage box you can easily keep all those smaller items organised, and to bring them with you, when you need them somewhere else.
Article number
203.940.15
Sustainability

People and planet
Material
Cork
Cork is a renewable natural material made from the bark of the cork oak. During the tree's lifetime, the trunk can be stripped of its bark several times. Cork is a lightweight, water-resistant material, making it practical for use at home.
Function/solution
It's okay to splash!
We know how important it is to design the right furniture for different types of bathrooms. That's why all our wash-stands and wash-basin cabinets are perfectly suited for spaces exposed to light water splashes. Choose from GODMORGON, LILLÅNGEN or HEMNES series with drawers and shelves to hide the clutter of shampoos and deodorants. Psst! Don't forget to wipe off small splashes and spills with a towel so your furniture stays beautiful and serves you longer.
SAXBORGA
Jar with lid and tray, set of 5, glass cork