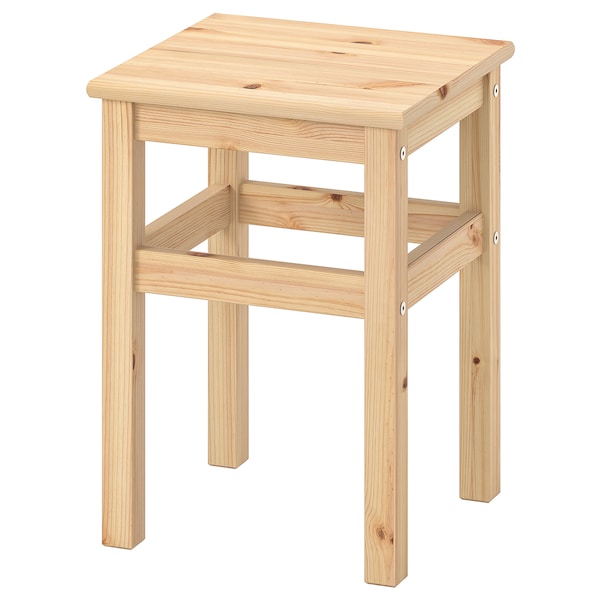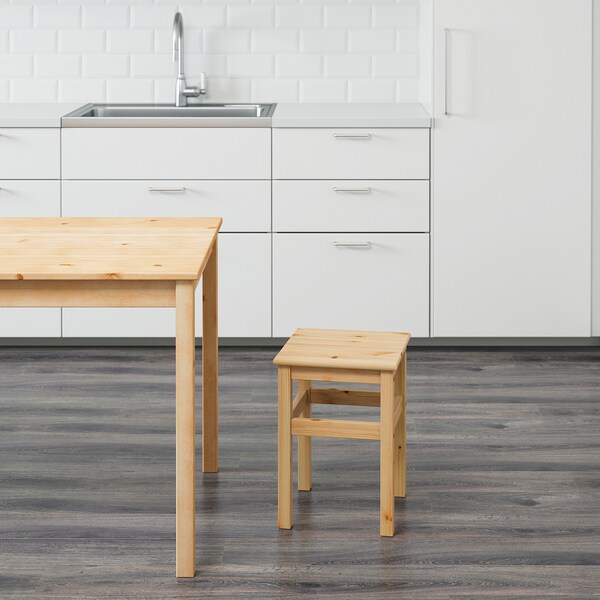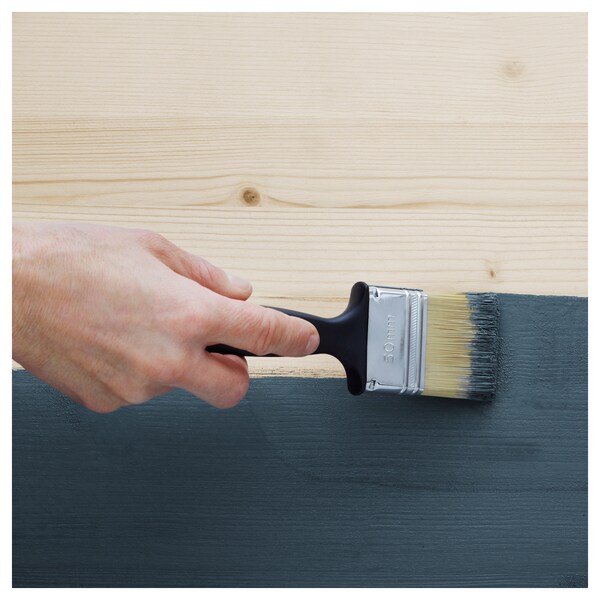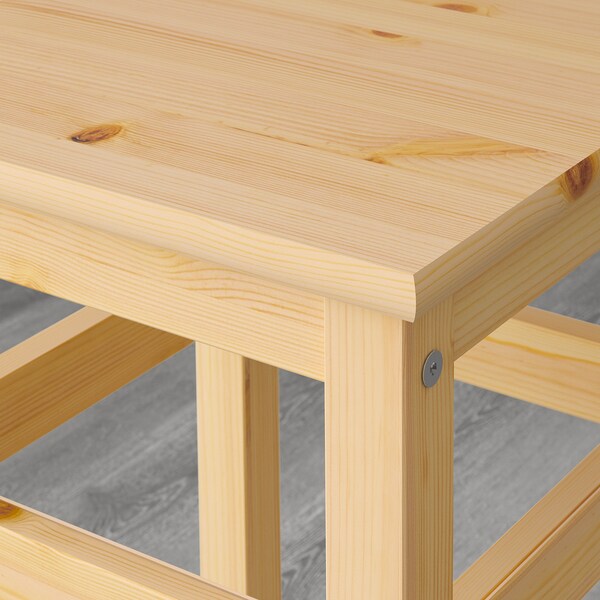 Product details
Solid wood is a hardwearing natural material, which can be sanded and surface treated as required.
Please refer to packaging label for country of origin.
For maximum quality, re-tighten the screws when necessary.
May be completed with FIXA self-adhesive floor protectors; protect the underlying surface against wear.
This stool has been tested for home use and meets the requirements for durability and safety, set forth in the following standards: EN 12520 and EN 1022.
Designer
IKEA of Sweden
Wipe dry with a clean cloth.

Stains can be removed by using an eraser, fine sandpaper, soap, dishwashing detergent or paint thinner.

Can be treated with oil, wax, lacquer or glazing paint for higher resistance and easy care.

For increased stability, re-tighten the screws about two weeks after assembly and when necessary.

Product is possible to recycle or use for energy recovery, if available in your community.

By using a renewable material like wood in this product, we avoid using fossil or finite materials.

ODDVAR

Stool

Article no:

002.493.31

Width: 34 cm

Height: 5 cm

Length: 62 cm

Weight: 2.46 kg

Package(s): 1
Product size
Tested for: 

100 kg

Width: 

32 cm

Depth: 

32 cm

Seat height: 

45 cm