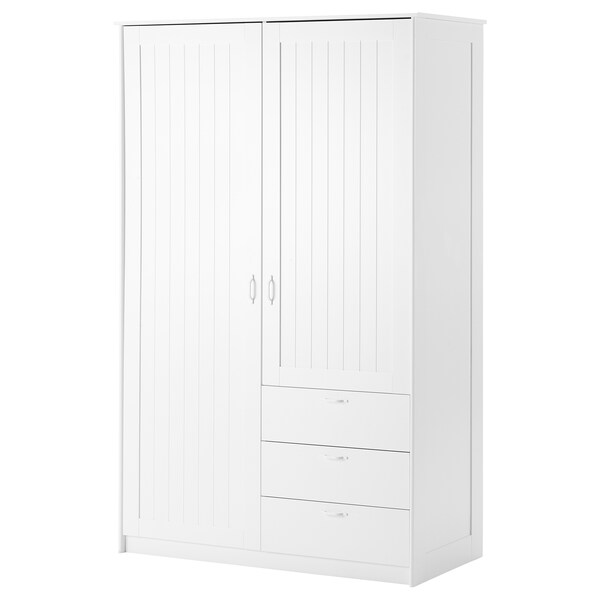 New
Lower
Price
MUSKEN
Wardrobe with 2 doors+3 drawers, white, 124x60x201 cm
¥ 1,299.00
(Aug 13, 2020 - Jul 31, 2021 or while supplies last)
¥ 1,499.00
Interior accessories that help you organise inside your wardrobe are sold separately.
Return policy
This wardrobe has everything you could want: a lockable drawer for private things, doors with soft-closing hinges, movable shelves and a clean expression that looks great just about anywhere in the home.
Read More
The price reflects selected options.
---
New
Lower
Price
MUSKEN
Wardrobe with 2 doors+3 drawers, white, 124x60x201 cm
¥ 1,299.00
(Aug 13, 2020 - Jul 31, 2021 or while supplies last)
¥ 1,499.00