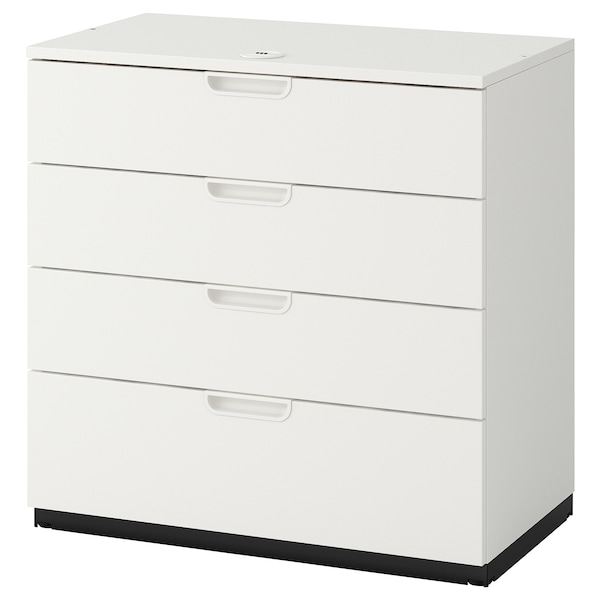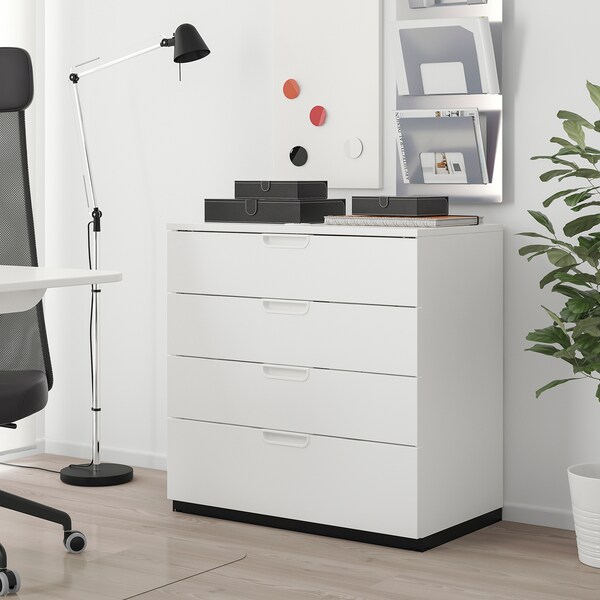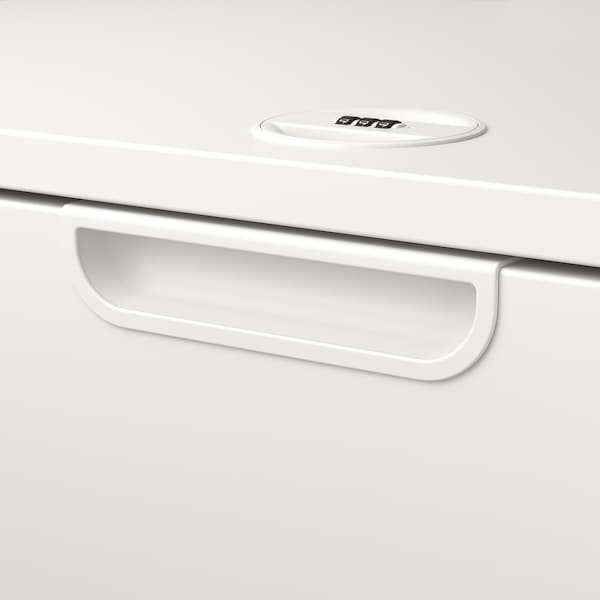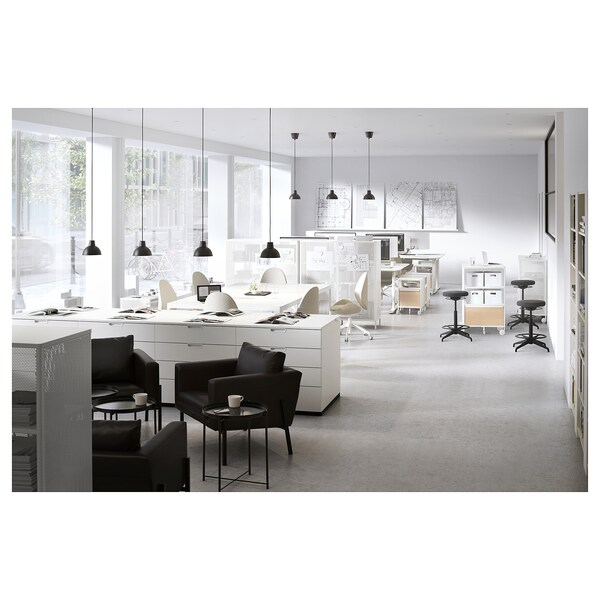 Product details
10 year guarantee. Read about the terms in the guarantee brochure.
You choose your own code for the combination lock and safely store your papers and office supplies.
Drawers with integrated damper for silent and gentle closing.
You can make optimal use of wall space and save floor space by using an add-on unit to build vertically.
Drawer stops prevent the drawer from being pulled out too far.
Please refer to packaging label for country of origin.
This storage unit has been tested for office use and meets the requirements for durability and stability set forth in the following standards: EN 14073, EN14074, ANSI/BIFMA x5.9 and ISO-7170.
May be completed with GALANT add-on unit 80x80 cm.
Designer
K Malmvall/E Lilja Löwenhielm
Top panel/ Drawer front/ Bottom panel:

Particleboard, Melamine foil, Plastic edging

Side panel:

Particleboard, Melamine foil, Plastic edging, Paper edging

Back panel/ Drawer bottom:

Particleboard, Melamine foil

Partition:

Fibreboard, Acrylic paint

Wipe clean with a mild soapy solution.

Wipe dry with a clean cloth.

This product consists ofmes as 3 packages.

GALANT

Drawer unit

Article no:

703.651.62

This product has multiple packages.

Width: 47 cm

Height: 11 cm

Length: 82 cm

Weight: 18.70 kg

Package(s): 1

Width: 48 cm

Height: 10 cm

Length: 84 cm

Weight: 18.70 kg

Package(s): 1

Width: 74 cm

Height: 6 cm

Length: 92 cm

Weight: 18.80 kg

Package(s): 1
Product size
Width: 

80 cm

Depth: 

45 cm

Height: 

80 cm