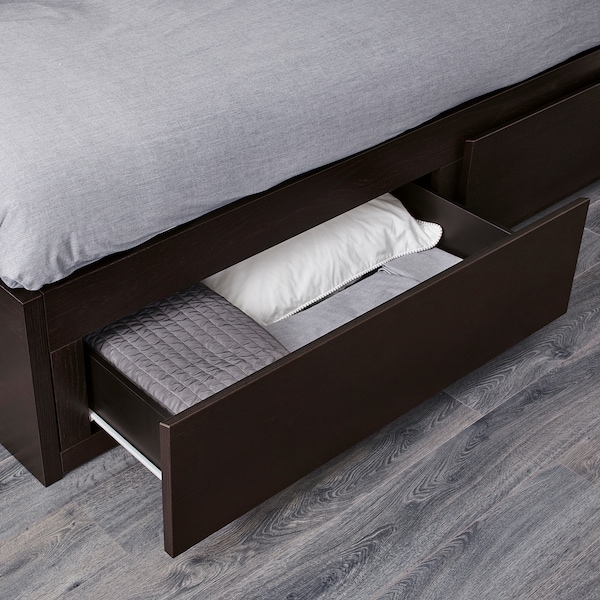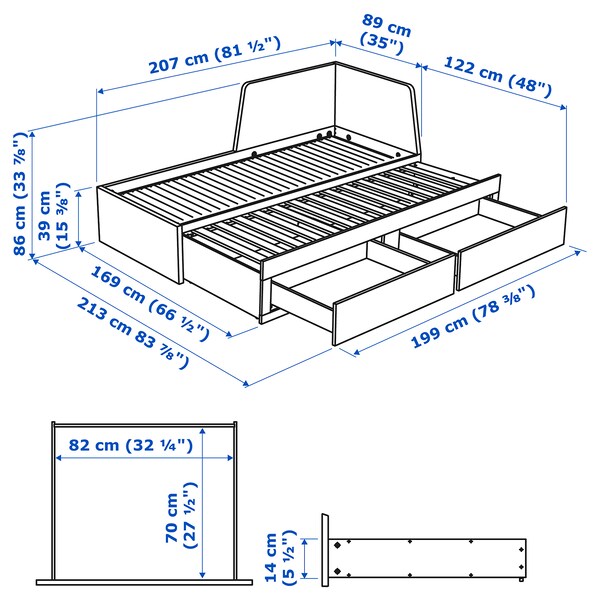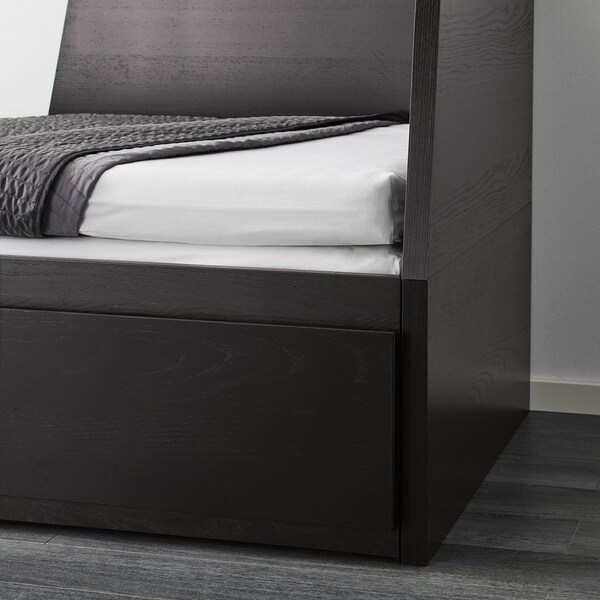 FLEKKE
Day-bed frame with 2 drawers, black-brown, 80x200 cm
¥ 2,299.00
Mattress and bedlinen are sold separately.
Return policy
A sofa by day and a bed for one – or two – by night. The two large drawers give plenty of space for quilts, pillows and bed linen. A smart solution when you live in a small space.
Read More
Not quite perfect? Design your own!
Use our planning tool to create your own customised combination
Open planner
---
FLEKKE
Day-bed frame with 2 drawers, black-brown, 80x200 cm
¥ 2,299.00