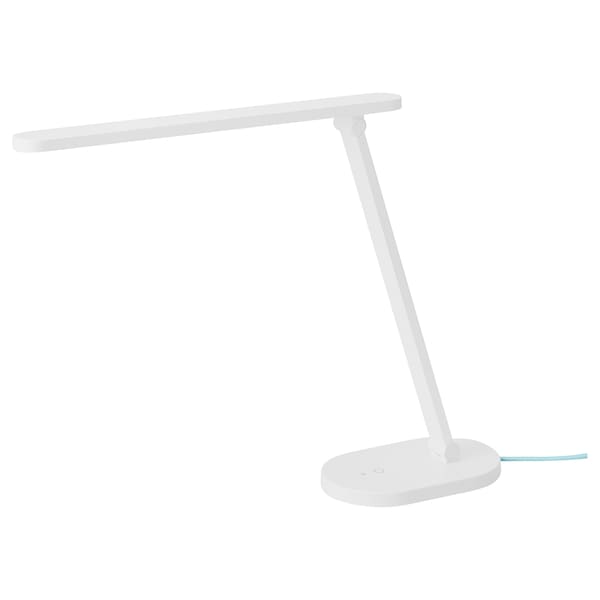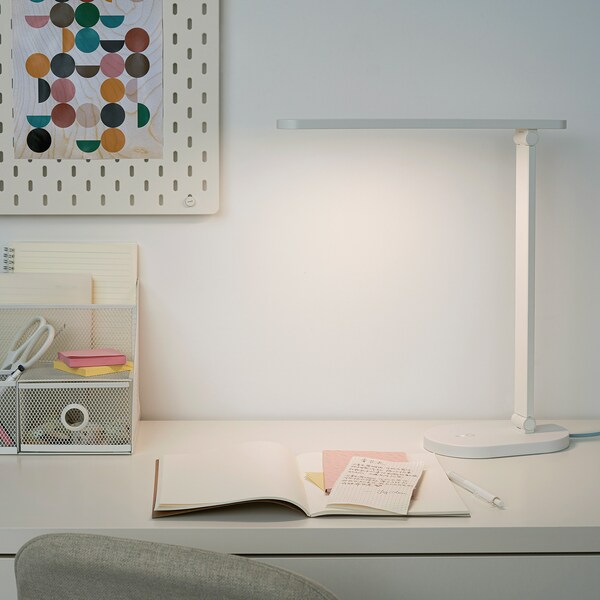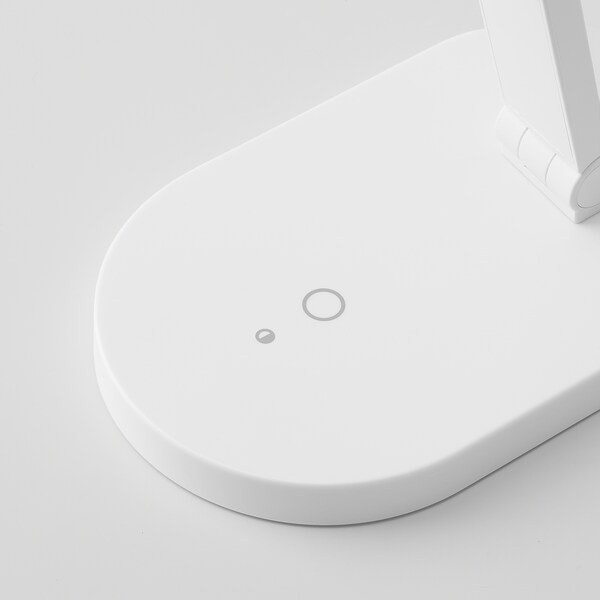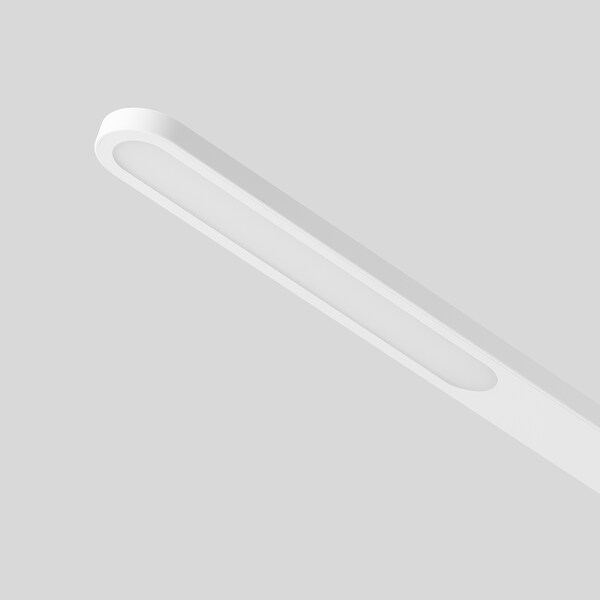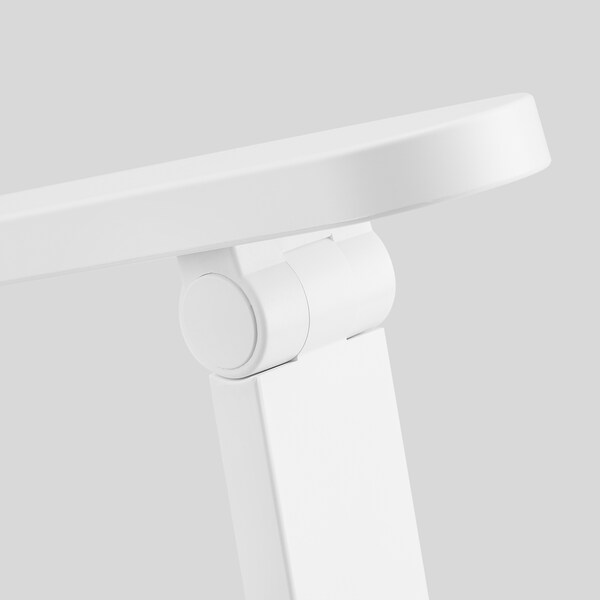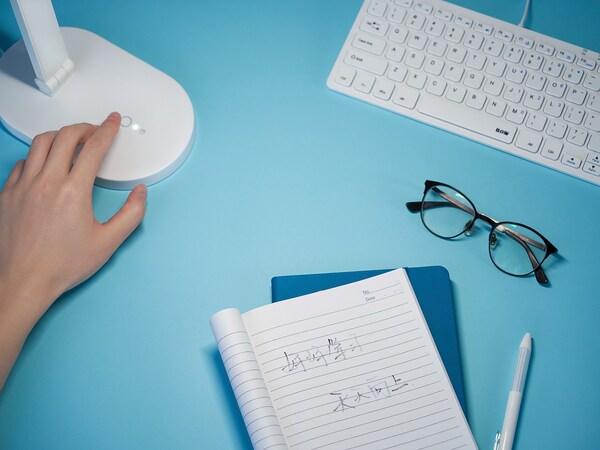 Product details
Certified according to CQC for work lamps, class A.
The work lamp provides a soft, flicker-free light that is comfortable for your eyes. Designed to minimise eye fatigue and reduce eye strain when studying, reading and working.
CRI> 90, which means that the product provides a light close to natural daylight for true colour rendering and colour consistency. Perfect if you like to paint or do other crafts.
This lamp has 3 different levels of light intensity that you can easily adjust as needed.
A built-in variable touch dimmer means that you can turn off, turn on, and dim the lamp with only a light touch of your finger.
Ideal for small workstations and desks where space is limited since the lamp's arm and head can be adjusted to illuminate a larger area.
Please refer to packaging label for country of origin.
Built-in LED light source.
Both adjustable joints have a stop position. Carefully adjust the lamp arm and head, and do not continue to adjust them after reaching the stop position.
The light source has a lifetime of approx. 25,000 hours. This corresponds to about 20 years if the lamp is on for 3 hours per day.
Designer
Iina Vuorivirta
Shade/ Tube/ Base/ Cover/ Joint 1:

ABS plastic

Protection pad:

EVA plastic

Fixing device/ Diffuser:

Polycarbonate plastic

FETTAGG

LED work lamp

Article no:

504.900.39

Width: 22 cm

Height: 12 cm

Length: 47 cm

Weight: 1.08 kg

Package(s): 1
Product size
Estimated lifetime: 

25000 hr

Height: 

43 cm

Length: 

40 cm

Luminous flux: 

470 lm

Power: 

7.5 W

Width: 

12 cm