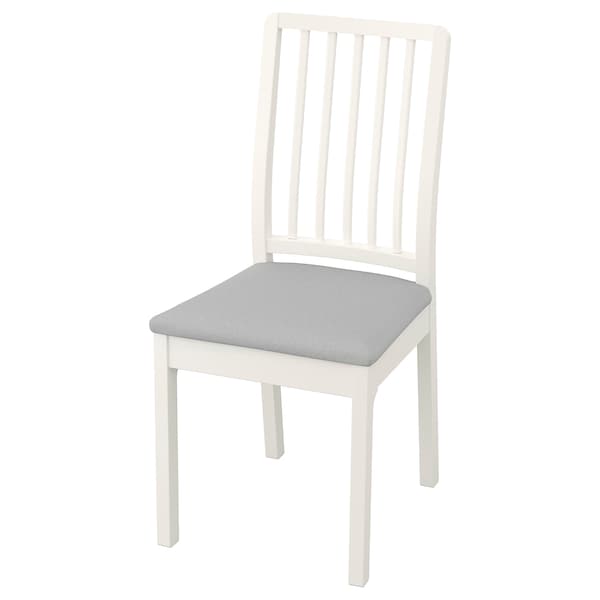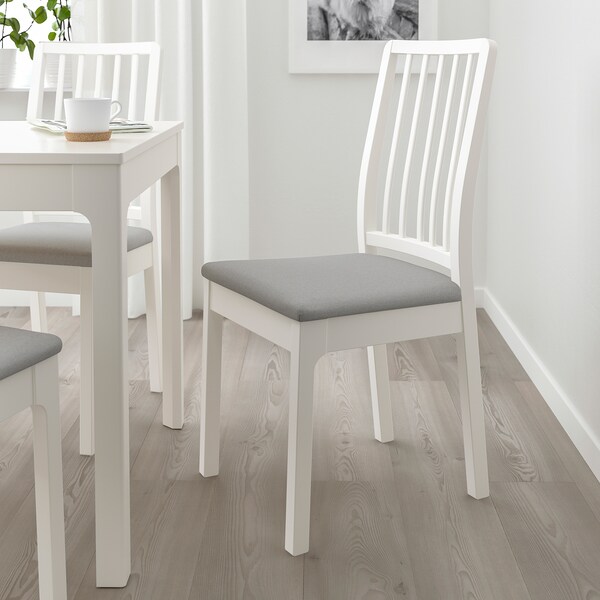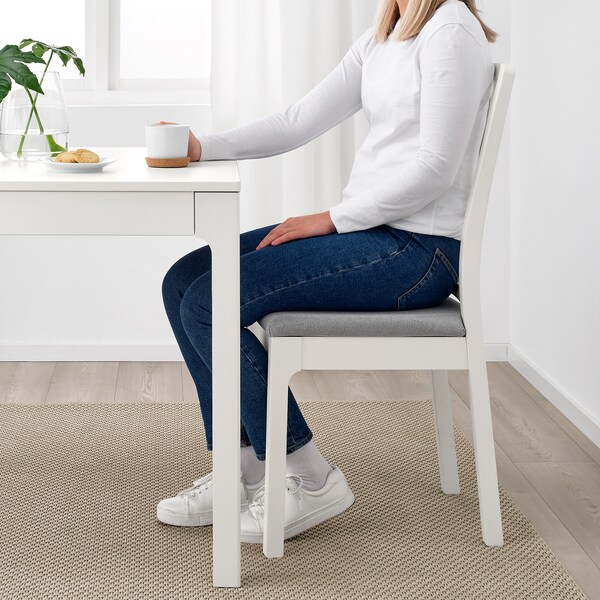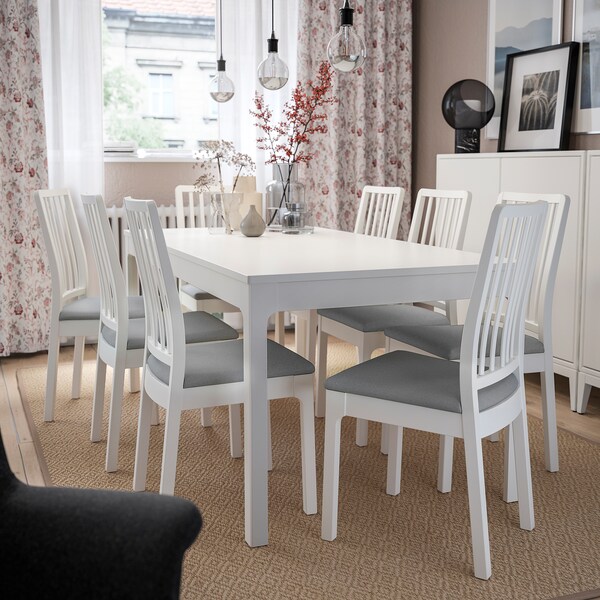 The upholstered seat and curved backrest make you want to stay seated at the table for a while. Choose between different covers and machine wash when needed – and why not have several at home for variety?
403.410.16
Simply remove and wash
A chair probably is the most used piece of furniture in the home. It should be able to cope with everything from sticky children's fingers to quick breakfasts and long dinners. That's why it can be practical to choose a chair with a removable, washable cover from the start. Then you won't have to buy a new chair or re-cover your old one if an accident should happen. You can simply remove the cover and wash it. Afterwards the chair is like new again. A clever choice, isn't it?
Designer thoughts
"For me, the dining area is the given centre of the home. My idea with EKEDALEN series was to make a dining set for everything from large dinners to doing homework and crafts. The table is easy to extend, and since the legs follow the table when it's extended, guests won't have table legs in the way. The chairs are comfortable and the covers are machine-washable. And you can squeeze together on the bench to make room for everyone. Flexible and functional for modern homes."
EKEDALEN
Chair, white/Orrsta light grey
Price valid Aug 13, 2020 - Jul 31, 2021 or while supply lasts
A screwdriver is required to assemble this chair, sold separately as a part of FIXA 17-piece toolset.