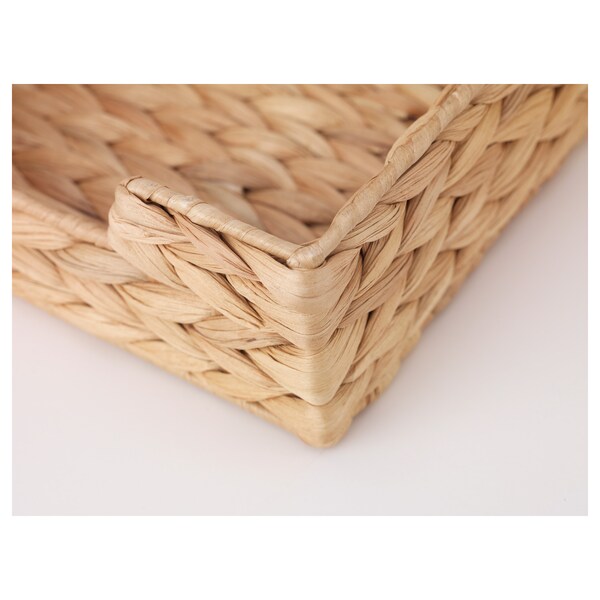 Just as welcoming on casual summer evenings as in the winter. It's handmade from water hyacinth – a plant that is harvested in tropical waterways to control its growth so it doesn't clog the water flow.
Article number
303.171.25
Sustainability

People and planet
Energy and Resources
Set the table with a little help from nature
CISSAN napkin holder is made from dried water hyacinth, a beautiful but fast-growing plant that can clog waterways. By using water hyacinth to make products we help to naturally control their growth.
CISSAN
Napkin holder, water hyacinth
18x18 cm