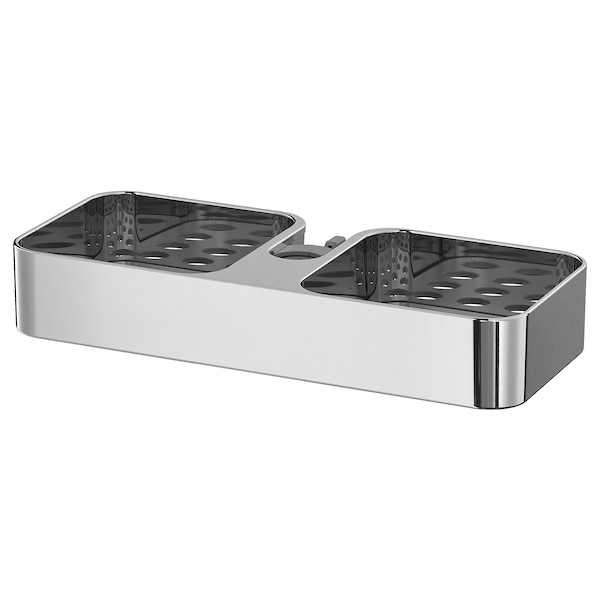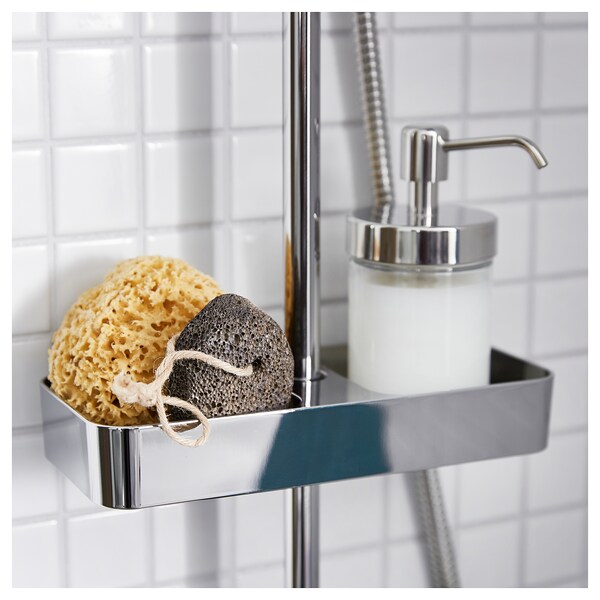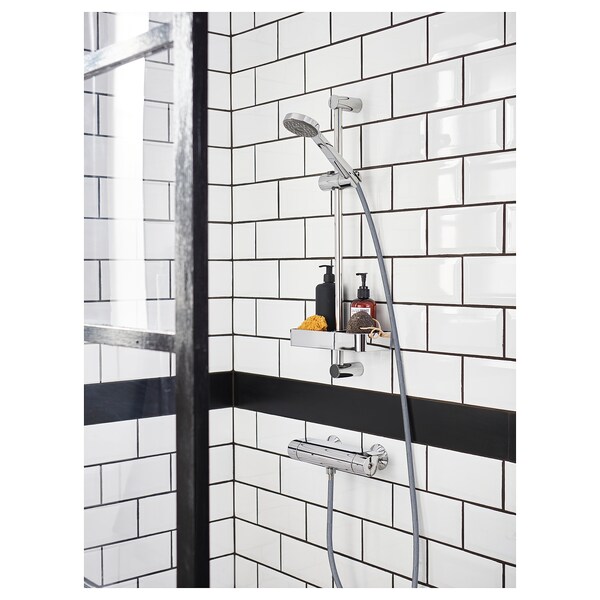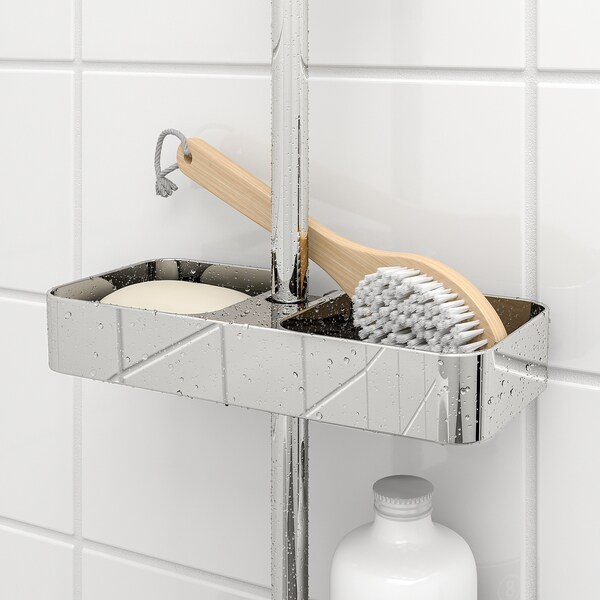 BROGRUND
Shower shelf, chrome-plated, 25x4 cm
¥ 79.00
Return policy
Clean, simple and distinctive. The BROGRUND series offers a wide variety of clever accessories that create order out of chaos in your bathroom while also giving it a fresh, modern look.
Read More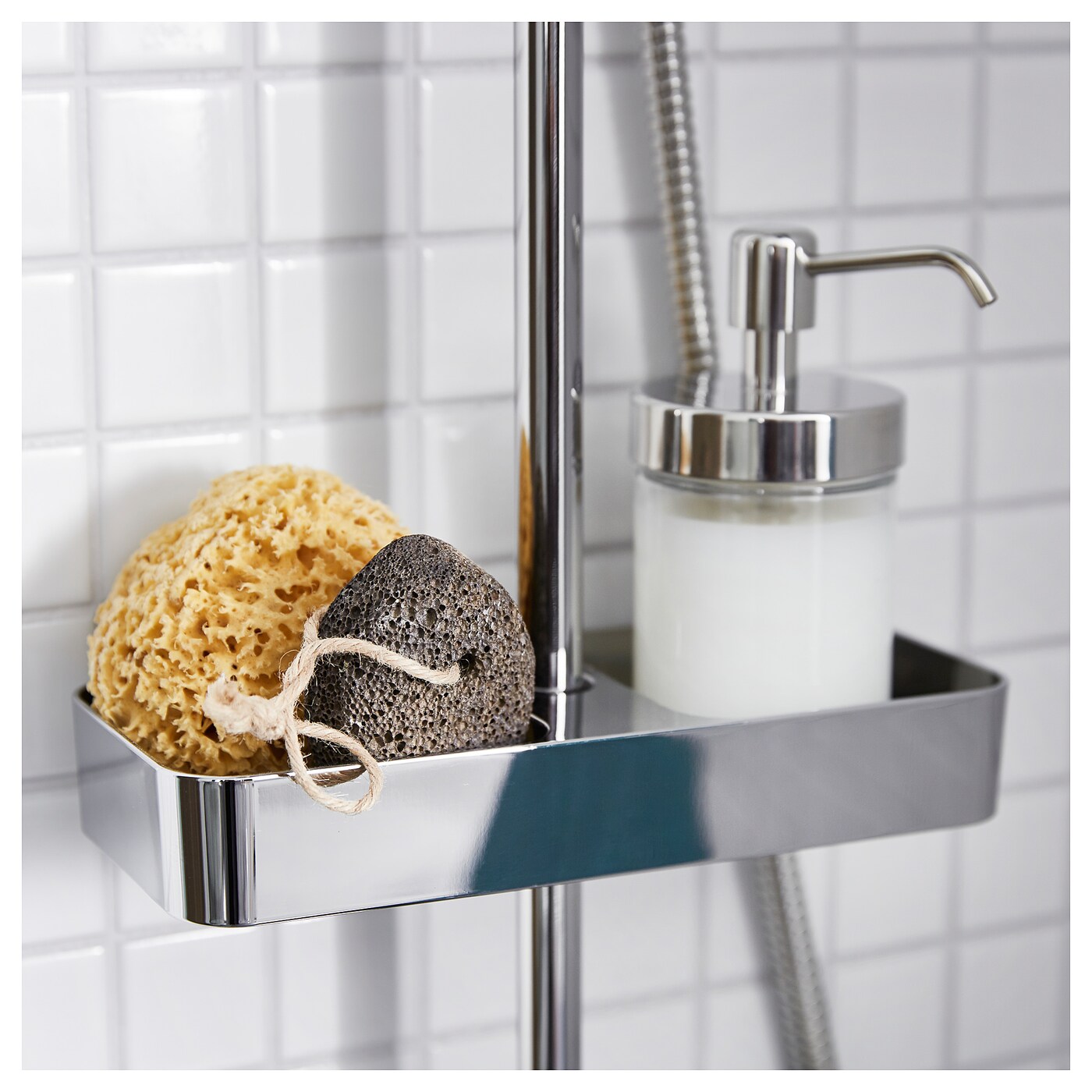 Harmony in the bathroom, one detail at a time
The bathroom is a vital part of the home, but it is often small, cluttered and improvised. Okan Demirci, one of our product developers, knows this first-hand. So when starting working on VOXNAN and BROGRUND bathroom accessories, his aim was to help make bathroom life a little easier. The difficult part was to find common needs among different people. That's where Okan's many colleagues came in handy.
Several of them were invited to a workshop. They all had different homes and life situations. Some were Swedes who lived in houses in the woods. Others were from Italy and France. Some lived alone, and others with a partner or children.
The engine of the shower
This is where the shower range comes in. We want to make it simple to save water and energy. With smart technology, the thermostatic mixer and shower arm make this simple. Antony Smith, who was part of the shower development team, has worked with mixers and showers since he finished university long ago. He describes the thermostatic mixer as the shower's engine "It's the mixer which ensures that there's an even water flow and the right temperature". Antony explains that it's thanks to the thermostatic mixer that your shower water is not affected if someone turns on the water in the kitchen. You can calmly continue singing in the shower ― without the risk of being burned or getting a cold shock. The mixers that the team developed also have a 38°C safety stop button, so there's no risk of you or any child accidentally raising the temperature.
Shower testing in swimwear
Another important key to creating both a comfortable and sustainable shower range is the small washer that sits in the shower arm which regulates the water flow. The challenge for the team was to find just the right balance between the water flow and pressure, so that you can use less water without affecting the shower experience. There was only one way for the team to see if they succeeded: "When we went to the supplier in China to test the first prototypes, we all packed our swimwear," says Antony smiling. With his swimwear on, he tested different water spray functions: full, mesh, mist, massage and various combinations of them. "How people prefer to shower is individual, and with the different streams, we allow everyone to adapt their shower experience. And maybe you'll enjoy showering a little more when you know that it's both water and energy efficient."
Working together to find common bathroom needs
For an entire day, they examined people's frustrations and dreams, including their own. One of the participants was Luca Battistelli who has been with IKEA since 1992. "I'm not a product development expert," Luca says, "but you bring your own experience. Some things can be very specific to a person or country, but it's easier to find things in common than things that are very different."
Designing little details that make life better
Two designers worked together to solve the challenges identified in the workshop. Take the clutter from lack of space to hang things. Our towel holders already save space with swiveling bars, but they added bars that extend for more tidiness. And what about shared bathrooms? VOXNAN and BROGRUND have styles you can mix and match so everyone's happy. The accessories have identical wall brackets, too, so if your style or needs change, you can easily swap things without making new holes. "It's not a revolution," Okan says. "It's just the little details that can help people turn their bathroom chaos into harmony."
---
BROGRUND
Shower shelf, chrome-plated, 25x4 cm
¥ 79.00