Sustainable baskets made with love
Get cosy with the easy-to love TJILLEVIPS baskets. These are handmade baskets made from six different types of plant fibres: bamboo, rattan, seagrass, banana fibre, poplar and jute. Handcrafted by skilled artisans, each piece is unique with its natural colour shifts and expression.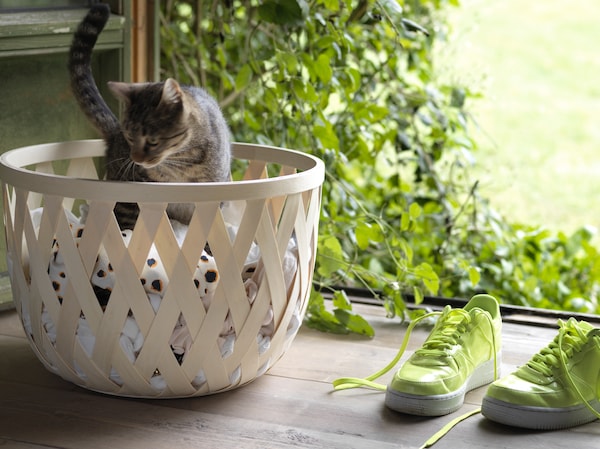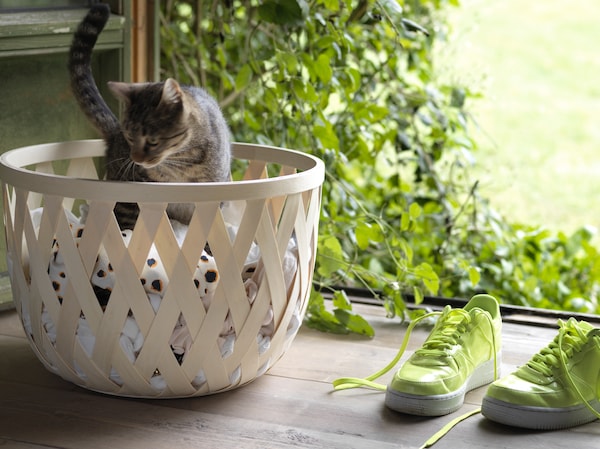 What's truly wonderful about TJILLEVIPS baskets is that they create jobs for skilled craftspeople. And by using natural, fast-growing plant fibres, they are a sustainable choice. Simply put, they provide an easy and caring way – both for people and planet – to organise, decorate and bring nature into your home.