Small bedroom, no worries!
Use the space to the max with our new VITVAL loft and bunk beds that are made in metal with fabric guard rails. A bunk bed makes space for two, while the loft bed makes space underneath, maybe a cosy spot for studying.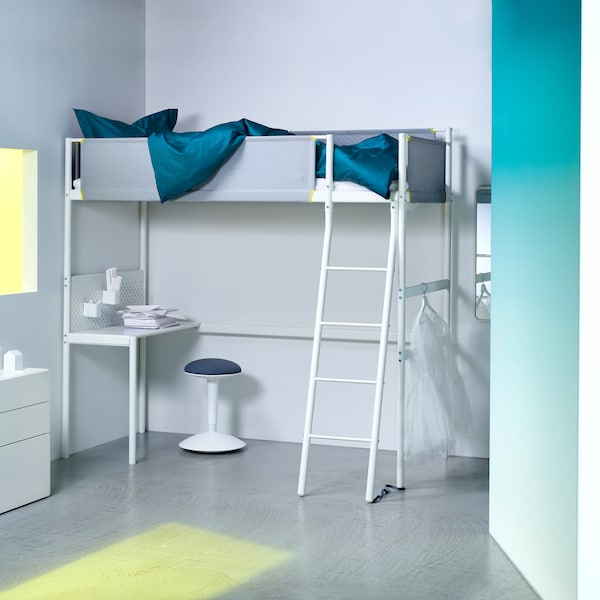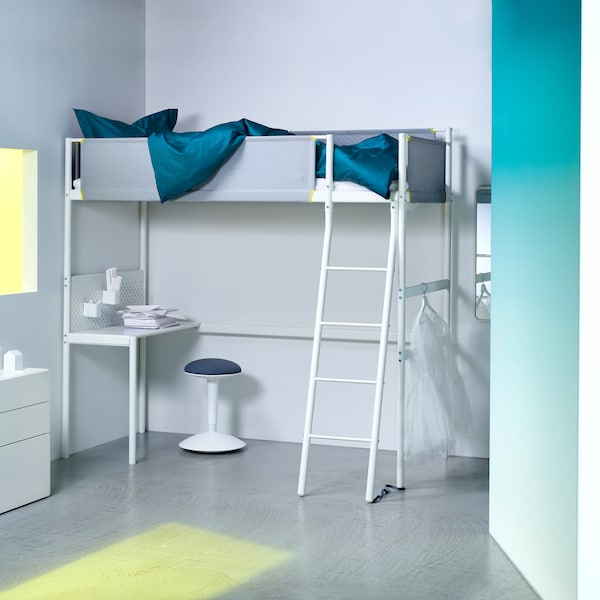 Combine sleeping with studying thanks to the optional desk for VITVAL loft bed — a great space-saving solution.
The fabric guard rails in grey give the metal beds a unique look, while saving on the metal material. The beds are sturdy enough for an adult.
When you need to make room for two, VITVAL bunk bed is a great space-saving, cool-looking solution.