Sleep on a bed of flowers
Create a tranquil oasis at home with our new bedroom textiles. Their serene floral patterns give you a good start in the morning and a happy feeling every time you go to bed. What's truly wonderful about them is that they are made from 100% cotton from more sustainable sources. The natural material feels soft against your skin, making sure you get a good night's rest or a refreshing daytime nap.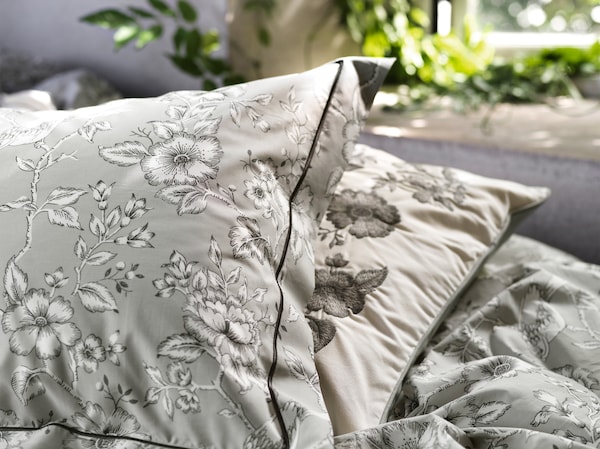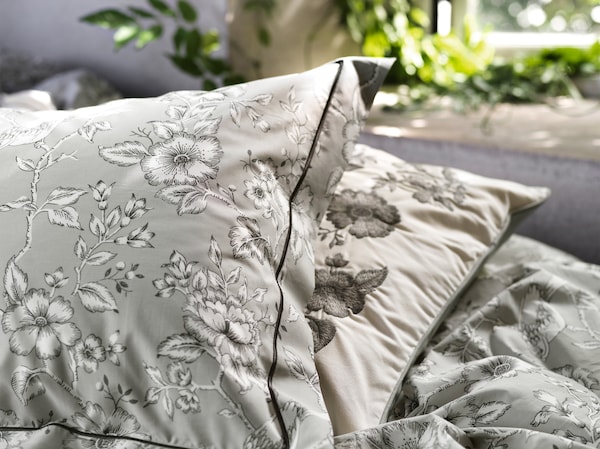 PRAKTBRÄCKA quilt cover is literally a work of art. The floral pattern on this beautiful quilt cover and pillowcase is inspired by 18th-century patterns from the historical Musée de l'Impression sur Étoffes (Museum of Printed Textiles) in France. Even better, it is made from 100% cotton from more sustainable sources, which makes it very soft and pleasant to sleep in.
Naptime bliss
JUNIMAGNOLIA quilt cover makes for an easy spring update for the bedroom. Its floral pattern and warm earthy tone evoke a calm feeling. The quilt cover and pillowcase are made from 100% cotton – a natural and durable material that becomes softer with every wash.