Renew your kitchen
Whether you're looking for a complete kitchen makeover, or just some small touches, this month's news can be just the thing. From new grey-green kitchen fronts that give the kitchen a modern feel to a dinnerware series with a floral relief pattern or a playful stool in birch. Take a look at the news this month and start updating your kitchen!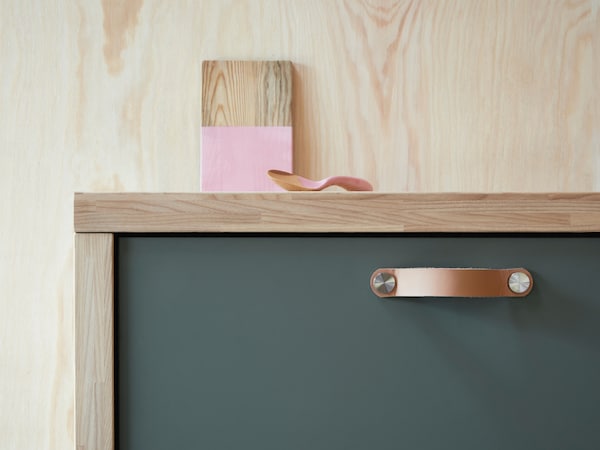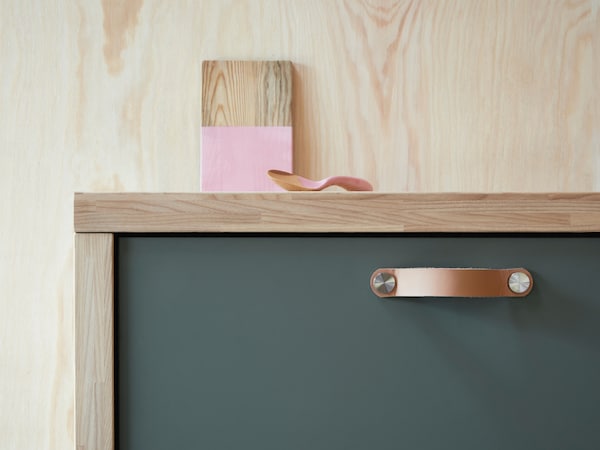 Give your kitchen a grey-green makeover with BODARP kitchen fronts offering a modern look with a matte surface — where the foil of the fronts is based on recycled PET bottles.
A stylish and stackable seat
Be ready for extra guests with KYRRE stool designed in a playful look with tapered legs and a triangle seat — made from sustainably sourced birch.
Dinnerware as decoration
Choosing the right dinnerware can be a way to decorate the table and set the tone for the dinner. STRIMMIG dinnerware has a floral relief pattern inspired by Scandinavian and Japanese simplicity.
The dinnerware is available in different earthenware colours that provide great opportunities for mixing and matching.