Hardworking storage
Combine heavy-duty storage with a clean, industrial style – BROR series works across the home, but is ideal in a hobby room, garage or other storage space where it can hold very heavy loads. It's the strongest storage we have!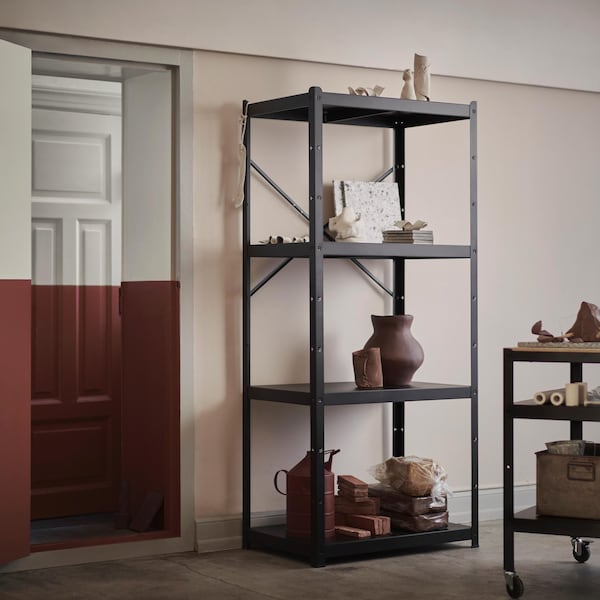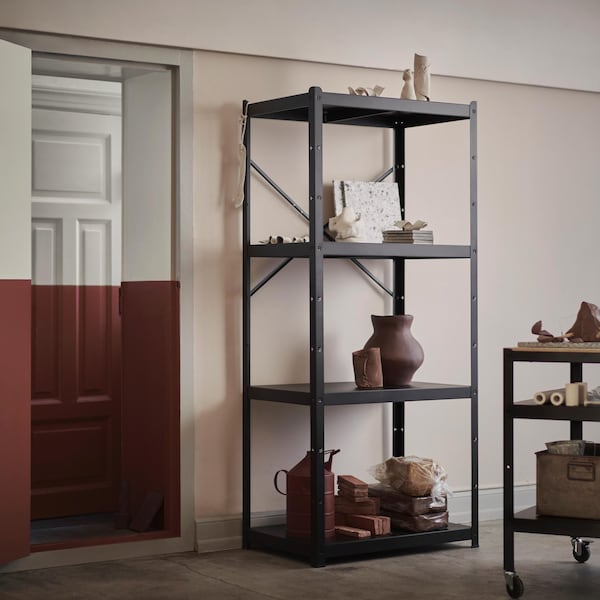 Made in black metal, BROR series consists of shelves, a cabinet and a trolley with a wood top. It can be built to suit individual needs, withstanding damp, dust and heavy loading.
The widest and deepest shelves actually hold 130 kg and the smallest shelves can hold 70 kg. This means that you can store both tyres and heavy flower pots without problems.
A home for your shoes
There's no need for messy heaps of shoes on the floor. GREJIG shoe rack makes the most of vertical storage in the hallway or inside a wardrobe as every shelf holds up to three pairs of shoes, and the racks themselves can be stacked three on top of each other.