Hand-painted with tradition
Give your home a personal touch with hand-painted ceramics. History comes together in GODTAGBAR ceramics that take their shape from traditional functional items like old mason jars and milk jugs. There are vases of different sizes and a candlestick, all made of durable, hand-painted stoneware.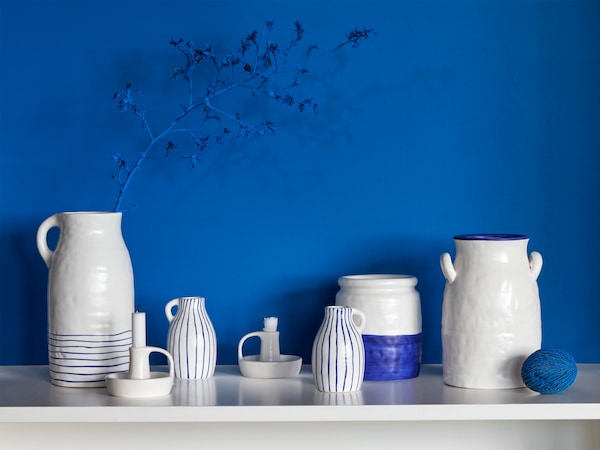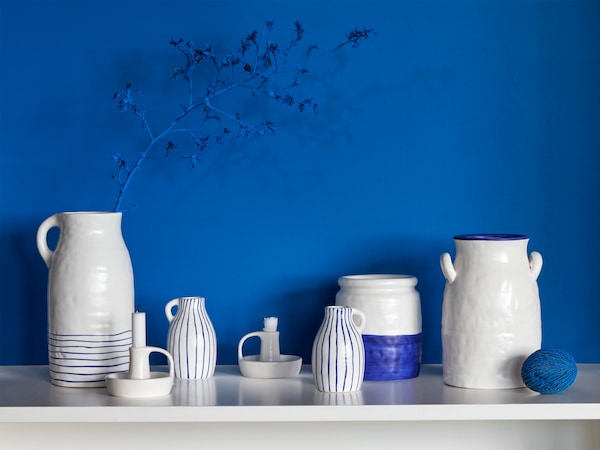 Taking its shape from vintage milk jugs, the hand-painted GODTAGBAR vase adds a traditional touch to the home.
Let GODTAGBAR candlestick light up the home with its traditional shape made in hand-painted stoneware.