Furniture for a fluid home
We're now introducing a range of multi-functional furniture designed for the ever-changing, flexible home!
Gathering in a relaxed way on the floor is easy with DIHULT pouffe - that even fits two people. It's simple and flexible for sitting in different ways or half-lying, maybe in connection to a sofa.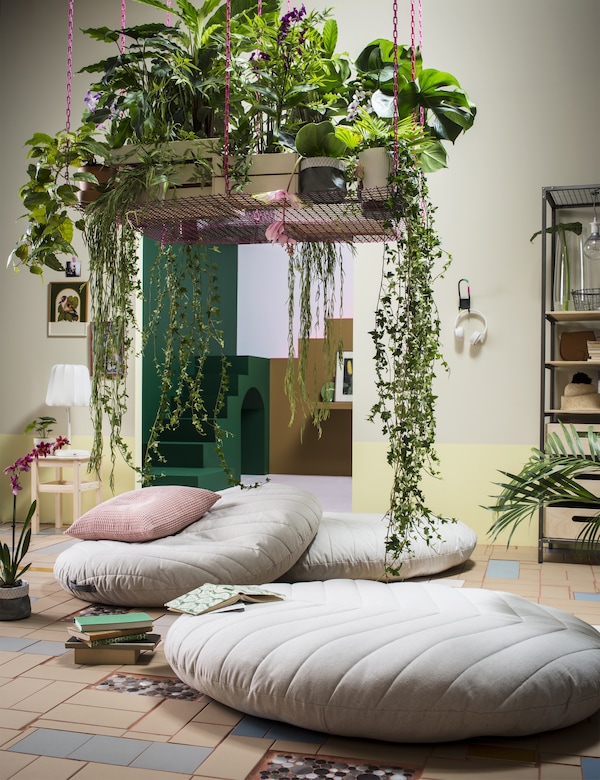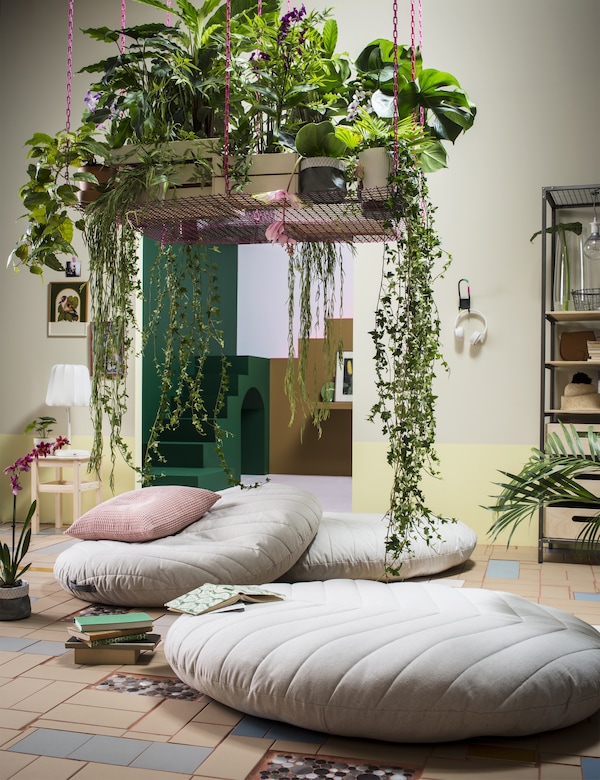 Welcome a sofa that you can make your own - EKEBOL sofa can be painted, dyed and personalised through the mesh and underside storage shelf.
Easily rolled around the home, LALLERÖD coffee table comes in an industrial style made in long-lasting, scratch-proof and recyclable metal.
Designed for a flexible home, VEBERÖD room divider can store anything from cookware to office accessories.