On/off living with children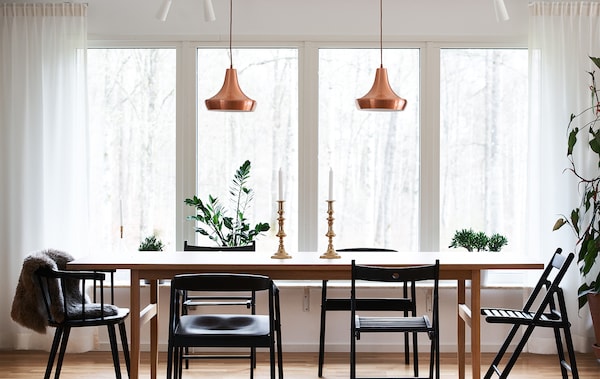 A home for entertaining can be child friendly too! IKEA designer Henrik has created a home that works for both him and his daughter Ida (six), who spends alternate weeks at his house and the others up the road at her mum's place. Here's how he combines two ways of living…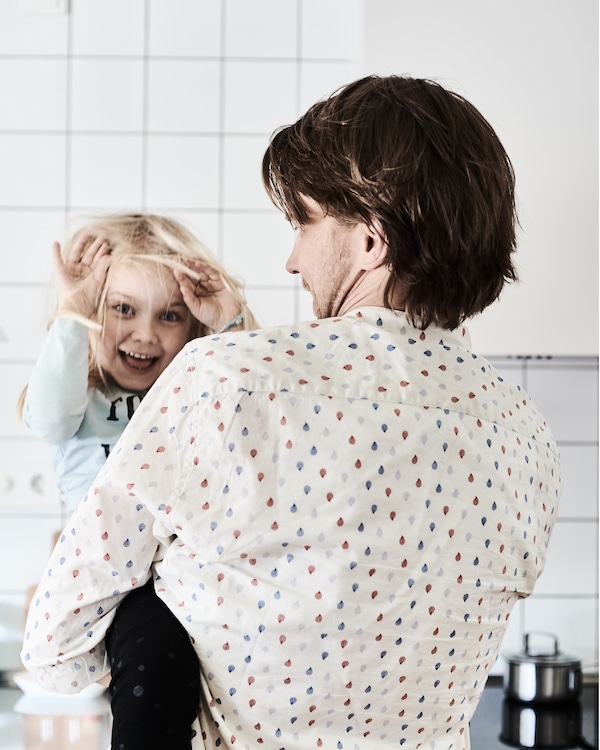 Henrik's home truths
My home is… a big house in Älmhult, Sweden.
I've done all the renovations myself… I've put a lot of work and love into this home to make it the dream house for Ida and me.
But our home is still full of opportunities… I'd like to create a home studio one day, with a big table just for art projects.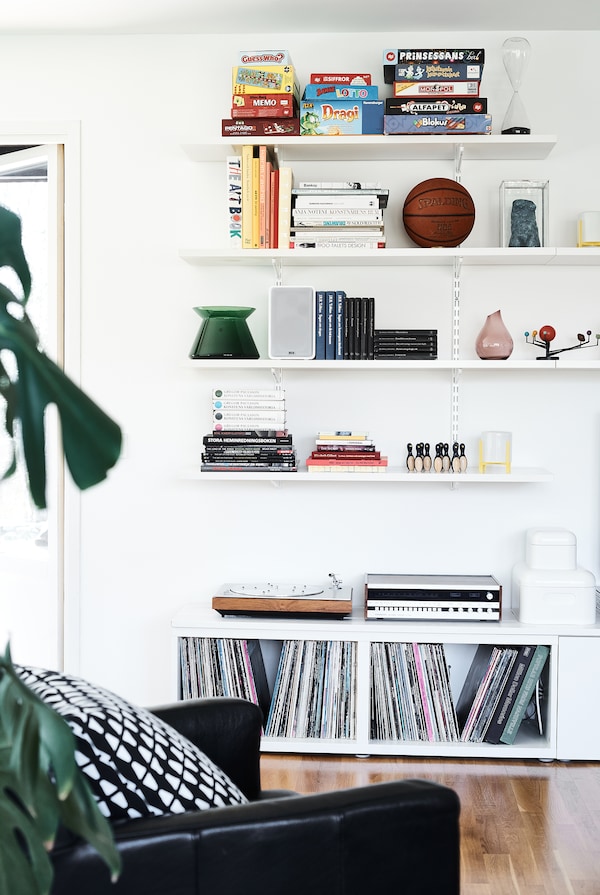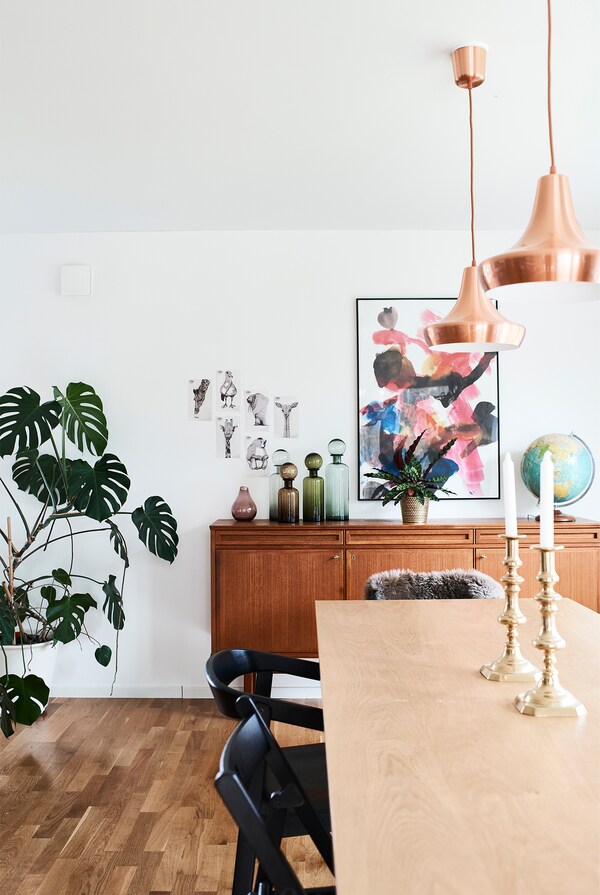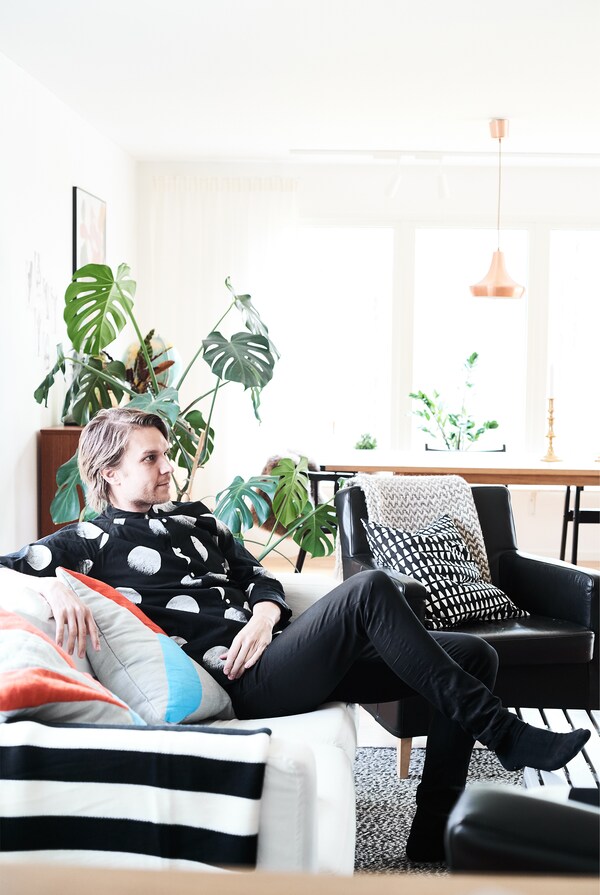 Flexible living for two
Henrik doesn't like living with clutter, so the shelves in the living room are reserved for their most-loved objects, like his record collection and Ida's favourite games. There's plenty of floorspace to transform the grown-up living room into a play area when Ida comes to stay, and she loves cosying up on the sofa. When Henrik's friends visit, they gravitate towards the dining table at the other end of the room – where the food and drink can be found!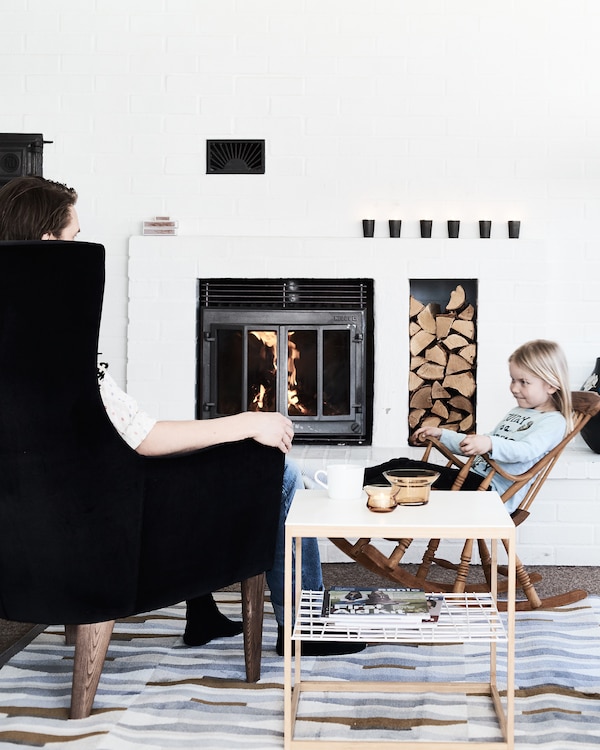 'Ida loves curling up by the fire, whatever the weather – she even has her own Ida-sized rocking chair alongside my armchair'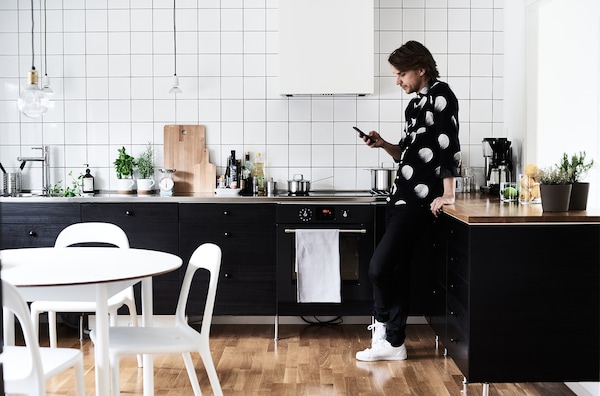 Open up your space
When Henrik moved in, the yellow and red kitchen wasn't his style. He fitted new kitchen units in black and then set about making everything else as light and bright as possible. He chose white tiles, white furniture, and knocked down a wall between the living room and kitchen to let in even more light. 'You need that wall down so that you can be cooking dinner and talking to your friends or family at the same time,' adds Henrik.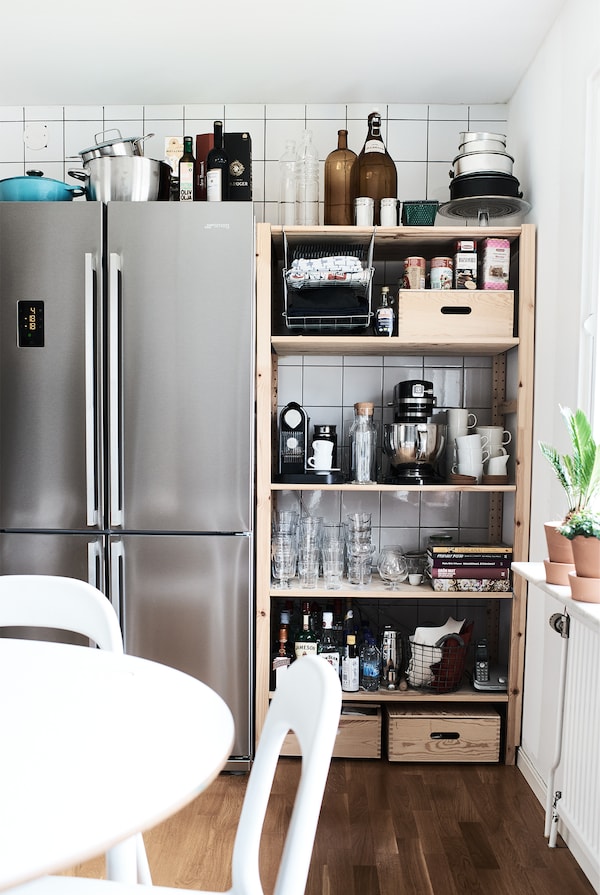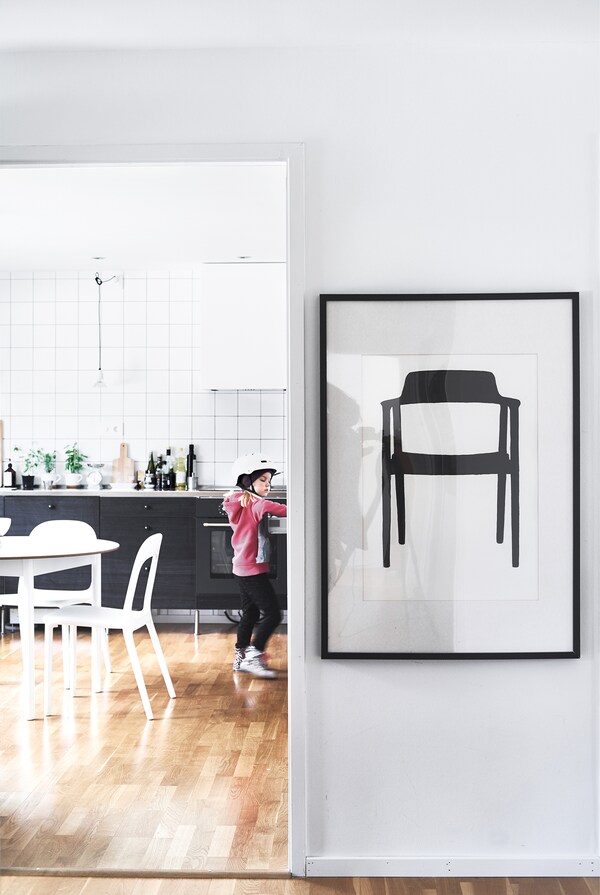 'I cook almost every day – and being my kitchen helper is one of Ida's favourite things to do at home'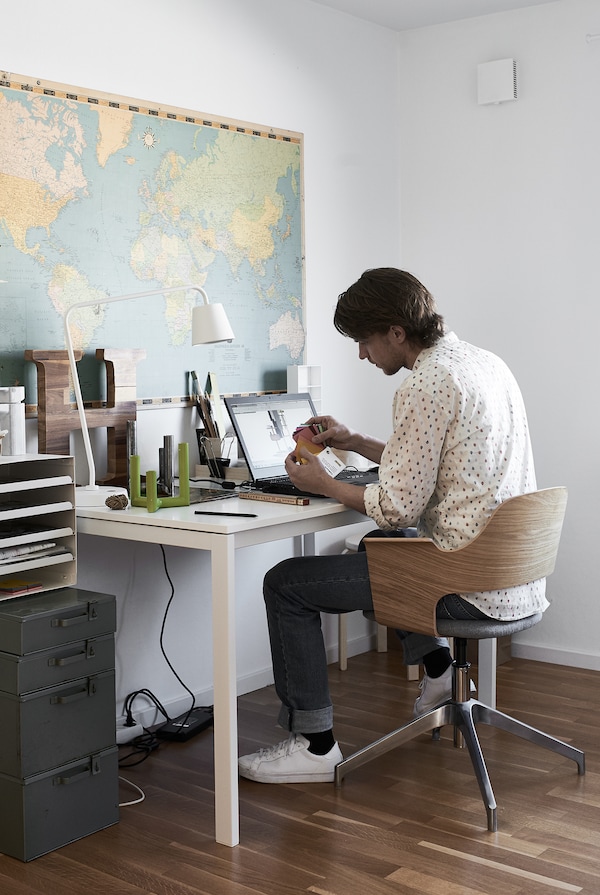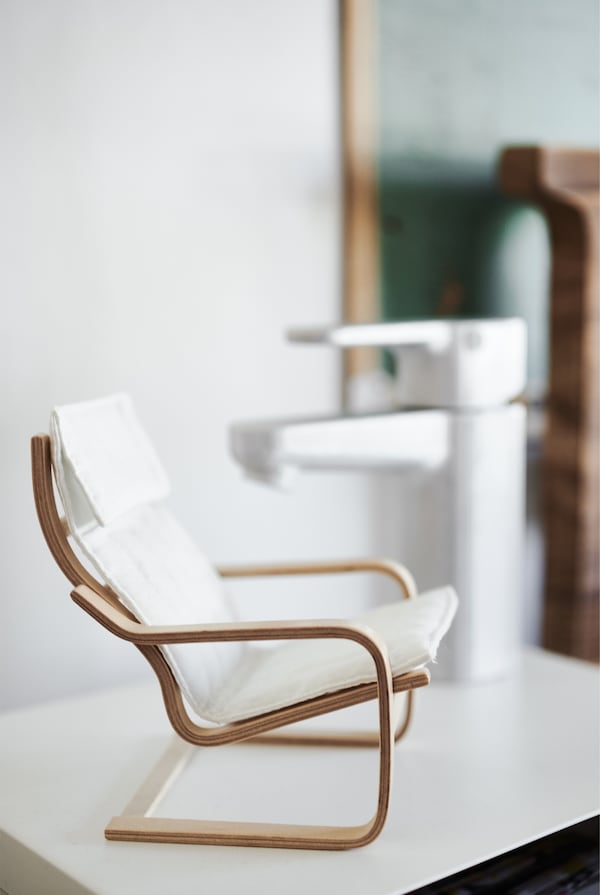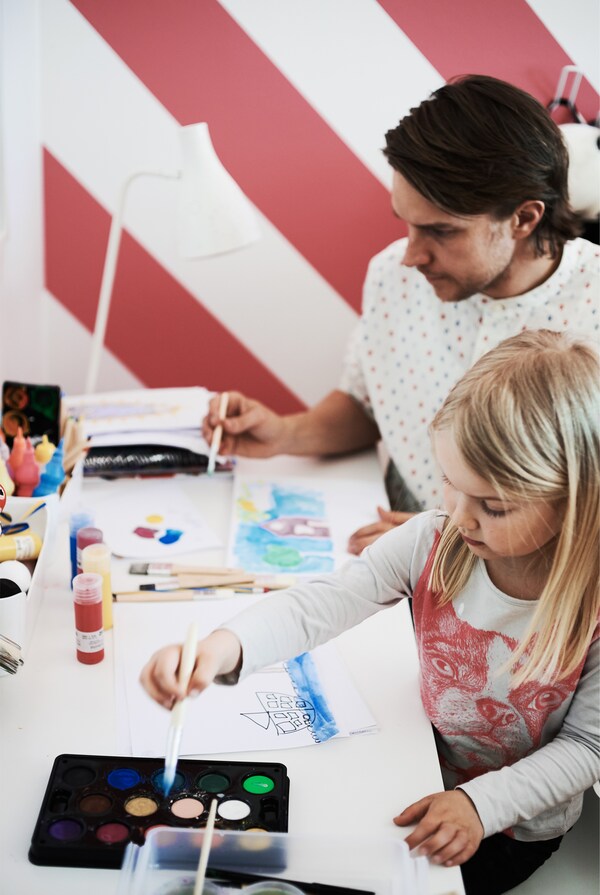 'Ida loves little hideouts – she has one under the stairs and one under her bed – and now all her friends are looking around their homes for small spaces to put a secret den too'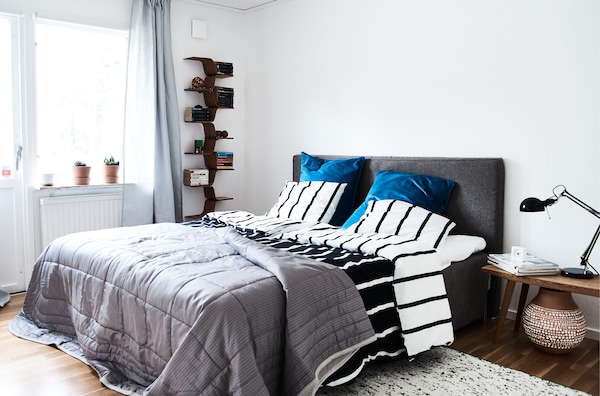 More than monochrome
Accent colours can add personality and warmth to a monochrome home. Henrik's grey bed linen echoes the colours of the silver birch trees outside the window, and the white walls tie this room in with the rest of the house – but it's the blue velvet cushions and graphic prints that make his bedroom feel cosy.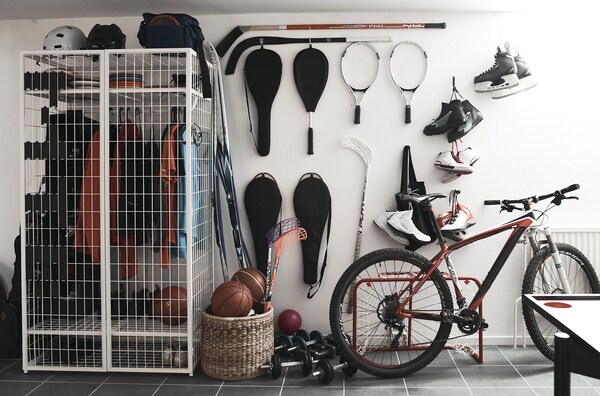 Storage solutions for sports gear
Sports equipment comes in all shapes and sizes, so choose storage that makes it easy to organise and access your kit. Henrik is a keen disc-golf player, but he also loves cycling, basketball and hockey. He's chosen a mix of shelves, hooks and crates so every sports item he owns can live on one wall in the basement.
Step into Henrik and Ida's on/off home in Sweden.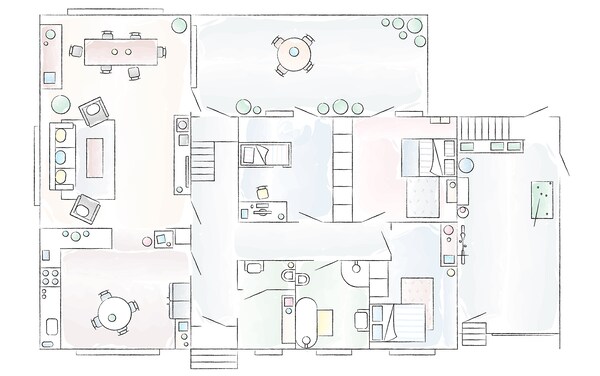 Spacious living
Henrik loves the big rooms in his home and the large space outdoors. 'We're extra lucky because there was supposed to be another house built on one side, but it never happened, so we have more space. I built a decked area outside the living room to make the most of the nature that's on our doorstep.' Henrik uses his deck all year round. Click here to see Henrik's outdoor entertaining space
Made by
Styling: Abigail Edwards
Photography: Polly Wreford
Follow Henrik @ IKEA-designer-henrik-preutz