4 ways to clean up your household clutter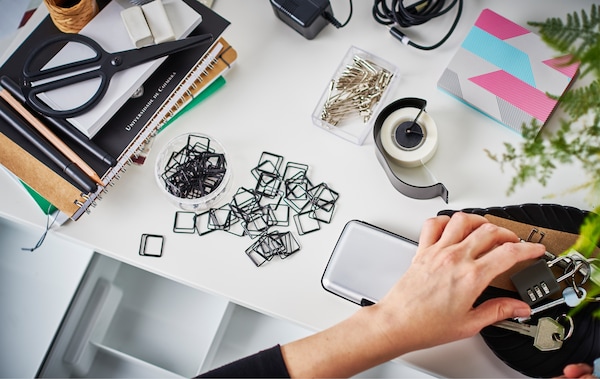 Every home has its hot spots that collect clutter like magnets. Yep, even ours. So we thought of some quick and easy ways to rethink routines and give things a home-within-a-home. Today's the day to clear out the clutter, find what you need and get back on with life.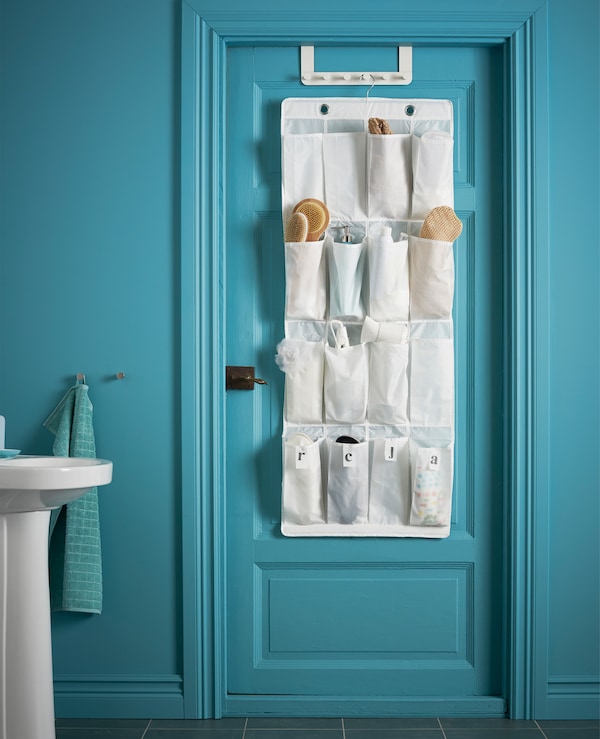 1. PROBLEM-SOLVER POCKETS Can't see your sink but don't have drawers or cabinets for your stuff? Use the door. Hang up a shoe organiser with deep pockets for bottles, brushes, hair dryers and such. Put everything back in its pocket to keep things tidy and calm.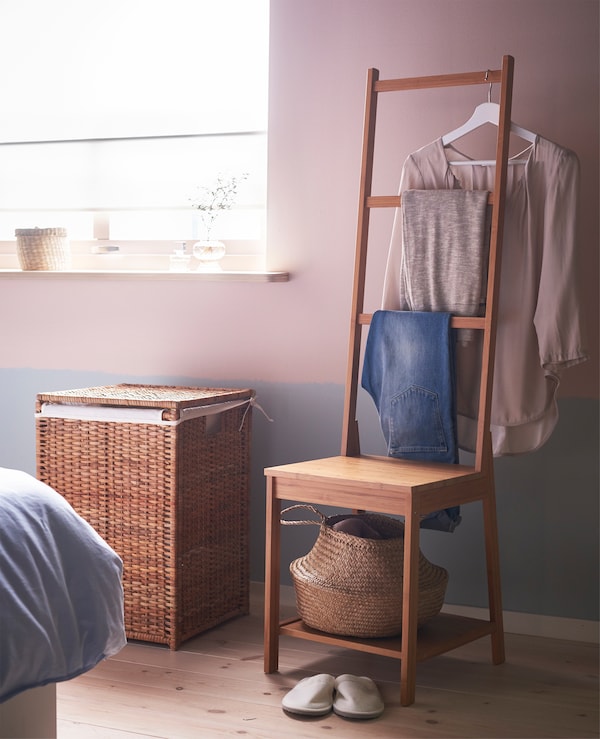 2. CLOTHES KEEPERS Are your clothes in a mess when you're getting undressed? Make a spot to immediately separate the wear-agains from the wash-it-soons. Drape or hang 'clean-enough' on chair rails and put wrinkle-friendlys in a basket below. Toss the 'too-dirtys' in a laundry bin. Repeat!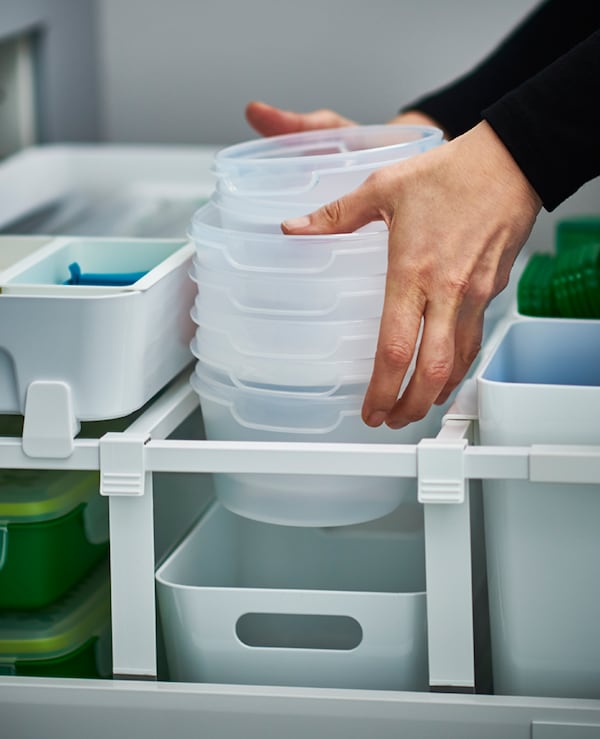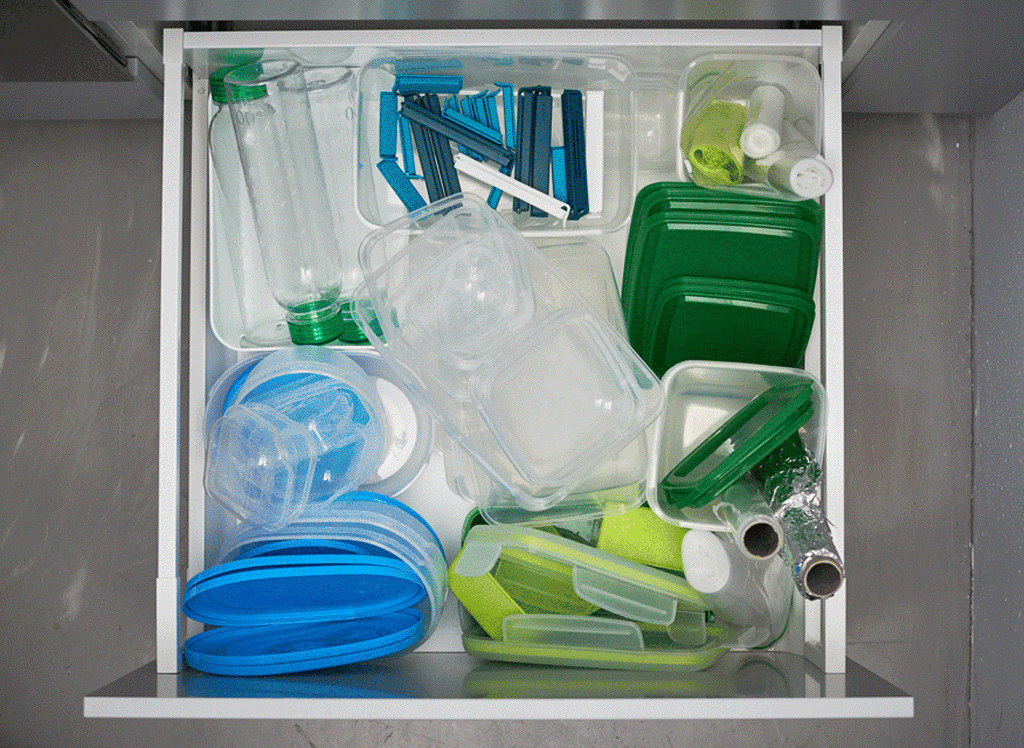 3. DIVIDED ORGANISERS Given up on leftovers because you can't find the right lid? Ditch the daily dig. Divide your drawer, separate containers by shapes and keep matching lids nearby. Store small boxes in a bigger box. Work in levels, so clips, bags and rolls live together on top.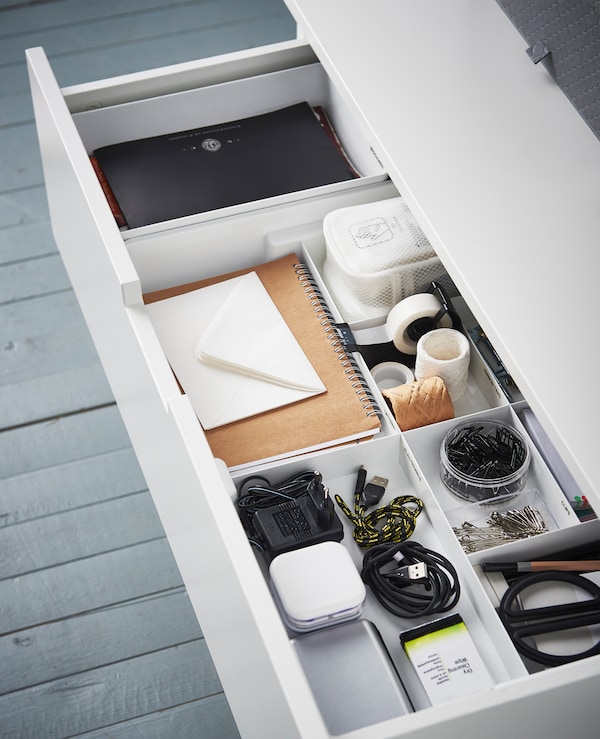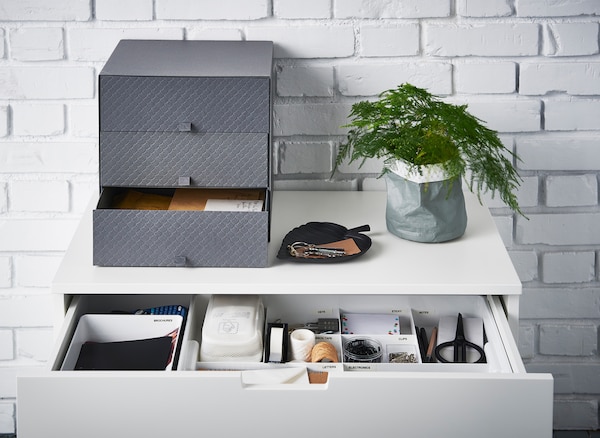 4. SORTING STATIONS Do you come home in a blur and keep going? Stop for a minute at the door. Empty your pockets. Create dedicated spots to put away what's in your hands or what usually disappears! A divided drawer insert, key dish and mini chest of drawers can help sort things out.
We love to see our customers get creative with our products. Go for it! But please note that altering or modifying IKEA products so they can no longer be re-sold or used for their original purpose, means the IKEA commercial guarantees and your right to return the products will be lost.
Made by

Interior designer: Rita Mestre
Photographer: Johan Månsson
Writer: Marissa Frayer