How to use Smart lighting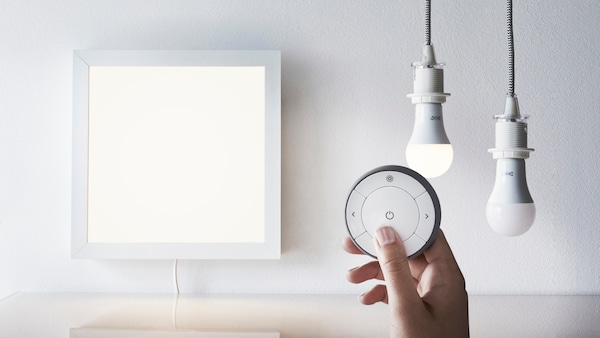 Turn on/off, dim, adjust the colour temperature and more - from anywhere in your home.
---
Need more help?
Getting started
Add bulbs, light panels, doors, and get started with the TRÅDFRI App.
Troubleshooting
Whenever you have a problem with your smart lighting, here you'll find out how to fix common issues.