Pots & plants
Bring home one (or lots) of our planters, and it's time to ready, set, grow! House plants add life to your home and bring a smile to your face. Some plants help clean the air, and they all like it when you talk to them. So go ahead and tell your plants about your day.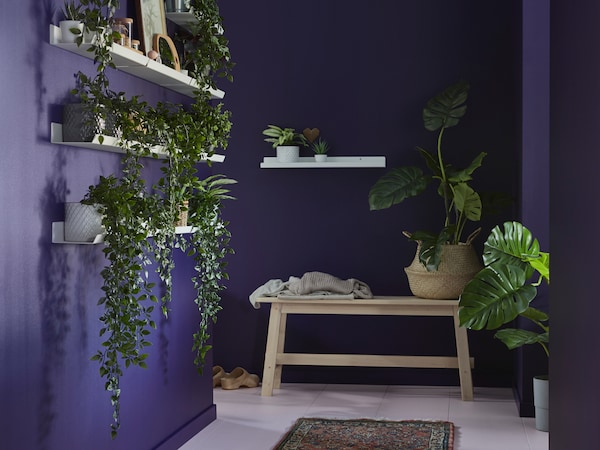 Even the plants can't tell who's real and who's not
Get that outdoors feel with FEJKA artificial potted plants. All year round greenery you don't have work at, just bring them home and enjoy the atmosphere they create. Okay, they don't clean the air like real plants, but they don't need water either so that's still a good deal environmentally.
---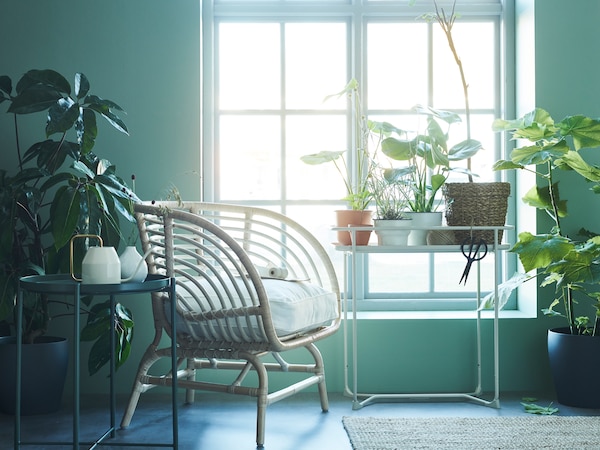 Any gardener's dream indoor oasis
Time for you to chill out in your very own indoor slice of nature. Our KRYDDPEPPAR plant stand is the perfect setting for your plants and what better home for your green friends than our VALLMOFRÖN plant pot. Everything you need to make your own little indoor landscape (the only thing we don't supply is the green fingers).
---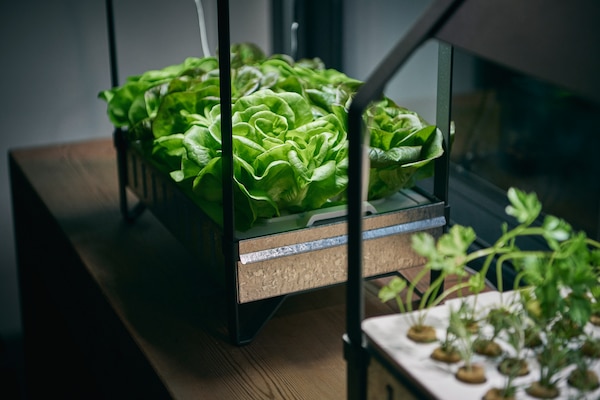 Imagine you own organic garden (to pick what you like)
Grow tasty, healthy vegetables and herbs right in your home. All you need is water, light, seeds, nutrients, and the hydroponic KRYDDA/VÄXER gardening kit will do the rest, so you get the freshest (all within arm's reach) produce all year round. It's fun, reduces stress levels and saves you money too. And it tastes great!
---
Get a little green inspiration in your home