We love wood because it's durable, renewable, recyclable and beautiful. As one of the largest users of wood in the retail sector, we always look for ways to use it wisely and to source it according to high set standards. Our long-term goal is that all wood will come from more sustainable sources, defined as recycled or FSC® certified wood, by 2020.
---
"We're promoting the adoption of sustainable forestry methods. We do this in order to influence others and also to contribute to the important work of ending deforestation"
---

In 2017, we reached the goal of having 100% wood from more sustainable sources in countries with a history of challenges related to forest management.
---
Responsible sourcing
All acacia we use from Vietnam comes from FSC certified plantations. Together with our suppliers, smallholder farmers and partners like WWF, IKEA ensures that acacia is grown in a way that is better for the environment - and the local communities.
Tough demands on outdoor living
In the early 2000s, acacia's positive properties were discovered in Malaysia - a very strong and long-lasting wood. At the time, it was not used for furniture at all, but was mainly grown for the paper industry. Today you'll find acacia wood in ÄPPLARÖ, one of our most durable outdoor furniture series.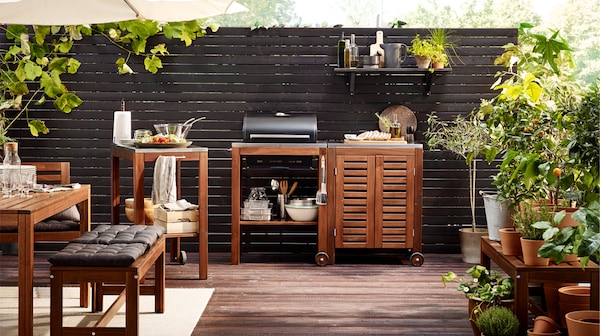 Acacia is a rot-resistant and durable wood which works great for outdoor furniture such as ÄPPLARÖ series.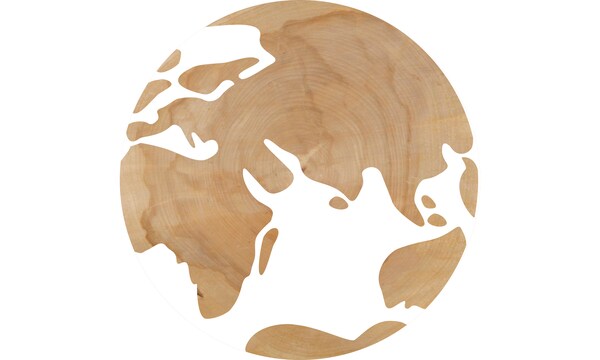 Did you know?
IKEA sources wood from 50 different countries. Mostly from Sweden, Poland, Russia, Lithuania and Germany.
---
More from less
Making more from less is part of the IKEA culture. Every piece of wood is cut and shaped so that unnecessary waste is minimised in production. The new PLATSA storage and SKOGSÅ worktop are beautiful evidence of how we use resources wisely, while maintaining quality and durablity. We constantly look for new and smarter ways to design and build our furniture to make sure you get the best possible product which impacts our planet the least.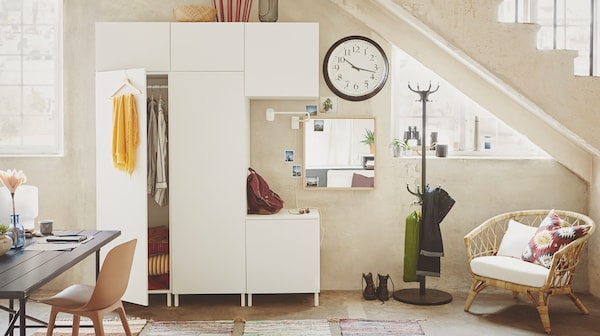 PLATSA storage is durable and the quality is enhanced by using the right material at the right place for the right purpose. It uses far less raw material compared to solid constructions thanks to smart design and production solutions. A combination of different natural materials makes it lightweight which also saves on transport and simplifies handling.
SKOGSÅ worktop is made with a thin layer technique where a three-millimetre solid wood surface is placed on particle board. This gives a durable surface that can handle humidity well. Apart from the benefits in the kitchen, the thin layer technique requires less raw material than a solid worktop. Plus it weighs 20% less than solid wood, so reduces emissions in transportations, and is easier to carry and handle.
Already produced to strict standards, the wood in INDUSTRIELL chair, table and bench is treated with even more care and respect. We made it a point to use as much of each pine tree as we could, keeping imperfections like knots and changes in the grain and colour.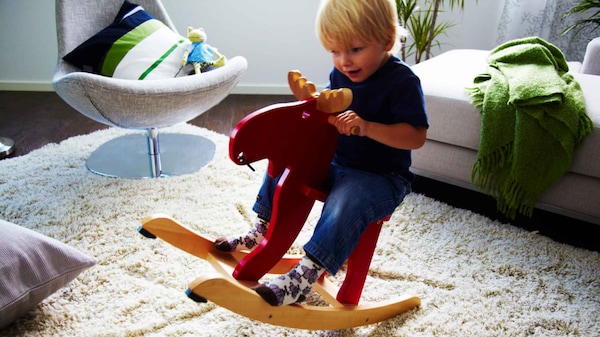 The EKORRE rocking-moose is made from rubberwood from responsibly managed forests in Asia. Instead of letting the wood become firewood for instance, we use it for furniture – and take better care of the planet's resources by doing so.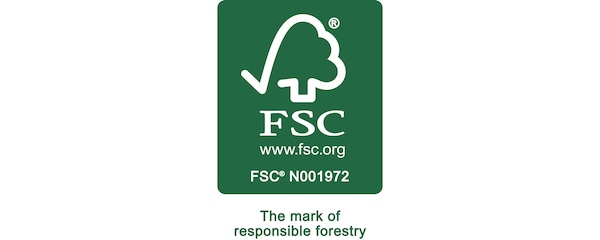 Wood from more sustainable sources with FSC
FSC works to take care of the world's forests through responsible forest management, making sure we have forests for all forever. Forests house over two-thirds of known terrestrial species, and are home to 80% of terrestrial biodiversity. Our work together with WWF and FSC contributes to protect ecosystems - and people's livelihoods. We are one of the world's largest buyers of FSC certified wood in the retail sector and are also part of founding FSC, together with WWF.
In addition to suppliers meeting our strict IWAY Forestry Standard, the volume of wood from more sustainable sources – recycled wood and wood from forests certified by the FSC – increased to 77% in 2017. We are aiming for 100% by 2020.
---

Working together with WWF on responsible forest
We work with WWF and others to combat illegal logging and promote responsible timber trade. Beginning with five forest projects in seven countries in 2002, today, we collaborate in 14 countries on a variety of projects to support credible forest certification which benefit both people and the environment. The work includes mapping and protecting High Conservation Value Forests to secure biological and social forest values.
Sow A Seed: celebrating 20 years of recreating nature
In 1983, more than 18,500 hectares of rainforest in Sabah in the north-eastern part of Borneo was destroyed by fire. Today 12,500 hectares (an area equal to 26,000 football fields) of rainforest has been brought back to life. Orangutans and baby elephants have rediscovered their natural habitat. And researchers around the world have been offered a unique insight into forest regeneration in what could be the biggest rainforest restoration project in the world.
And it all started with a simple desire: to make something better.
---
You might also like