Good-looking slow cooking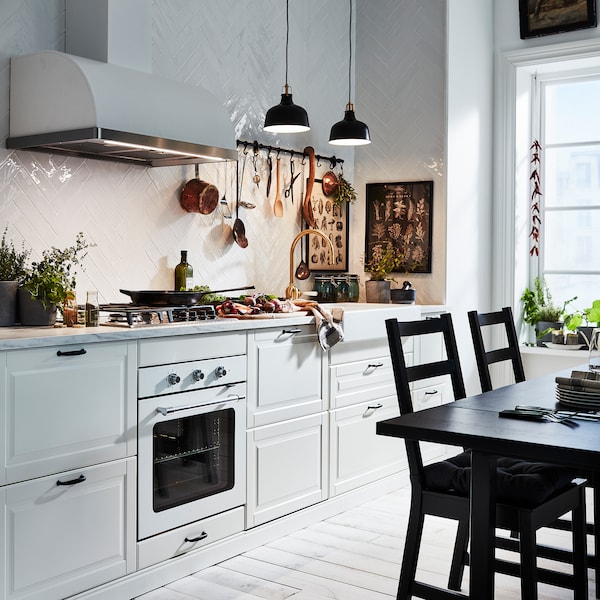 Here's a kitchen for the ones who don't like to take shortcuts when it comes to great taste – both in style and when cooking. But on the other hand: who wouldn't want to stay in this elegance?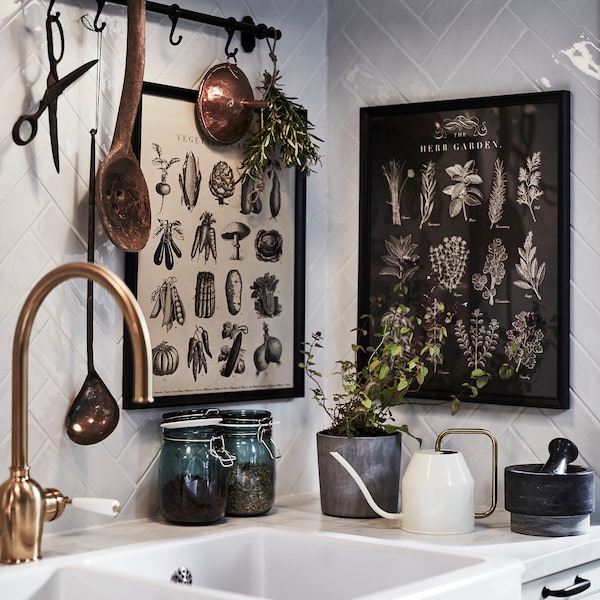 In need of a friendly reminder to keep your herbs hydrated? VATTENKRASSE watering can is stylish enough to be displayed around the clock!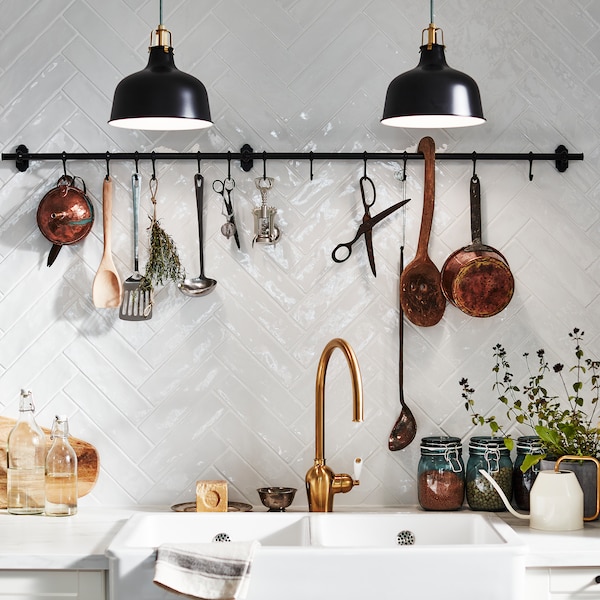 Make your practical rail personalised too: mix your frequently used kitchen utensils with your favourite decorative pieces.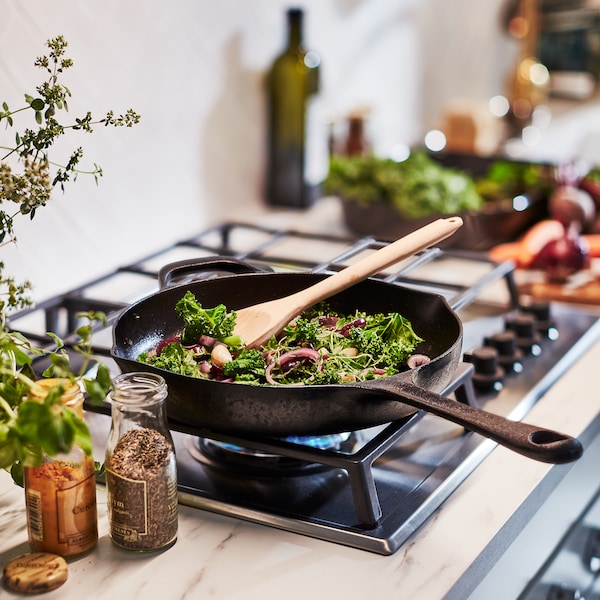 Our frying pan, VARDAGEN, is made from cast iron: a material that distributes heat evenly. And, it can be placed in the oven too – perfect for slow-cooked meals!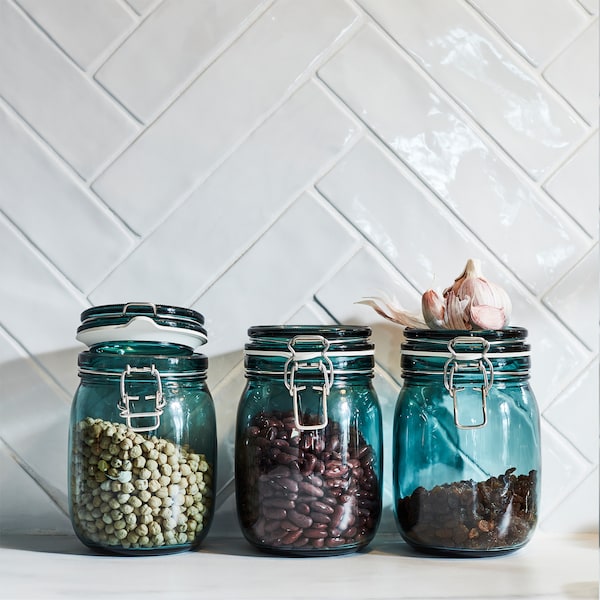 KORKEN jars preserve aromas and flavours, and the see-through glass makes it easy for you to find what you're looking for while cooking.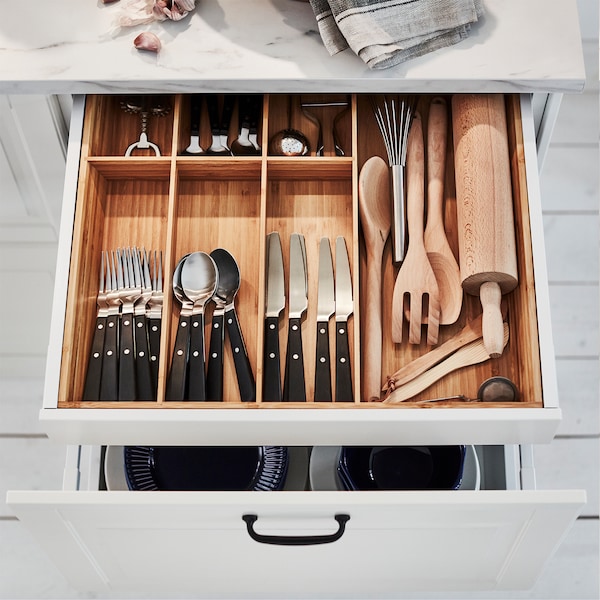 VARIERA cutlery tray doesn't only keep your drawers scratch-free and cutlery organised: bamboo adds a warm, natural feel to the kitchen.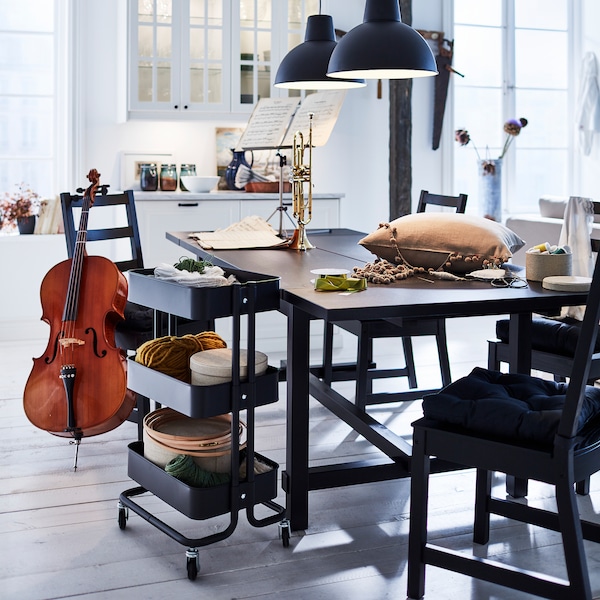 An extendable table comes in handy whenever you need more table surface, whether you're inviting friends over for dinner or enjoying some quality time with your favourite hobbies.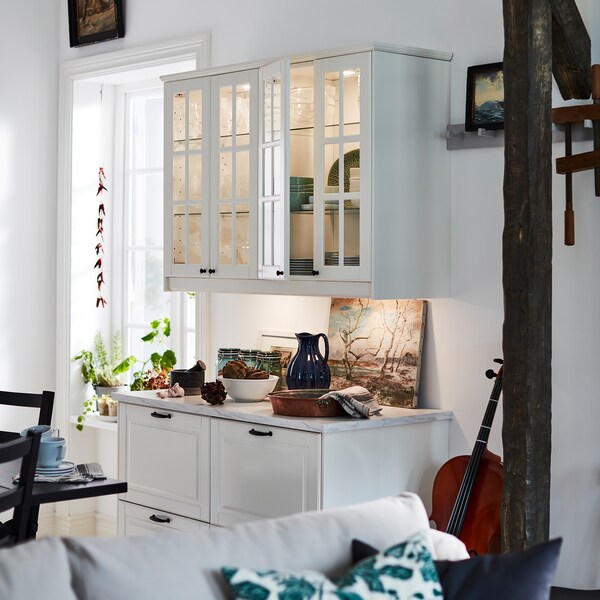 BODBYN can be used throughout your entire kitchen to achieve a coordinated look, and it's easy to adapt according to your space and needs.