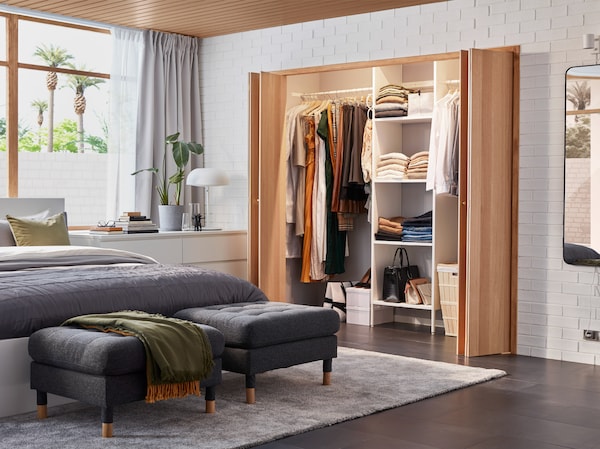 Is there anything more luxurious than a wardrobe that is completely customised to fit your specific space and needs? Elegant AURDAL is a flexible and affordable wardrobe combination that makes sure you (and your clothes) get the personalised storage space you need.
MALM is a storage-friendly and stylish furniture series that creates an elegant and coordinated bedroom look.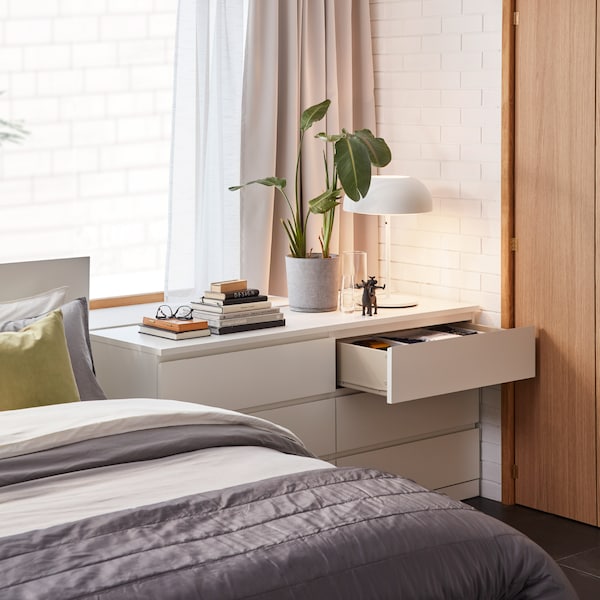 MALM chest of drawers offers lots of spacious storage for clothes and accessories. Use SKUBB boxes if you want to organise the drawers – they're perfect for smaller items!
AURDAL wardrobe combination can easily be built to become a solution that fits your space and needs.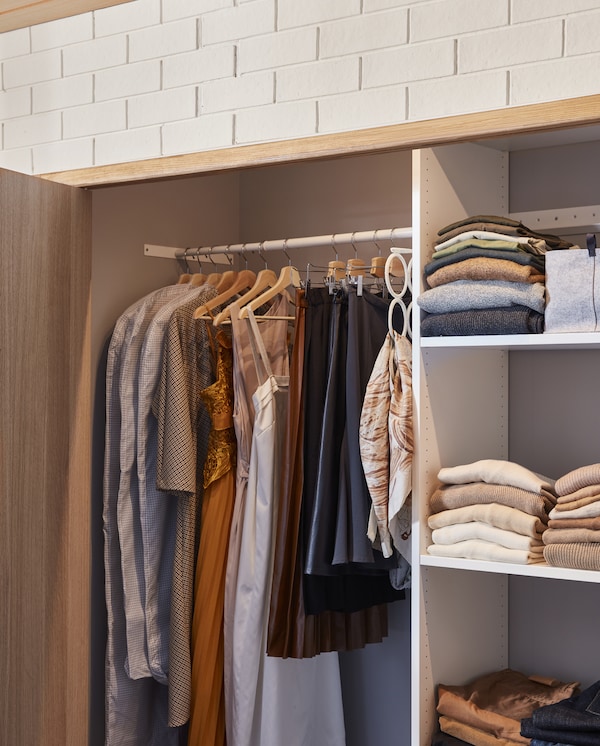 Hangers in solid wood, such as BUMERANG, add a genuine sense of quality to your wardrobe.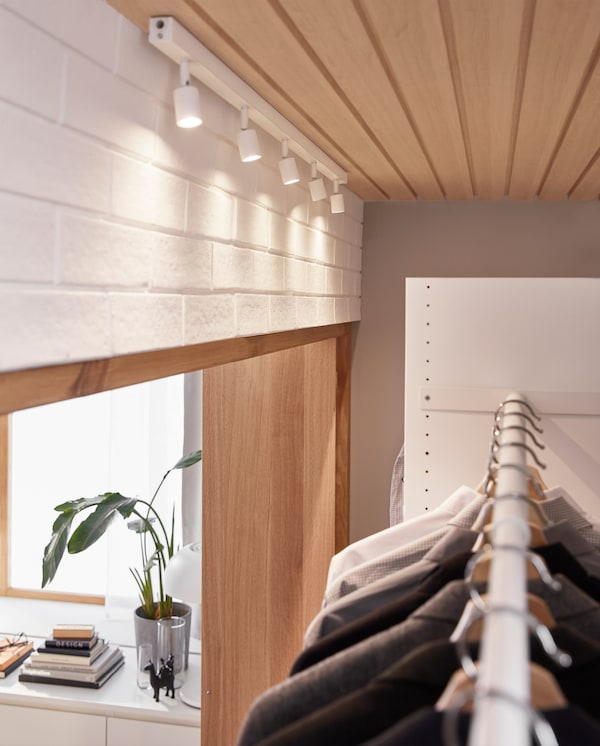 Light right where you want it – the adjustable spotlights on BÄVE LED ceiling track can be directed individually.
You should, of course, be able to check out your stylish outfit before you go! An elegant mirror, like LINDBYN, completes your wardrobe solution.