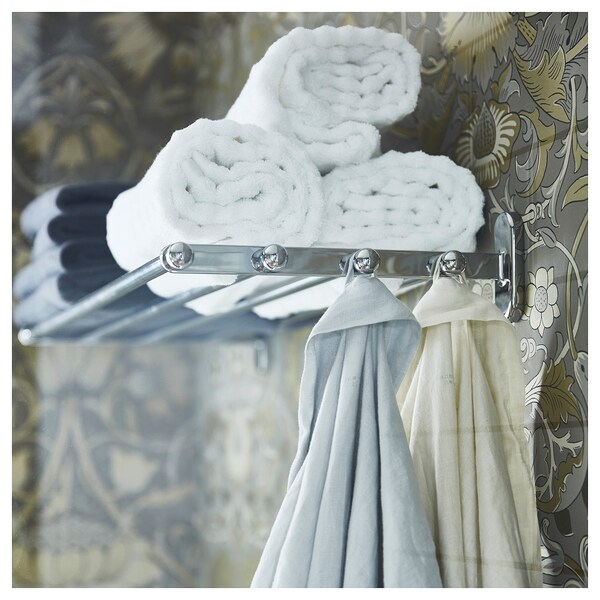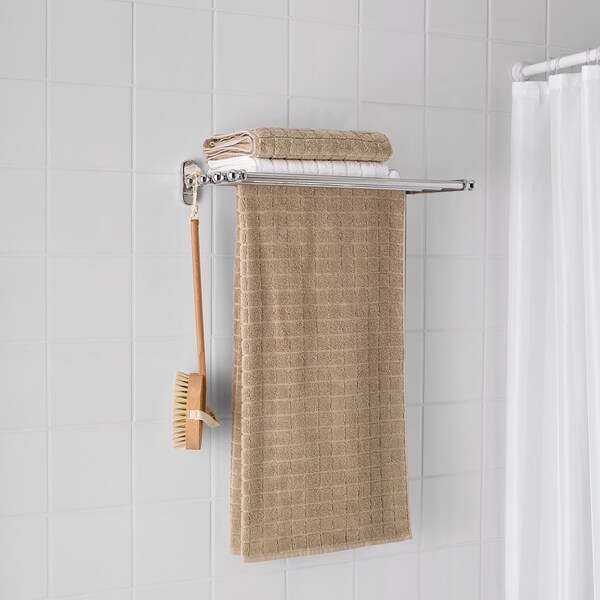 VOXNAN
Wall shelf with towel rail, chrome effect, 48x28 cm
¥ 149,-
Return policy
Everything you need to turn those hectic moments in the bathroom into perfect harmony. Traditional design and fine details like hidden screws and chrome finish create an attractive and coordinated look.
Read More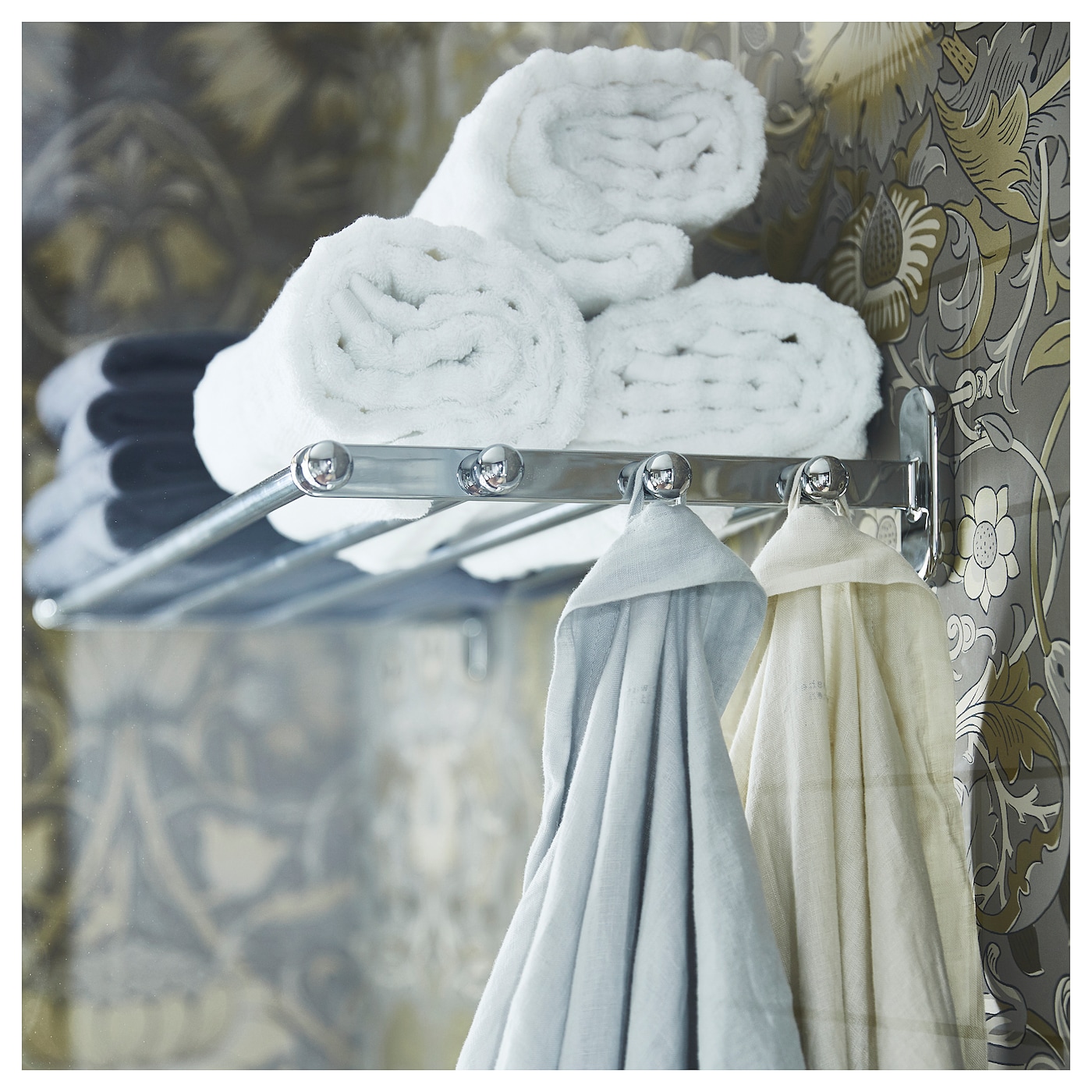 Harmony in the bathroom, one detail at a time
The bathroom is a vital part of the home, but it is often small, cluttered and improvised. Okan Demirci, one of our product developers, knows this first-hand. So when starting working on VOXNAN and BROGRUND bathroom accessories, his aim was to help make bathroom life a little easier. The difficult part was to find common needs among different people. That's where Okan's many colleagues came in handy.
Several of them were invited to a workshop. They all had different homes and life situations. Some were Swedes who lived in houses in the woods. Others were from Italy and France. Some lived alone, and others with a partner or children.
Working together to find common bathroom needs
For an entire day, they examined people's frustrations and dreams, including their own. One of the participants was Luca Battistelli who has been with IKEA since 1992. "I'm not a product development expert," Luca says, "but you bring your own experience. Some things can be very specific to a person or country, but it's easier to find things in common than things that are very different."
Designing little details that make life better
Two designers worked together to solve the challenges identified in the workshop. Take the clutter from lack of space to hang things. Our towel holders already save space with swiveling bars, but they added bars that extend for more tidiness. And what about shared bathrooms? VOXNAN and BROGRUND have styles you can mix and match so everyone's happy. The accessories have identical wall brackets, too, so if your style or needs change, you can easily swap things without making new holes. "It's not a revolution," Okan says. "It's just the little details that can help people turn their bathroom chaos into harmony."
---
VOXNAN
Wall shelf with towel rail, chrome effect, 48x28 cm
¥ 149,-