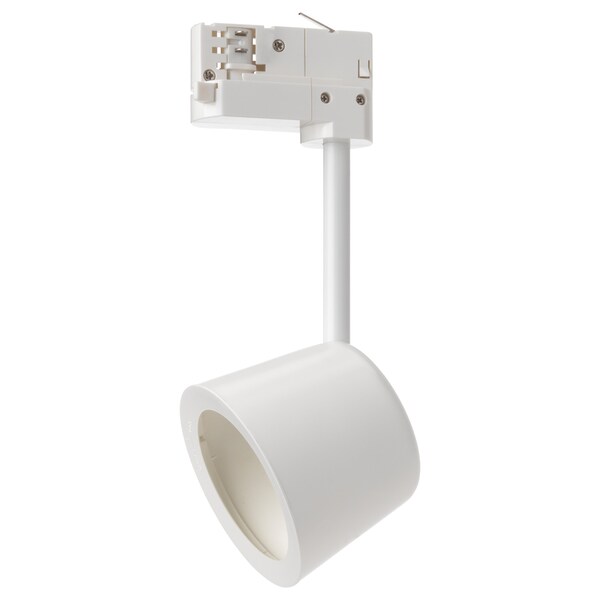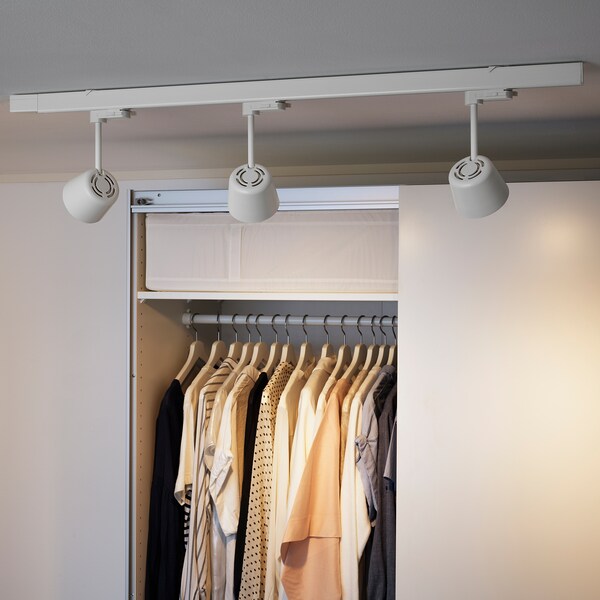 Put the spotlight on your favourite wall art or light up the areas where activities take place – spots and pendants can be used on the same track. Looks great whether at home, the office or restaurant.
103.164.81
Shining a new light on the future
Many of our lamps have the LED bulbs built right in. They consume 85% less energy than incandescent bulbs and all comes with a lifetime of up to 25,000 hours. Although you'll be cutting down on energy, you won't have to cut down on style.
SKENINGE
LED spotlight, white
9.5 cm
Light bulb sold separately. IKEA recommends LED bulb GX53.
You have 365 days to change your mind. Read More