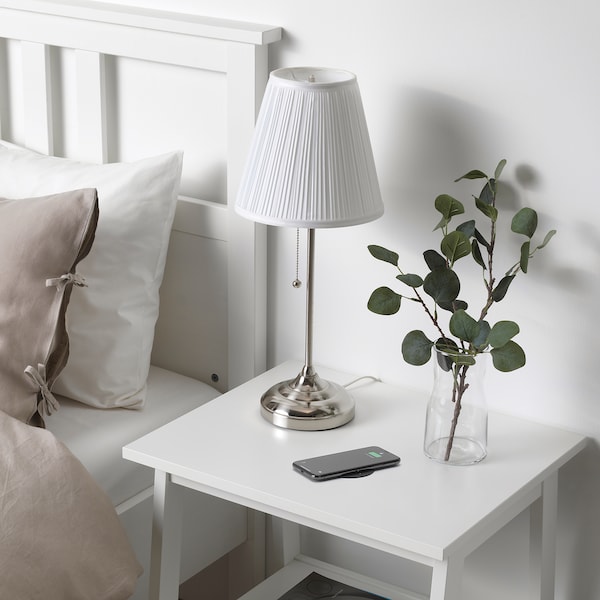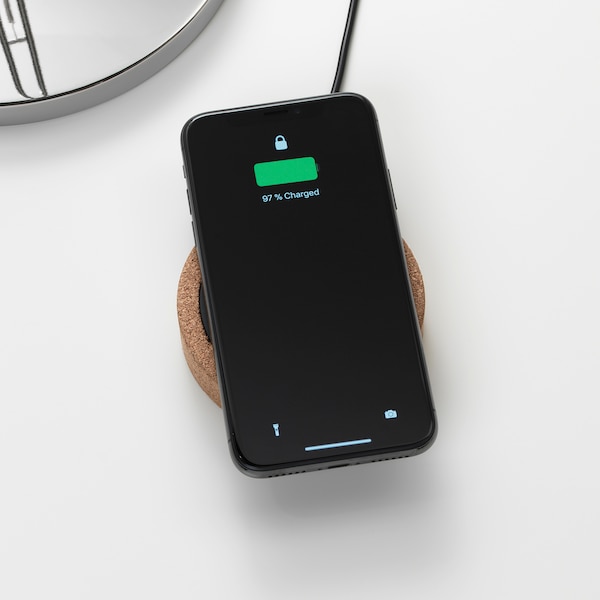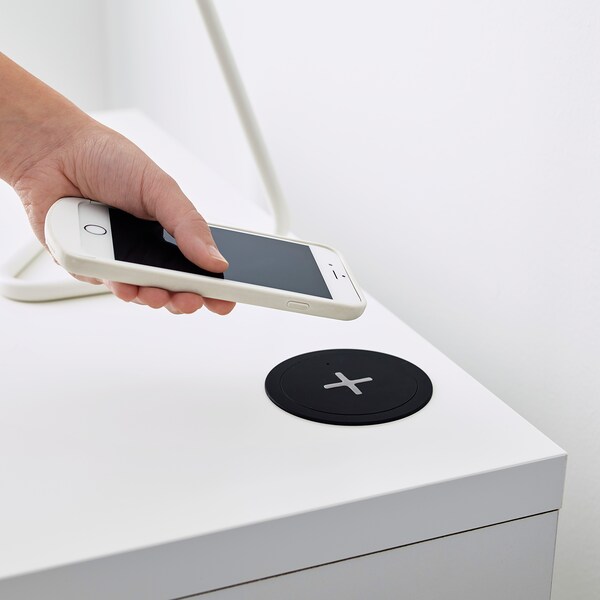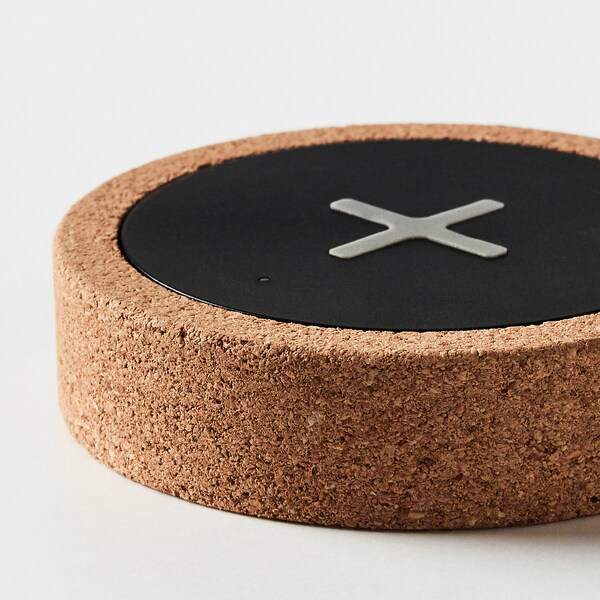 Charge your phone in a simple, stylish and flexible way. NORDMÄRKE wireless charger is made from sustainable cork and can be built into a table or stand on a bench – whatever suits you best.
404.425.91
NORDMÄRKE
Wireless charger, black/cork
If you choose to build the wireless charger into a piece of furniture of your own choice, we recommend you use FIXA holesaw together with FIXA screwdriver/drill 14.4V, sold separately.