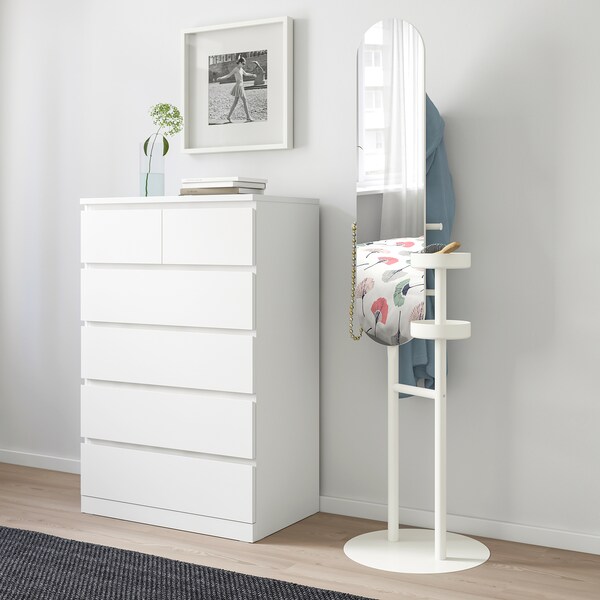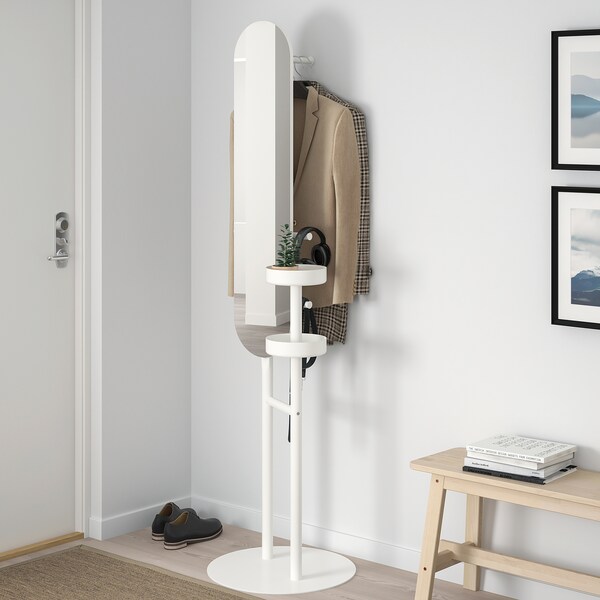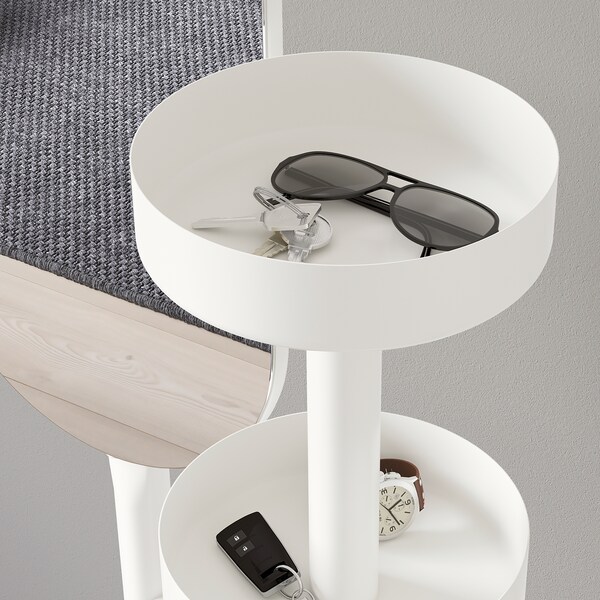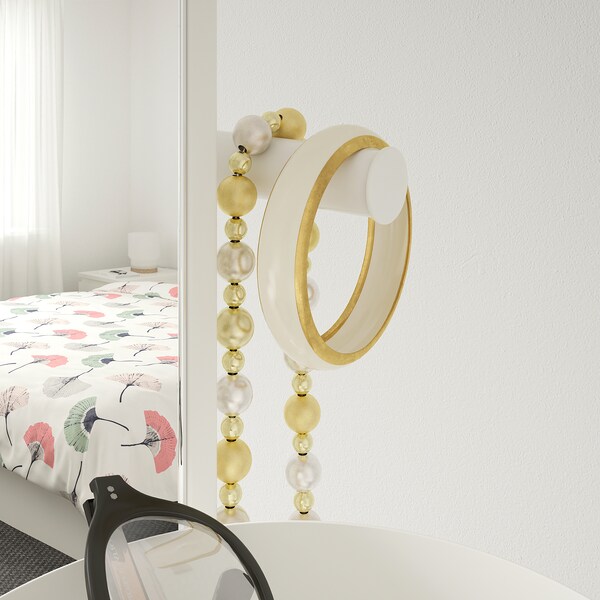 Sometimes there's just not enough space or time to sit down and get ready. When life is on the go, LIERSKOGEN valet stand puts all your essentials within reach, helping you prepare for your next activity.
Article number
303.308.67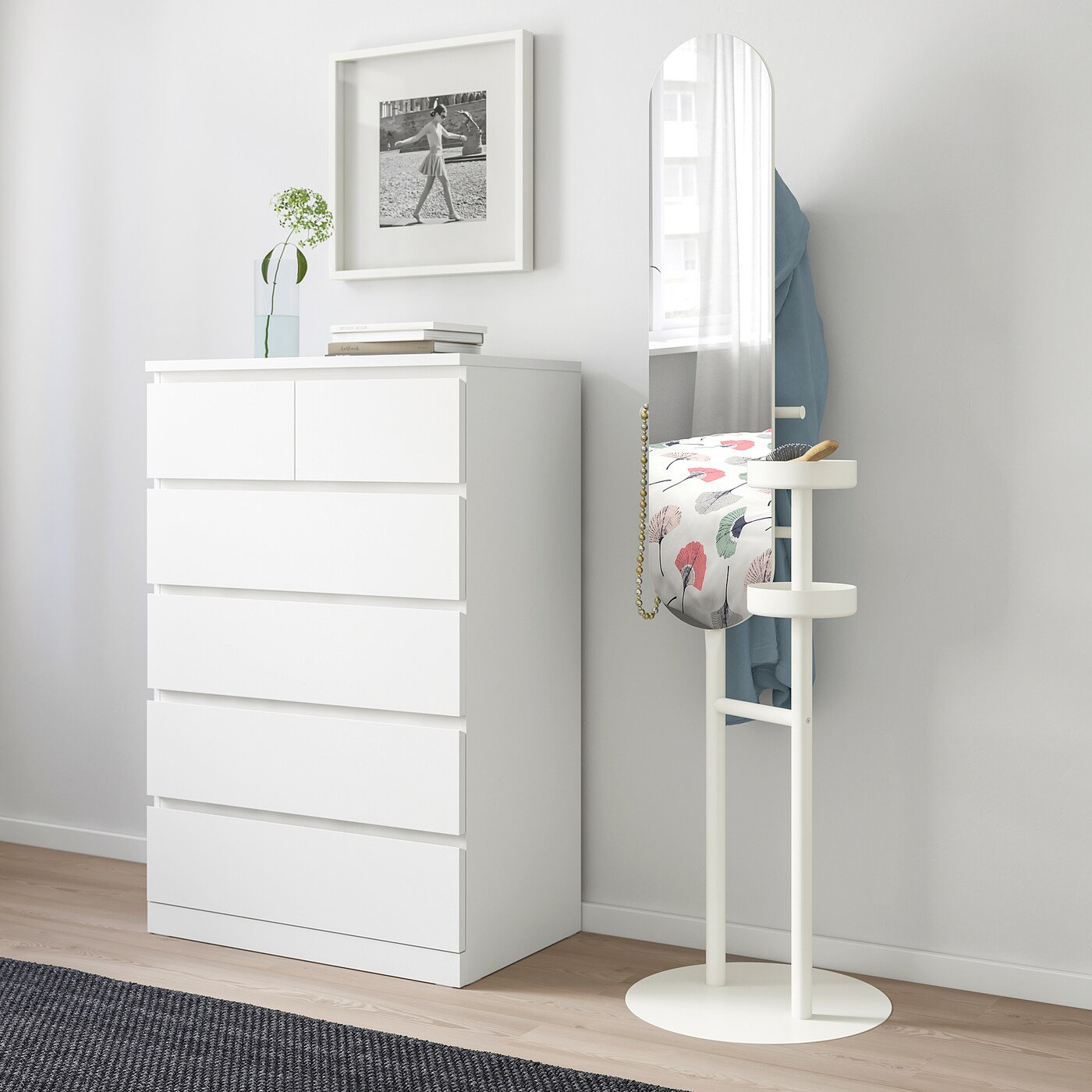 Story
Designed to de-stress the busiest starts
Have you ever had a morning when you're rushing to get out the door only to realize you've forgotten something? And you can't seem to find it. As the clock ticks on the more frustrating it gets. If you have, you're not alone. Our research shows that people all across the world are getting busier. We asked ourselves what we could do about it. Then, we created LIERSKOGEN valet stand with mirror. Hopefully, it will help you start your day relaxed and organized.
What do people want in order to improve their lives at home? To find out, we ask thousands of people. Two particular findings caught the attention of our product developer Catarina Olsson: people are getting busier, and organized homes can actually change our mood. Catarina made a mental note and began working on LIERSKOGEN.
Designing for the smallest spaces
"We decided to make a new version of a dressing table that was very practical no matter your age or gender and that could fit in even a very small space," explains Catarina. To reduce the space used by LIERSKOGEN, the team concentrated on a full-length mirror, a place to hang clothes and storage for makeup and daily essentials. They removed space-filling tables and drawers.
Human friendly for all homes
Then they made sure LIERSKOGEN suits all types of people. "The mirror is a good example of this," Catarina says. "You can stand 50 cm away and still see yourself top to toe. We tried it out with different sized colleagues, so that even if you're two metres tall you'll be able to see yourself fine." LIERSKOGEN can be used freestanding, making it fit many different spaces. "Or you can fix it to the wall which makes it extra sturdy, and gives you extra hanging space."
A modern dresser for modern lives
LIERSKOGEN was designed to help out with the beginning of your day. Even on those mornings when you're in a hurry and need to leave quickly. We hope it makes a difference to your morning routine.
Form/Design process
A modern dresser for modern lives
Created to fit wherever it's most practical (even in a small space). We've designed LIERSKOGEN by stripping dressing table design back to its most practical elements, leaving a full-length mirror, a place to hang clothes and storage for essentials.
LIERSKOGEN
Valet stand with mirror, white
50x185 cm