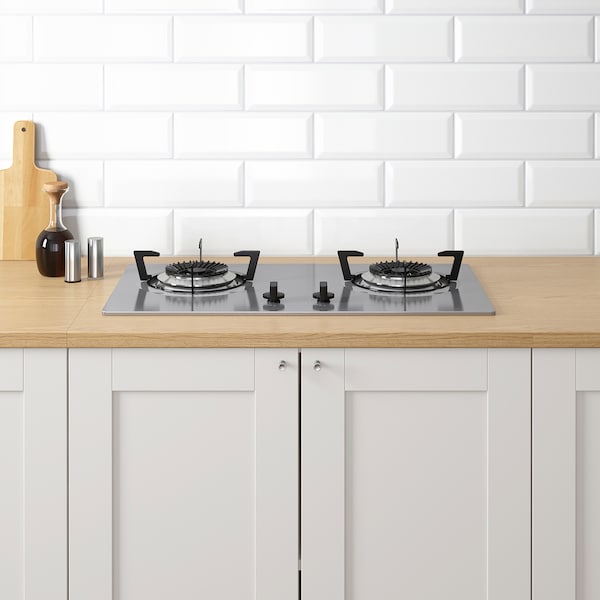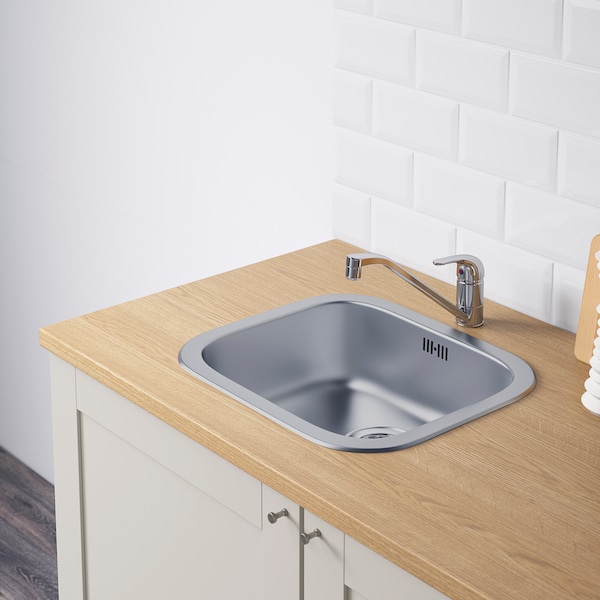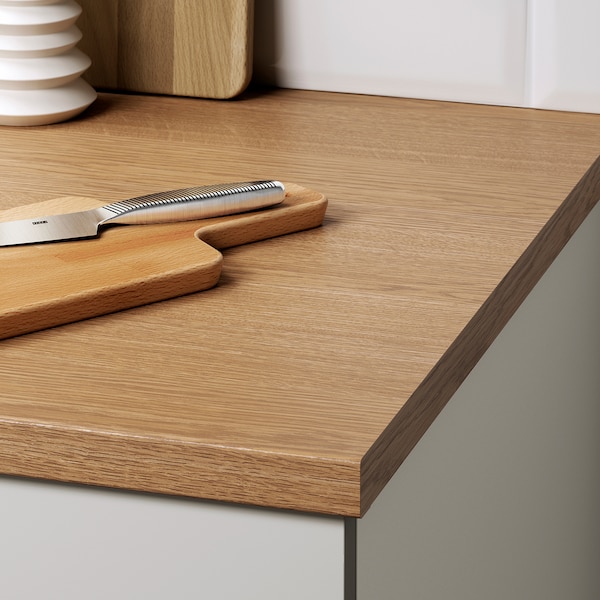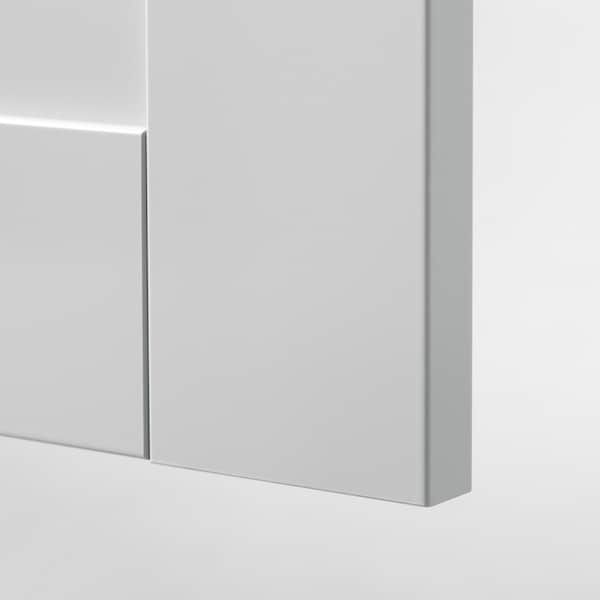 Just right if you want a medium-size kitchen with a portable hob and spacious storage. As fast and easy to buy as to start using, since we've combined the modules into a ready-made solution.
692.024.30
Product details
Only to be used with TILLREDA hob.
You can quickly choose a ready-made combination that fits your needs and space, or easily create your own solution by combining KNOXHULT modules on your own.
A good value-for-money kitchen solution if you want a medium-size, straight kitchen with a portable hob.
You can store everything from cutlery and tableware to pans since this combination has both a drawer and cabinets.
The wall space is used efficiently with extra storage space in the cabinet above the extractor hood.
Choose a portable hob and wall mounted extractor hood and complete with knobs/handles to make the kitchen more personal.
The smooth-running drawer with drawer stop provides a good overview of the contents and makes things easily accessible.
Add organisers, lighting and wall accessories to make your kitchen more functional and to enable an efficient workflow.
Scratch-resistant and easy to clean melamine surface on the frames and fronts.
Moisture-, heat- and scratch-resistant laminate worktop. Easy to clean.
It is easy to mount the doors in the right position, because the hinges are adjustable in height, depth and width.
The doors can be mounted to open left or right.
The cabinet stands steady on uneven floors because the feet are adjustable.
Please refer to packaging label for country of origin.
Included: Sink, water trap, mixer tap, cabinets, doors, drawer, worktop, legs, plinth, shelves, hinges and fittings.
Complete with appliances, knobs and handles. This combination is meant for a portable hob and wall-mounted extractor hood.
May be completed with drawer mats and shelf protectors to prevent scratches on surfaces caused by heavy pots and pans.
Different wall materials require different types of fixing devices. Use fixing devices suitable for the walls in your home, sold separately.
To keep the laminate worktops as new, do not use knives directly on the surface; always use a chopping board. Avoid pulling objects with rough edges over the surface as it may cause scratches.
Designer
IKEA of Sweden/Mikael Warnhammar
Water trap/strainer 1 bowl

Tubes:

Polypropylene plastic

Strainer/ Strainer basket:

Stainless steel

Single-bowl inset sink

Basematerial:

Stainless steel

Foam:

Polyurethane plastic

Wall cabinet with doors/ base cabinet with doors/ base cabinet with doors and drawer

Kichen cabinet:

Particleboard, Melamine foil, Polypropylene plastic

Frame/ Panel:

Fibreboard, Acrylic paint

Drawers:

Fibreboard, Pigmented powder coating

Work top:

Particleboard, High-pressure melamine laminate, High-pressure melamine laminate, Plastic edging, Foil

Single-lever kitchen mixer tap

Single-bowl inset sink/single-lever kitchen mixer tap

Wipe clean with a soft cloth dampened in water and a mild washing-up detergent or soap, if necessary.

Wipe dry with a clean cloth.

Wall cabinet with doors/base cabinet with doors/base cabinet with doors and drawer

Wipe dry with a clean cloth.

Single-lever kitchen mixer tap

Water is precious and should not be wasted. That's why all our taps and showers have a mechanism that helps save water and energy while keeping the water pressure just right. Good for us and our planet.

Single-bowl inset sink

The material in this product may be recyclable. Please check the recycling rules in your community and if recycling facilities exist in your area.

This product consists ofmes as 9 packages.

LILLVIKEN

Water trap/strainer 1 bowl

Article no:

303.254.27

Width: 35 cm

Height: 8 cm

Length: 40 cm

Weight: 0.78 kg

Package(s): 1

KNOXHULT

Wall cabinet with doors

Article no:

404.368.68

Width: 77 cm

Height: 7 cm

Length: 82 cm

Weight: 25.56 kg

Package(s): 1

FYNDIG

Single-bowl inset sink

Article no:

402.021.24

Width: 44 cm

Height: 18 cm

Length: 50 cm

Weight: 2.03 kg

Package(s): 1

KNOXHULT

Base cabinet with doors

Article no:

004.368.65

This product has multiple packages.

Width: 63 cm

Height: 7 cm

Length: 87 cm

Weight: 19.34 kg

Package(s): 1

Width: 60 cm

Height: 7 cm

Length: 88 cm

Weight: 24.00 kg

Package(s): 1

KNOXHULT

Base cabinet with doors and drawer

Article no:

804.368.66

This product has multiple packages.

Width: 68 cm

Height: 9 cm

Length: 97 cm

Weight: 31.06 kg

Package(s): 1

Width: 60 cm

Height: 5 cm

Length: 122 cm

Weight: 19.34 kg

Package(s): 1

Width: 63 cm

Height: 4 cm

Length: 127 cm

Weight: 15.08 kg

Package(s): 1

LAGAN

Single-lever kitchen mixer tap

Article no:

001.737.60

Width: 26 cm

Height: 5 cm

Length: 30 cm

Weight: 1.16 kg

Package(s): 1
Product size
Width: 

204.0 cm

System, depth: 

61.0 cm

Height: 

220.0 cm
KNOXHULT
Kitchen, grey
204x61x220 cm