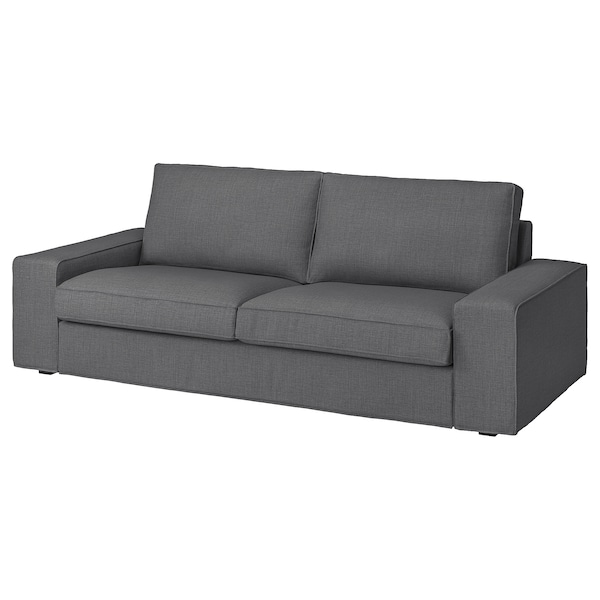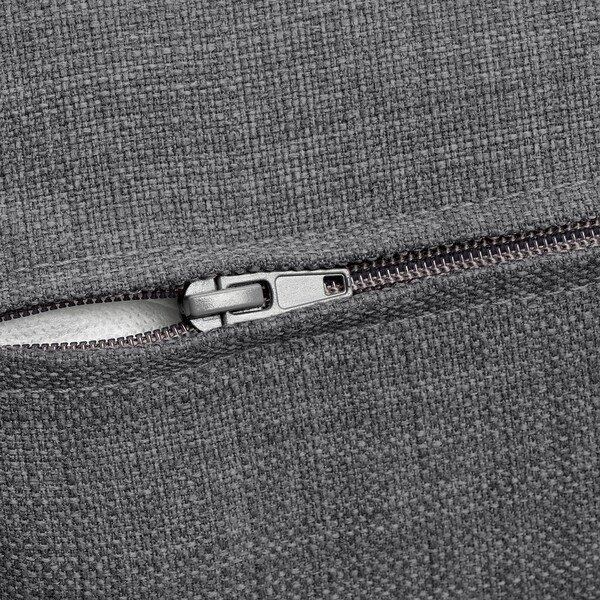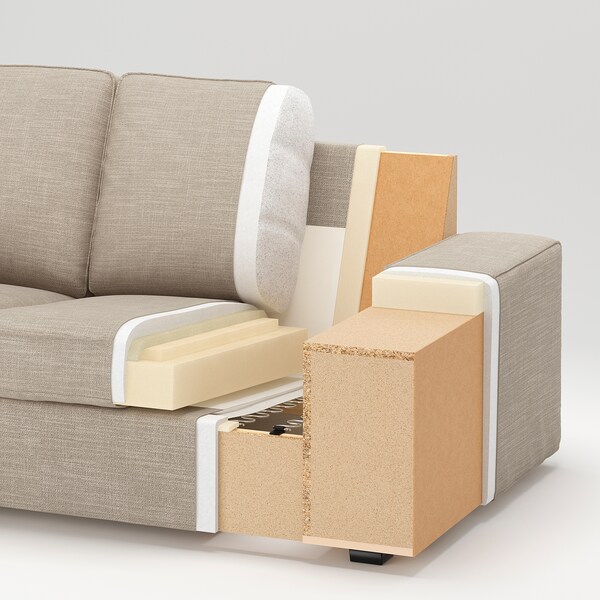 Product details
KIVIK is a generous seating series with a soft, deep seat and comfortable support for your back.
Seat cushions with a top layer of memory foam; moulds to the precise contours of your body and regains its shape when you get up.
The cover is easy to keep clean as it is removable and can be washed.
10 year guarantee. Read about the terms in the guarantee brochure.
Please refer to packaging label for country of origin.
This cover's ability to resist abrasion has been tested to handle 35,000 cycles. 15,000 cycles or more is suitable for furniture used every day at home. Over 30,000 cycles means a good ability to resist abrasion.
The cover has a lightfastness level of 5 (the ability to resist colour fading) on a scale of 1 to 8. According to industry standards, a lightfastness level of 4 or higher is suitable for home use.
Designer
Ola Wihlborg
Three-seat sofa frame

Back and seat frame:

Fibreboard, Plywood, Polyurethane foam 20 kg/cu.m., Non-woven polypropylene, Solid wood, Particleboard

Armrest frame:

Fibreboard, Plywood, Polyurethane foam 20 kg/cu.m., Polyurethane foam 25 kg/cu.m., Polyester wadding, Solid wood, Particleboard

Seat cushion:

Highly resilient polyurethane foam (cold foam) 35 kg/cu.m., Polyurethane memory foam 50 kg/cu.m., Polyester wadding

Back cushion:

10% cut polyurethane foam/ 90% polyester fibres, Polyester hollow fibres

Lining:

Non-woven polypropylene

This product consists ofmes as 3 packages.

KIVIK

Three-seat sofa frame

Article no:

901.831.99

This product has multiple packages.

Width: 93 cm

Height: 51 cm

Length: 184 cm

Weight: 52.00 kg

Package(s): 1

Width: 92 cm

Height: 28 cm

Length: 98 cm

Weight: 28.00 kg

Package(s): 1

KIVIK

Cover for 3-seat sofa

Article no:

904.650.85

Width: 37 cm

Height: 10 cm

Length: 57 cm

Weight: 5.18 kg

Package(s): 1
Product size
Width: 

228 cm

Depth: 

95 cm

Height: 

83 cm

Seat width: 

180 cm

Seat height: 

45 cm