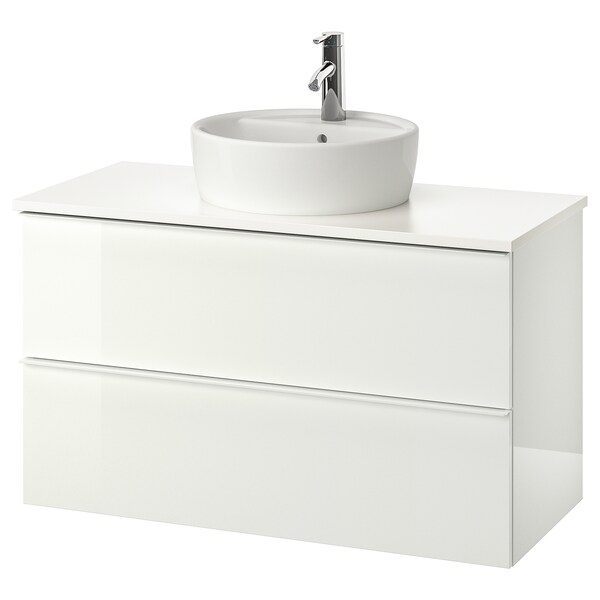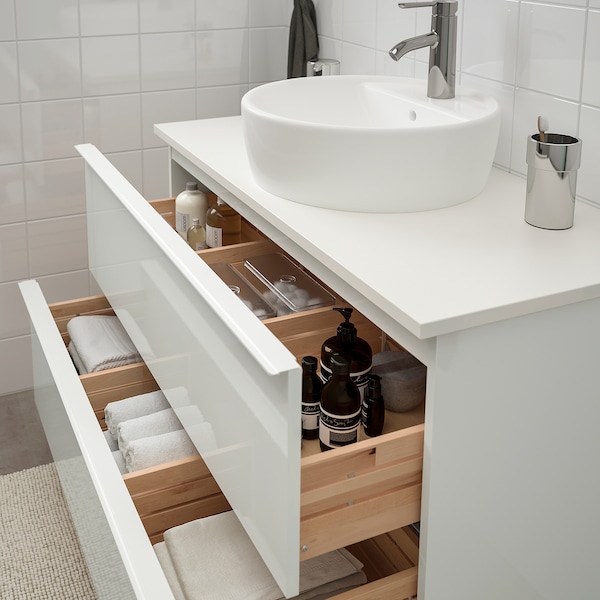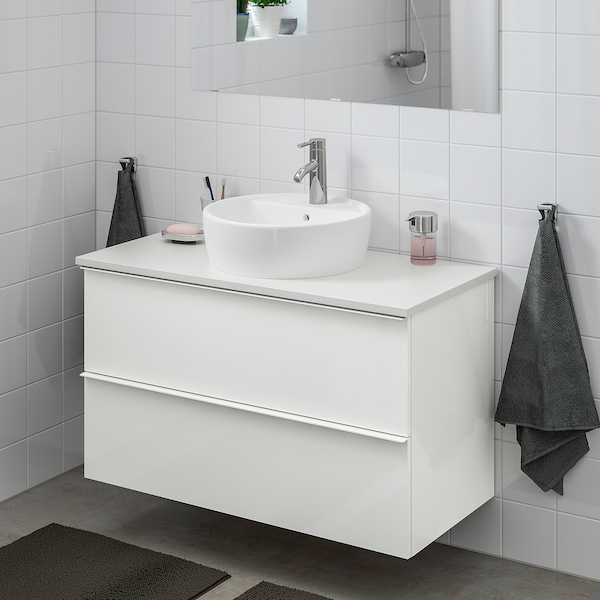 GODMORGON/TOLKEN / TÖRNVIKEN
Wsh-stnd w countertop 45 wsh-basin, high-gloss white, white Dalskär tap, 102x49x74 cm
¥ 3,285.00
GODMORGON legs are sold separately.
Please note that a silicone kit and a jigsaw are needed to attach the wash-basin to the countertop. Sold separately.
Return policy
The high gloss finish makes your bathroom feel sparkling fresh so you can start the day feeling bright-eyed and at your best. There's plenty of space inside the shiny drawers for all your essentials.
Read More
The price reflects selected options.
Not quite perfect? Design your own!
Use our planning tool to create your own customised combination
Open planner
---
GODMORGON/TOLKEN / TÖRNVIKEN
Wsh-stnd w countertop 45 wsh-basin, high-gloss white, white Dalskär tap, 102x49x74 cm
¥ 3,285.00