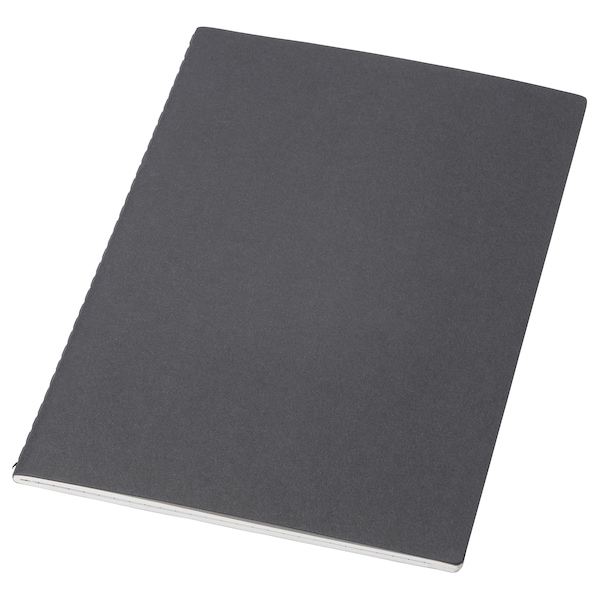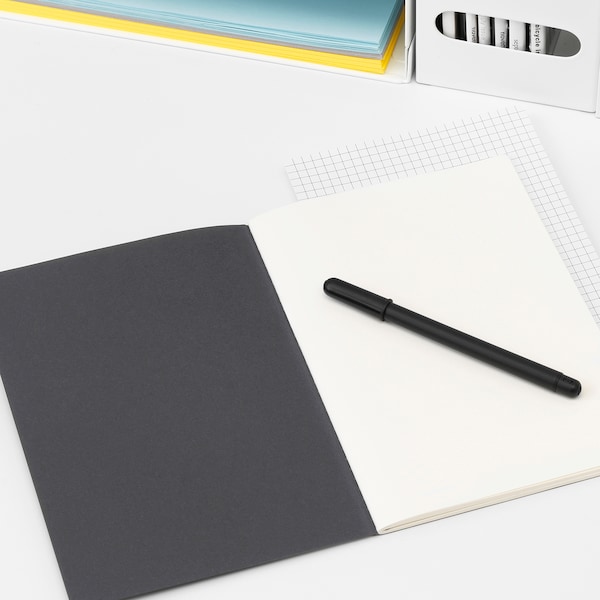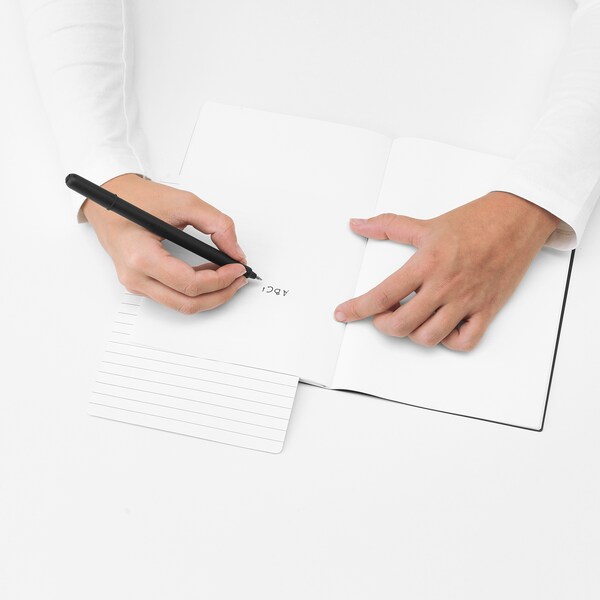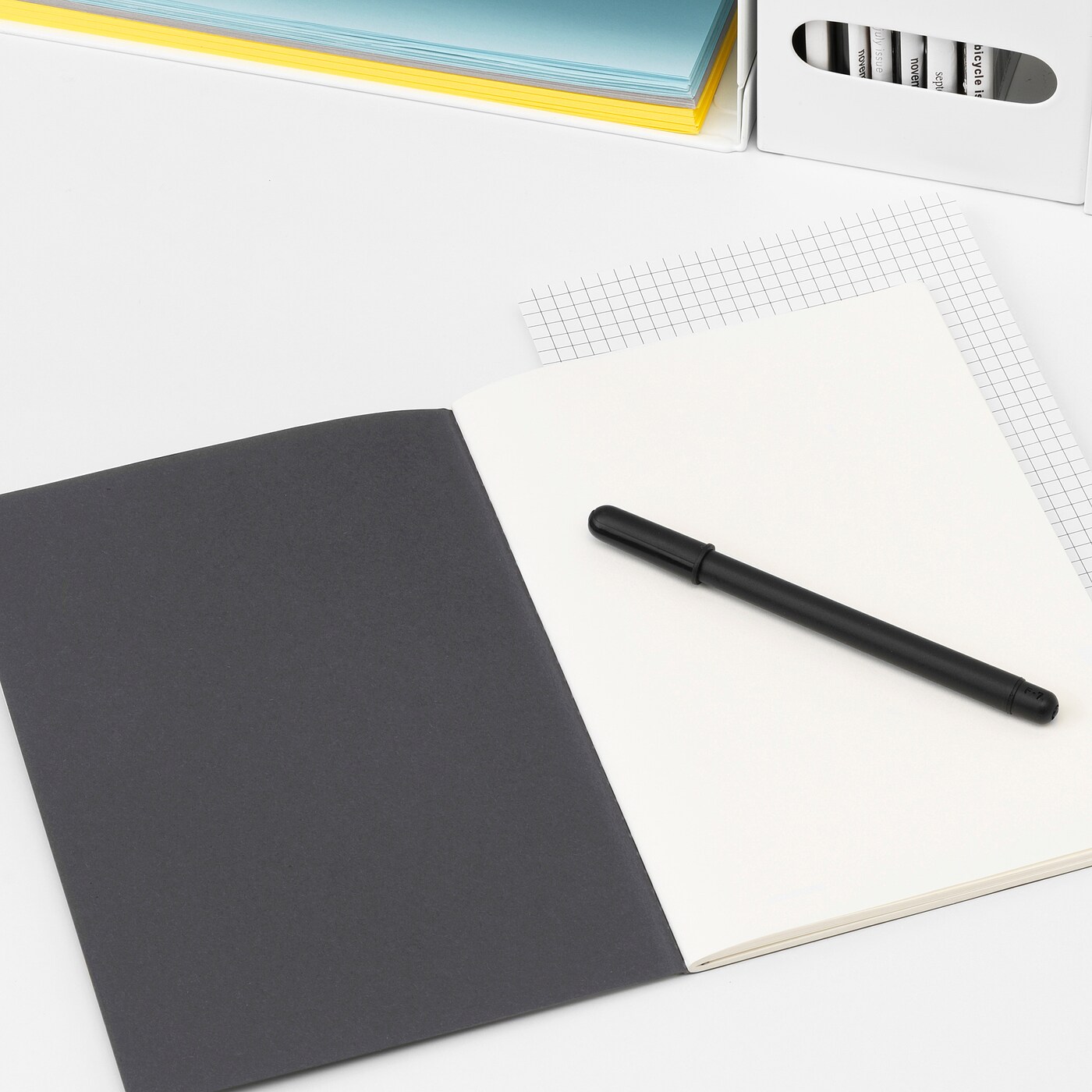 Bringing our note-book nerdiness to work
For some, a note-book is a simple thing. Not for Jakub Brat, an IKEA engineer. A note-book is like his brain. He always carries a soft-cover black one for his to-do lists. Each one lasts three to four years, and he saves them in a small library at home. So what happened when he got to work on our ANILINARE, LANKMOJ and FULLFÖLJA soft-cover note-books? Well, a lot. Like a clever way to make each page either blank, lined or squared – depending on your need.
Jakub Brat has been with IKEA for many, many years. Always working with paper. "It's a passion-driven area for me," he says. So, what's so interesting about paper? Let's get nerdy for a minute.
Focusing on paper and knowing about needs
Take the note-book paper, for example. To make it more readable and easier on the eyes, Jakub and the team changed its colour. Instead of bright white, all pages were made into natural shades of yellow and grey. The shade depends on what type of wood that is used. They also rounded the corners, so the note-books would better keep their shapes and have chances of longer lifetimes. "When you have a soft note-book with a sharp corner, it's almost for sure that sooner or later the corners get bent or stick out," Jakub explains. For the expectation of lines versus squares, they decided to try a very IKEA approach. "We had an interesting discussion about it," he adds. "Squares are always 5 mm, but lines have different spacing." They settled for 7 mm and went for a bit of DIY. The note-books have a loose, harder paper insert with lines on one side and squares on the other. If you place it under a page, the lines or squares appear through it depending on which side of the loose paper faces upwards. And that's how paper nerds like Jakub and the team put their passion into improving our soft-cover note-books.
---