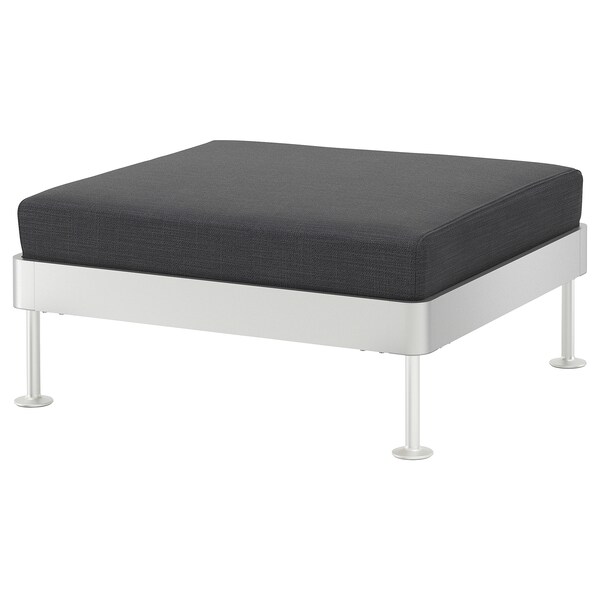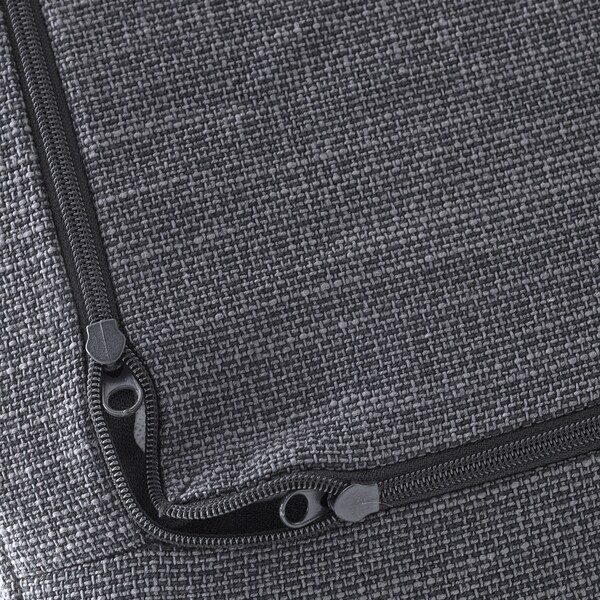 DELAKTIG
Platform, armchair, Hillared anthracite
¥ 2,999.00
Return policy
Add a table and some light. Swap the backrests around, remove the armrest. Give it a new cover. With DELAKTIG, the open-source platform designed by IKEA and Tom Dixon, you get to do your thing.
Read More
The price reflects selected options.
092.654.25
Start by choosing a platform – armchair, 2-seat or 3-seat sofa. Then complete with backrest/armrests, side tables and lamps so that you get exactly the piece that suits your needs and space best. You can also choose different covers for each part.
Add, remove or change functions to suit your needs, and choose covers to fit your style.
The cover is easy to keep clean as it is removable and can be washed.
The zipper makes the cover easy to remove.
10 year guarantee. Read about the terms in the guarantee brochure.
Please refer to packaging label for country of origin.
The cover has a lightfastness level of 5 (the ability to resist colour fading) on a scale of 1 to 8. According to industry standards, a lightfastness level of 4 or higher is suitable for home use.
This fabric's ability to resist abrasion has been tested to handle 30,000 cycles. A fabric that withstands 15,000 cycles or more is suitable for furniture that should withstand everyday use in the home.
Designer
Tom Dixon
Width:

94 cm

Depth:

84 cm

Height:

45 cm

Seat width:

90 cm

Seat depth:

80 cm

Seat height:

45 cm
Cover
Platform, armchair
Machine wash, max 40°C, normal process.
To be washed separately.
Do not bleach.
Do not tumble dry.
Iron, max 150°C.
Professional dry cleaning in tetrachloroethene and hydrocarbons, normal process.
Pad
Platform, armchair
Do not wash.
Do not bleach.
Do not tumble dry.
Do not iron.
Do not dryclean.
Vacuum clean.
Frame
Platform, armchair
Wipe clean with a damp cloth.
Environment
Armchair frame:
At least 50% of aluminium content of this product is made from recycled aluminium.
The material in this product may be recyclable. Please check the recycling rules in your community and if recycling facilities exist in your area.
Cover for seat cushion, armchair:
Renewable material (cotton).
All the cotton in our products comes from more sustainable sources. This means that the cotton is either recycled, or grown with less water, less fertilisers and less pesticides, while increasing profit margins for the farmers.
Materials
Armchair cushion with slats
Seat cushion:
Polyurethane foam 30 kg/cu.m., Felt liner
Wadding:
Polyester wadding
Outer fabric:
Non-woven polypropylene
Layer glued slats:
100% polyester, Adhesive resin as coating
Layer glued slats:
Moulded layer-glued wood veneer, Adhesive resin as coating
Armchair frame
Frame/ Leg:
Aluminium, Anodized
Plastic stopper:
Synthetic rubber, Polyamide plastic
Cover for seat cushion, armchair
55% cotton, 25% polyester, 12% viscose/rayon, 8% linen
Packages: 3
DELAKTIG
armchair cushion with slats
203.860.58
Length: 85 cm
Weight: 7.80 kg
Diameter: 34 cm
Package(s): 1
DELAKTIG
armchair frame
403.992.34
Width: 19 cm
Height: 11 cm
Length: 125 cm
Weight: 11.66 kg
Package(s): 1
DELAKTIG
cover for seat cushion, armchair
603.859.00
Width: 37 cm
Height: 3 cm
Length: 56 cm
Weight: 1.21 kg
Package(s): 1
Article no
Assembly instructions
Article no
Other documents
Together with designer Tom Dixon, production methods and airplane materials inspired us to create this sofa series.
To manufacture aluminium frames, a material with greater stability and less weight than wood, of which 50% is also recycled, is really something new. A starting point to explore more possibilities with flexible solutions that suit your home better. The DELAKTIG series really has a renewable life, in several ways. Or to put in the designer's words himself: "Don't throw away the DELAKTIG series when you're done with it – let it be something else, something new. Or save it for the children so that they can take it with them when they move away from home."
---
DELAKTIG
Platform, armchair, Hillared anthracite
¥ 2,999.00
Beginning of dialog window. Pressing the escape key will cancel and close the window.
Beginning of dialog window. Pressing the escape key will cancel and close the window.