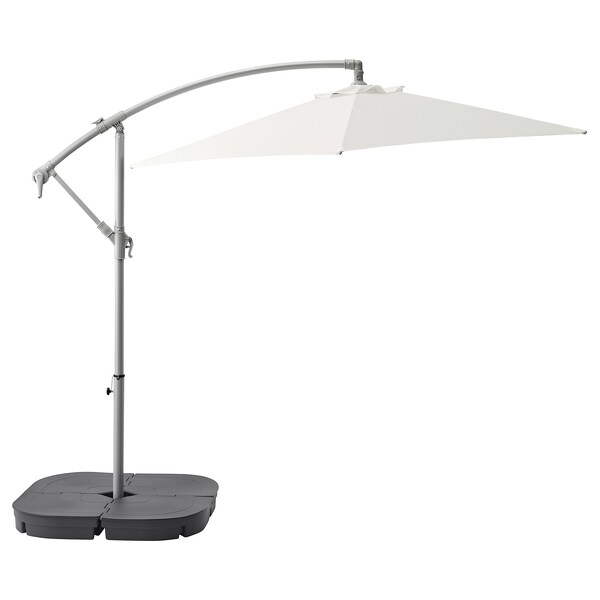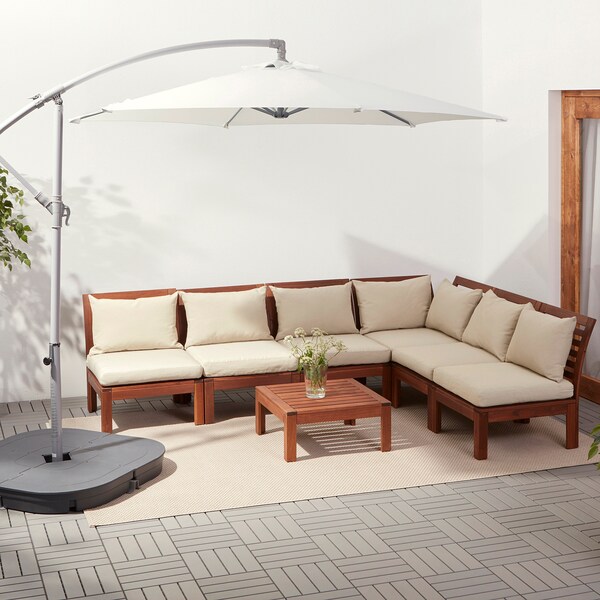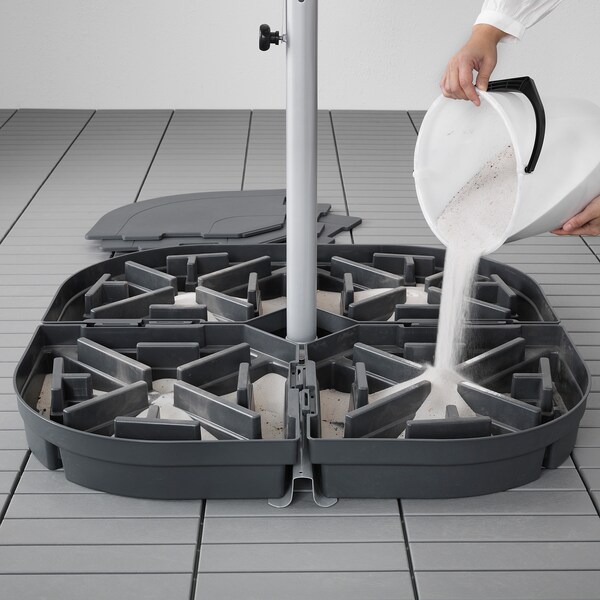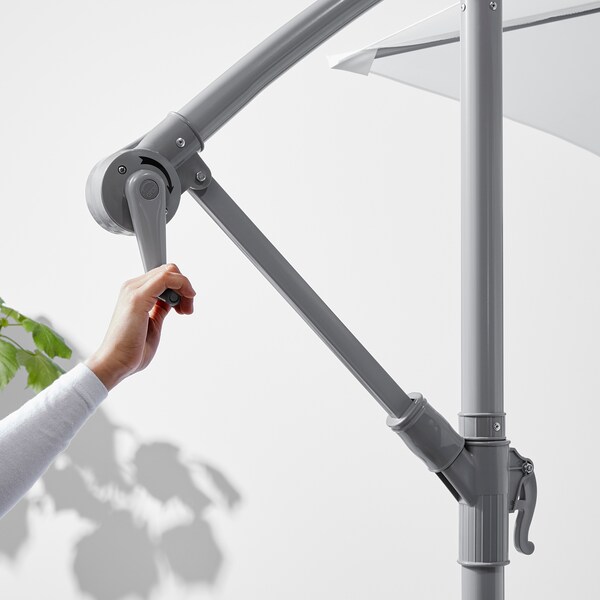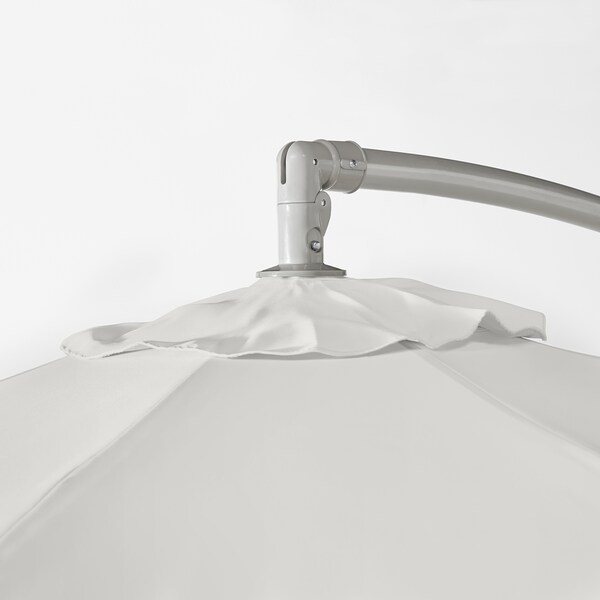 Product details
The parasol is easy to open or close by using the crank.
The air vent reduces wind pressure and allows heat to circulate.
The parasol base will last longer and keep looking fresh, as it is both UV stabilised to withstand prolonged exposure to sunlight and fade resistant.
Please refer to packaging label for country of origin.
May be completed with TOSTERÖ parasol cover (220 cm).
Each part of the parasol base must be completely filled with sand. Approximately 64 litres of sand are needed to fill all four parts, giving a total weight of about 90 kg.
Always fold the parasol when not in use and never use it when it is windy.
The parasol does not provide protection against reflected or scattered solar ultraviolet radiation.
Designer
David Wahl/IKEA of Sweden
Parasol base

Polypropylene plastic (min. 20% recycled)

Parasol, hanging

Pole/ Arm/ Rib/ Base:

Steel, Polyester powder coating

Parasol, hanging

The best way to extend the life of your parasol is by cleaning it regularly, protecting it with a cover whenever not in use and storing it in a cool, dry place indoors when the season is over.

Parasol base

Parasol, hanging with base

Wipe clean with a soft cloth dampened in water and a mild washing-up detergent or soap, if necessary.

At the end of the season, empty out the sand, clean the parasol base and store it in a cool, dry place.

Parasol fabric

Parasol, hanging

To clean the fabric, fold down the parasol and wipe it with a soft cloth dampened in water. For heavily soiled areas, scrub with a sponge soaked in mild detergent and rinse with cold water.

Parasol base

Product is possible to recycle or use for energy recovery, if available in your community.

This product consists ofmes as 2 packages.

SVARTÖ

Parasol base

Article no:

502.853.31

Width: 52 cm

Height: 28 cm

Length: 52 cm

Weight: 9.61 kg

Package(s): 1

BAGGÖN

Parasol, hanging

Article no:

702.602.83

Width: 25 cm

Height: 22 cm

Length: 182 cm

Weight: 13.64 kg

Package(s): 1
Product size
Height: 

262 cm

Diameter: 

250 cm
BAGGÖN / SVARTÖ
Parasol, hanging with base, white/dark grey