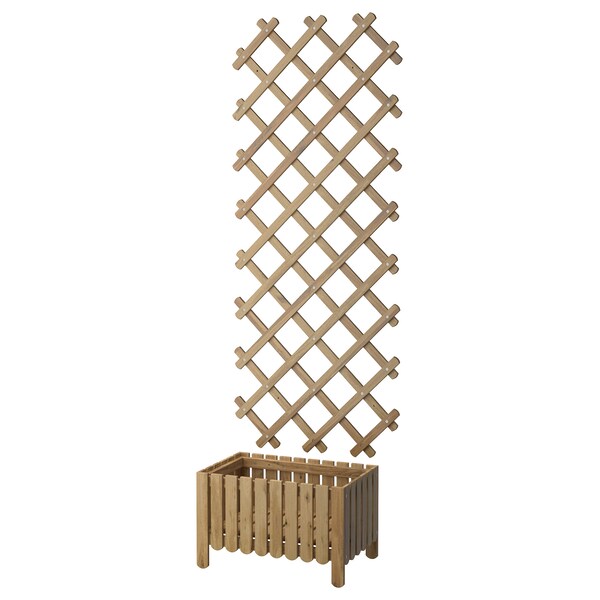 To give your climbing plants good support to climb, you can combine ASKHOLMEN flower box with the trellis in the same series. We hope that you will eventually be enjoying a flower wall full of greenery.
390.539.26
Lovable durable acacia
Acacia is a naturally durable and sturdy hardwood for outdoor use because of the high density of its wood fibers. For maximum protection it's pre-treated with wood stain. By re-staining now and then you can enjoy it for many years.
ASKHOLMEN
Flower box w trellis, outdoor, grey-brown stained