We know you've missed them. We have too.
Step into the 50-60's; a time when designs capture a sombre expression where darker woods meet classic lines. Celebrating IKEA turning 75 years, GRATULERA vintage collection features everything you need to add a modern retro touch to your home. For example, the STRANDMON armchair is now being brought back in a new colour. And did you know it was one of Ingvar Kamprad's favourites? Sit back and explore GRATULERA - but it's a limited edition so if you like something, act fast.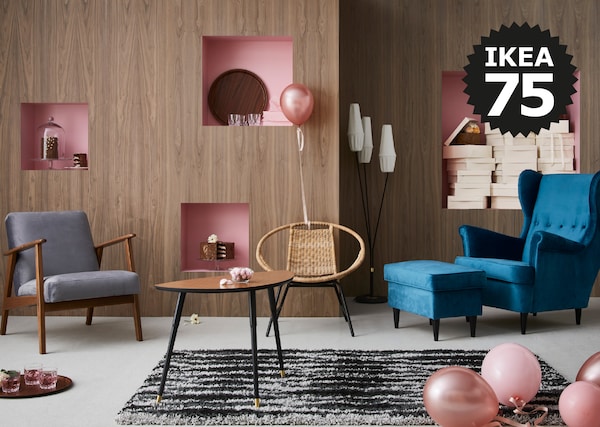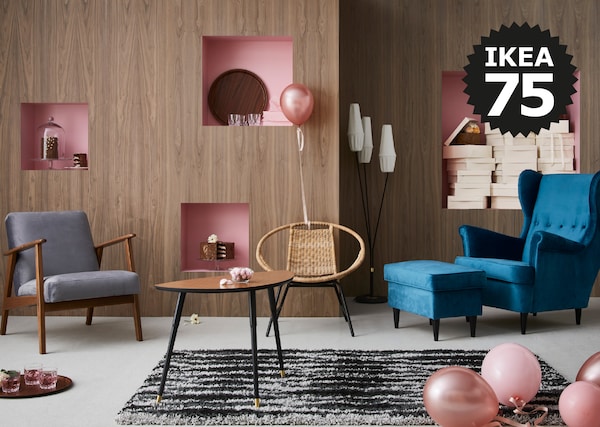 "
An icon is an icon because it's unexpected, or considered an innovation of its time. Like the LÖVBACKEN table (previously known as LÖVET), such a cool statement piece, with only three legs, the tips covered in metal. It's our first knock down product.
"
- Karin Gustavsson, IKEA Creative Leader
70-80's edition, launching October
Let's reminisce back to the 70's and 80's with a smile on our faces! The style is bold, colourful and fun.
90-00's edition, launching December
Looking back upon the 90's, it doesn't feel all too long ago, right? It's clean and minimal, mixing untreated, blonde Scandinavian woods with graphic patterns.